A little about Us
Innovation is embedded in our DNA. We are committed to a Human Centric approach of development and drive change to enable our clients to be fit for the future. As the leading Japanese information and communication technology (ICT) company, founded in 1935, Fujitsu offers a full range of ICT products, solutions and services around the world. We use our experience and the power of technology to shape the future of society with our customers. A long line of landmark achievements and product milestones has made Fujitsu what we are today – a leading company in the ICT environment.
Read our corporate profile to find out more.
People join Fujitsu because they share our passion about Human Centric Innovation and Digital Co-creation. In order to thrive in a new digital society, it is crucial to co-create and innovate with our customers and partners across industries. At Fujitsu, we want to harness the talent of all our employees to be able to make a difference and create an exciting future for all.
We Value:
Our employees, who respect diversity and support individual growth
Our customers, as we seek to be their valued and trusted partner
Our business partners, with whom we build mutually beneficial relationships
Technology, as we seek to create new value through innovation
Quality, as we enhance the reputation of our customers and the reliability of social infrastructure
​
We Strive:
That in all our actions, we protect the environment and contribute to society
To meet the expectations of our customers, employees and shareholders
To seek continuously increase our corporate value
To think and act from a global perspective
​
Read our philosophy to find out more about what we strive for.
Diversity and Inclusion
Be Completely You. We strive to be a responsible business that reflects the diversity of our world, and build an inclusive culture within Fujitsu where everyone can be completely themselves. We celebrate difference and ensure that people can succeed regardless of their personal identity (especially their gender) sexual orientation, gender identity, race, ethnicity, health, disability, age and more.
Our Diversity and Inclusion Strategy
We ensure that we respect diversity and have something for each employee in terms of building a great workplace for them. Abiding by our motto "shaping tomorrow with you", we aim to provide a unique employee experience and create an environment where our employees love to come to work.
In June 2018, Fujitsu became the first Japanese company to publically support the UN LGBTI Standards, and in 2019, Fujitsu started the #BeCompletelyYou campaign and showed its presence in LGBTI+ Pride events across the globe - Tokyo, Japan; London, UK; Birmingham, UK; Black Pride, UK; Bi Pride, UK; Transgender Pride, UK; Dallas, USA; Silicon Valley, USA; Lisbon, Portugal, and several others.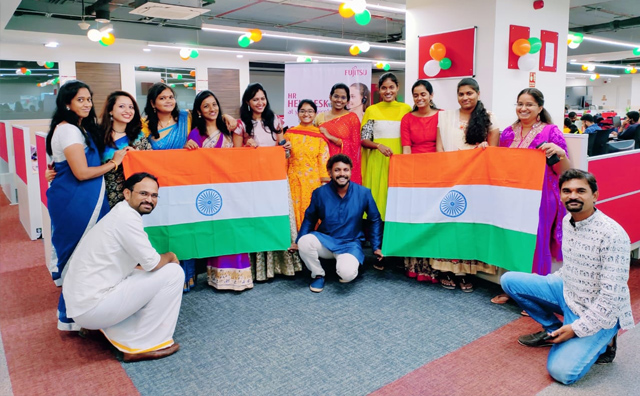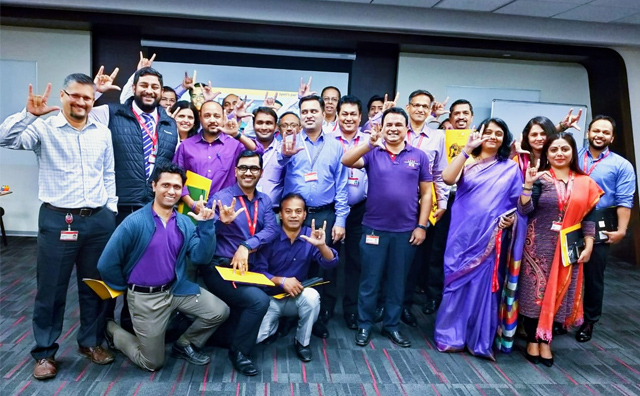 Corporate Social Responsibility Policy
Giving back to the society is an essential aspect of our DNA where efforts are concentrated to make the lives of the less privileged sections of the society better. In this regard one critical consideration is the set of common goals defined by Unites Nations (UN)- the Sustainable Development Goals (SDGs) to be achieved by 2030. The Fujitsu Group has positioned these SDGs as the key elements to their working fabric across the world through our pillars – Environment, Community, Diversity & Inclusion, Wellbeing and Operating Practices.
Through our constant pursuit of innovation, Fujitsu aims to contribute to the creation of a well networked society which will bring about a prosperous future that fulfills the dreams of people throughout the world.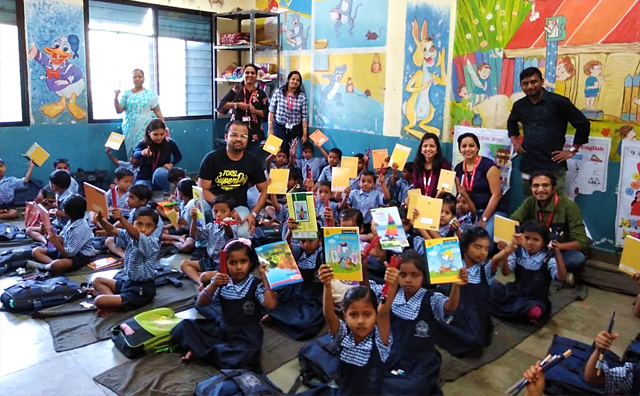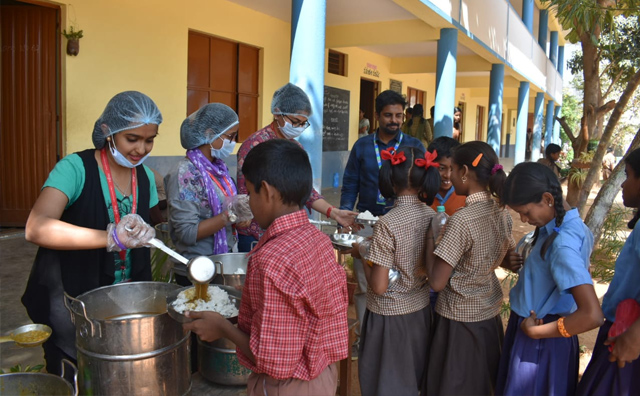 Global Responsible Business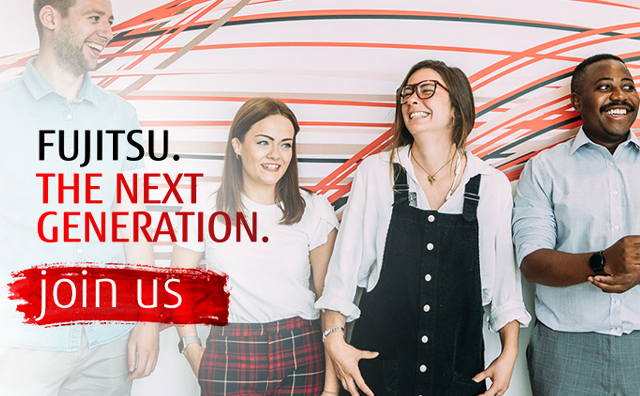 Fujitsu is the 7th largest IT service providers in the world and leader in the Gartner Magic Quadrant for Managed Workplace Services. We follow a unique approach to provide services to our customers and promote growth through innovation.
Human centric innovation is the corner-stone of Fujitsu's work ethos. For us, a best work place is not just defined by great employee engagement and innovations, it is more importantly one where our employees can be themselves and grow.
We have a rigorous talent recruitment and development process in place and we function on a Global mindset with a local spirit. Abiding by our motto "shaping tomorrow with you", we aim to provide a unique employee experience and create an environment where our employees love to come to work.