Ireland Fujitsu implement new Point of Sale system in 'Next Door' Off Licences group
The Vintners Federation of Ireland (VFI) who own 'Next Door' Off-Licence franchise, now Ireland's largest off-sales group with over 60 outlets throughout Ireland, contracted Fujitsu to implement Point of Sale (PoS), back-office and head office systems.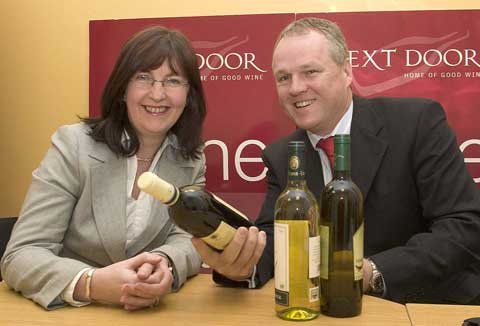 About Fujitsu Services
Fujitsu Services is a leading European information technology services company. Its business is helping its customers realise the value of information technology through the application of consulting, systems integration and managed service contracts. It serves customers in the private and public sectors across Europe including retail, financial services, healthcare and government. With an annual turnover of £2.56 billion (€3.22 billion), it employs over 21,000 people across 20 countries. Headquartered in London, Fujitsu Services is the European IT services arm of the US$53 billion (€32.9 billion) Fujitsu Group. Visit pt.fujitsu.com or uk.fujitsu.com for more information.
Catherine Casey

Phone: + 353 (0) 1 813 6000


E-mail: catherine.casey@ie.fujitsu.com
Company:Fujitsu Services

Date: 18 April, 2006

Top of Page