Fujitsu Technology and Service Vision
The Fujitsu Technology and Service Vision sets out Fujitsu's approach to realizing our vision of a Human Centric Intelligent Society. While introducing the technologies and services that will make this possible, we also provide insights into how organizations can leverage digital technologies to support sustainable business growth, especially in challenging times, and provide greater value to society.
Digital has the power to disrupt, but also to change the future for the better. It enables us to harness the talents of people and reinvent organizations to benefit society. Explore how we can help you to harness trust and confidence, especially in unpredictable and challenging times.
Fujitsu Technology and Service Vision 2020
Human Centric Innovation: Driving a Trusted Future, is still Fujitsu's message this year because this journey is not over.
Devising solutions to respond to health problems such as COVID-19, natural disasters caused by climate change and taking care of our aging of society have become a top priority, and now it is imperative to strengthen business activities through Digital Transformation while also providing value to society, boosting both business and social sustainability.
The more we transition to a digital society, the more significant the role of trust becomes. We recognize that we cannot implement solutions to societal problems on our own. We invite you to create a Trusted Future where businesses solve societal problems together and we look forward to joining you on your digital journey.
-Is your company delivering value to the society as well as generating profit?-
In February 2020, Fujitsu surveyed 900 business leaders from 9 countries on their status of digital transformation and perception of delivering value to society.
Globally,88% of respondents considered providing value to society as important along with a profit-making
Read more about Fujitsu Technology and Service Vision 2020 to help your business succeed!
Journey of Fujitsu Technology and Service Vision
In 2013 we first published our Fujitsu and Technology Vision. This marked the start of our commitment to keep customers around the world informed on the company's vision for the future. In order to work towards our vision, we have continued to invest in new technologies, products and services.
We issue the Fujitsu Technology and Service Vision on an annual basis presenting new thinking and sharing advances in technology that continue to contribute to our vision of the future. In this section we introduce the evolution of our journey towards realizing our vision of Human Centric Intelligent Society.
Our evolution journey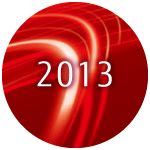 Fujitsu Technology and Service Vision
'Human Centric Intelligent Society'
We set 'Human Centric Intelligent Society' as Fujitsu's vision for the future of society—a society in which people are placed at the center of the ICT development process. In 2013, we summarized our thoughts on how ICT will contribute to business and society in the future.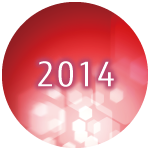 Human Centric Innovation
What should we do to realize our vision? Fujitsu introduced the concept of 'Human Centric Innovation' in 2014. Based on the notion of using advanced technologies to empower people, this new approach opened the door to business and social innovation. Innovation is about bringing together three key value drivers: the creativity of people, the knowledge derived from information, and the connectivity of things and infrastructure.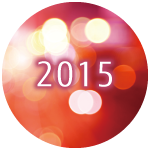 Human Centric Innovation in Action
The 2015 version investigated the progress made with 'Human Centric Innovation', featuring stories of innovation through co-creation with customers and partners around the world.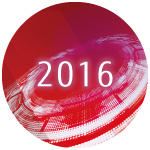 Human Centric Innovation: Driving Digital Transformation
The integration of new digital technologies in the business and social space and in core processes has triggered a massive change known as digital transformation. Digital technologies are the driving force behind the latest industrial revolution, bringing profound change to business, society, and our everyday lives. Here, Fujitsu proposed its Human Centric approach as a key driver for digital transformation.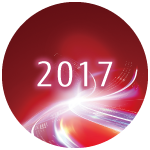 Human Centric Innovation: Digital Co-creation
Fujitsu talked about Co-creation as the next step to Digital Transformation in 2017. Co-creation is a topic of paramount importance in a digital society where success is achieved by generating innovative value together with customers and cross-industry ecosystem partners. Results are only possible using a blend of digital technologies and expertise in the customer's field of business.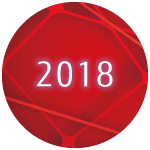 Human Centric Innovation: Co-creation for Success
Building on the 2017 theme of Co-creation, we showed how Co-creation can be used to deliver success in business and in society. Examples highlight the steps customers must take to ensure Co-creation for success as well as the ways in which Fujitsu supports the process.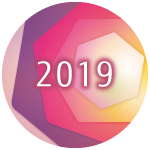 Human Centric Innovation: Driving a Trusted Future
Advances in digital technologies make a range of services more accessible, which in turn makes daily life easier. On the other hand, growing concern over the unauthorized use of personal information and an escalation in cyber-attacks has shaken the public's faith in data, in technology, and in the companies that use data and technology to conduct their business. It is now up to us to rebuild their trust. This theme encapsulates our commitment to take action together with our customers and partners to build a Trusted Future in which we can all feel safe and secure.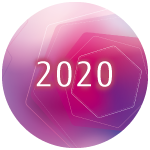 Human Centric Innovation: Driving a Trusted Future
What should we do to build Trust for business and society? For 2020, we have elected to retain the message from the previous year 'Driving a Trusted Future.' We propose to boost the sustainability of business and society by employing Digital Transformation as well as by creating ecosystems to enhance business activities while delivering societal value.
Human Centric
The core idea of our vision is 'Human Centric'. This is the belief that you need to place people at the center of everything in order to achieve the best possible results. With fast advancing technologies, our world is changing. We are now in the middle of major change brought about by digital technology. We have moved away from the traditional supply-centric business model (based on a vertically integrated industry structure divided according to products and services) in favor of providing new value within a human-centric ecosystem. We believe that the responsibility of technology is to empower people and generate positive outcomes for society.
Digital Muscles: The Success Factors for Digital Transformation
Digital transformation demands constant innovation through a process of applying digital technology to the core of the business, and then using feedback to continue driving the business forward.
Fujitsu's digital transformation survey revealed that companies which delivered strong business outcomes through digital transformation scored highly across the following six factors: Leadership, Empowered People, Culture of Agility, Business Integration, Ecosystem, and Value from Data.
These six success factors may be likened to the muscles of the human body. We refer to the six success factors essential for digital transformation as 'Digital Muscles.'
If athletes want to be successful, they must build muscle strength. This is not something that can be achieved overnight.Competing to win takes discipline, training, and the development of muscle strength.
It's the same for any enterprise. An enterprise needs to develop these six digital muscle groups to achieve its own digital transformation.
Do want to know how digitally fit your organization is?
Do you want a personalized workout plan for your digital muscles?