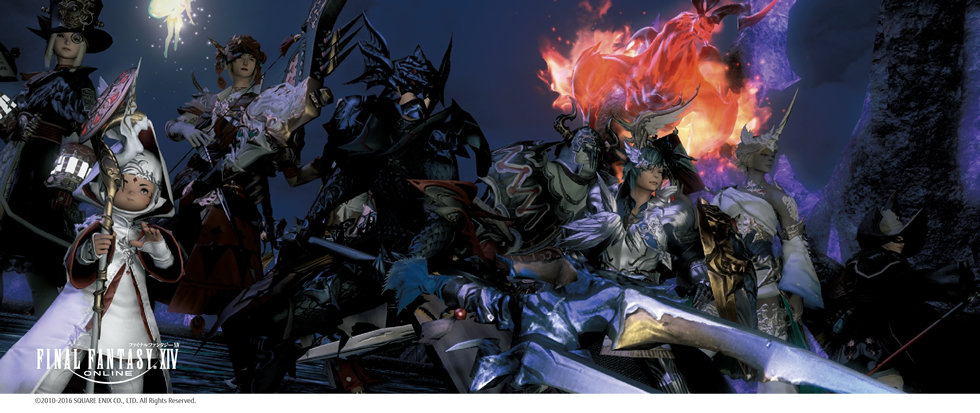 Bringing world-famous online games to users much faster with a new delivery platform
Square Enix Co., Ltd.

Human Centric Innovation
The global gaming industry is continuing to enjoy unabated growth. Square Enix, a leading Japanese gaming company, responded to ongoing growth in the European market by building a new delivery platform for online gamers based in that region. Fujitsu provided a datacenter equipped with large-scale computing infrastructure, combined with comprehensive maintenance support for trouble-free operation. This new platform accelerated data delivery times for online gaming connections, leading to a greatly enhanced player experience for Europe-based gamers.
---
Considering the current state of the gaming industry, it is crucial for Square Enix to further expand its operations outside Japan. Our ICT team is committed to following through on this policy. We look forward to the solid support of Fujitsu, with its rich international experience, as we continue to develop our ICT infrastructure globally.
Hirokazu Nishikado, Executive Officer, Square Enix Co., Ltd.
Responding to global growth in online gaming
The gaming market is continuing to expand around the world. According to the 2015 Digital Content White Paper, produced by the Digital Content Association of Japan, the global market of the gaming industry in 2014 reached $84 billion. The Japanese market accounted for approximately $14 billion – a figure that has eclipsed Japan's movie market. One of the key reasons for this growth is the increasing prevalence of easy-to-play game content, such as digitally delivered and online games, which means that anyone can enjoy playing more readily than in the past.
Square Enix is a total entertainment company operating in the amusement, publishing, and property rights management businesses, but with digital entertainment as its core focus. It is one of the leading game content producers in Japan and provides a host of online games to players worldwide. The company's portfolio of popular Massively Multiplayer Online (MMO) titles includes FINAL FANTASY XI & XIV and DRAGON QUEST X.
An optimal online gaming experience demands a stable, large-scale, high-performance server environment that can handle the concentrated volume of accesses by users from around the world. Any delay in network connection time caused by distance, known as latency, is a major issue. Square Enix had been delivering game content to its global audience from MMO content delivery platforms in Japan and North America. As a result, online gamers in Europe – remote from either of these platforms – missed out on the immediacy experienced by users in Japan and North America. Proximity is critical to rapid delivery times for content-rich games, so Square Enix resolved to provide an enhanced online gaming experience for users in Europe by building a new, locally based delivery solution.
Comprehensive support from platform development to infrastructure management
Fujitsu has a long history of working together with Square Enix as a trusted business partner, providing the company's social game content distribution platforms in Japan and North America via the highly flexible Fujitsu Nifty Cloud service. Also, in the field of game development, Fujitsu supported the expansion of Square Enix's operations by creating network infrastructure in China for its offshore development activities. Given this background, Square Enix naturally turned to Fujitsu for assistance in creating the new MMO content delivery platform for Europe.
Hirokazu Nishikado, Executive Officer of Square Enix explained the company's objectives: "We were very particular about choosing the optimal location. Plus, important factors included the choice of primary Internet Service Provider (ISP) and the Internet Exchange (IX) that we would be able to connect to. Needless to say, we also had to focus on keeping costs down." As a result, Fujitsu was tasked with providing robust infrastructure combined with comprehensive support. This solution would need to deliver low-cost operations with the flexibility to expand into other regions, but it could not require any Square Enix employees to be dispatched overseas.
To provide a solid network foundation, Fujitsu proposed a system comprising several hundred PRIMERGY servers installed in a datacenter located near the largest game user base in Europe. Once the project was under way, Fujitsu collaborated with its European subsidiaries to provide appropriate support on the many issues common to global projects, including cultural expectations, time differences, and local laws and regulations. This allowed the new infrastructure to be built in a short timeframe. Furthermore, the Fujitsu operations center in Japan liaised closely with the customer's Japan-based operations team, making it possible to create a stable operating environment with low fixed costs, requiring no Square Enix staff to be based in Europe.
Significantly enhanced gaming experience leads to growth in user numbers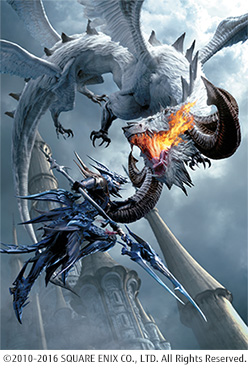 Since commencing the provision of games via the new European MMO content delivery platform in October 2015, the latency issue has been resolved and European users have experienced a dramatic boost in responsiveness. One European gamer commented on social media, "As far as speed is concerned, it's like a completely different game." Thanks to this dramatic improvement in user experience, the number of European gamers is rising and Square Enix plans to capitalize on this business growth. The company is considering further strengthening its game content delivery infrastructure to help trigger additional expansion.
Importantly, Square Enix now also has the confidence by knowing that it can successfully build, operate and manage global infrastructure from Japan, thereby alleviating the stress associated with any similar ventures in the future. Based on this positive outcome, the company plans to extend its content delivery platforms to new regions to further improve the experience of its legions of loyal game users. Mr. Hirokazu Nishikado comments, "Square Enix fully expects Fujitsu to continue supporting us as we deploy our global ICT infrastructure." He then concludes, "we would also like to engage with Fujitsu in some new initiative that will radically change the interaction between games and technology and people."
Services, Products and Solutions
Customer Profile
Technical data subject to modification and delivery subject to availability. Any liability that the data and illustrations are complete, actual or correct is excluded. Designations may be trademarks and/or copyrights of the respective manufacturer, the use of which by third parties for their own purposes may infringe the rights of such owner.
Want to know more?
Top of Page