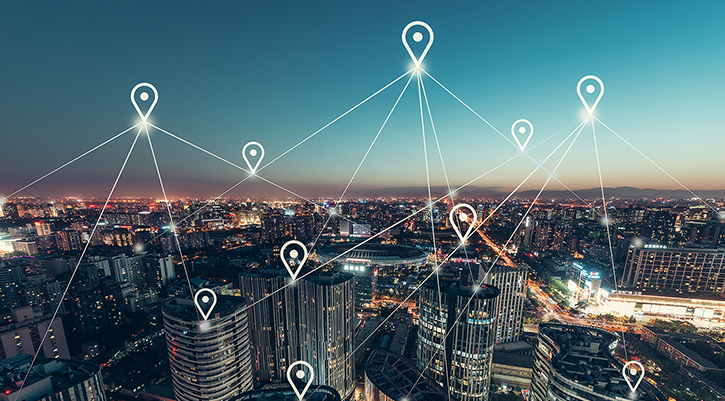 The Dawn of the Digital
Transformation Economy
in Asia/Pacific
New Infobrief from IDC shows how Asia Pacific organizations can streak ahead of the competition by achieving digital transformation
Digital transformation (DX) is no longer just a business buzzword and, if your business isn't moving forward with transformation initiatives, you could be left behind.
Achieving DX maturity is crucial for organizations at risk of being replaced by new business models. Think Airbnb and Uber; these two digitally-enabled models have threatened the accommodation and taxi industries throughout the world.
Organizations that have successfully digitally transformed or disrupted their industries have overtaken legacy companies when it comes to investor support and revenue.
If you're ready to move now, you could gain a significant competitive advantage, given the current state of DX maturity in Asia Pacific.
You'll need to move fast
According to a new Infobrief from IDC, 57 per cent of Asia Pacific organizations see DX as a top strategic priority and 51 per cent see investing in new technologies to enable digitization as their top investment priority.
The landscape is changing quickly and the Infobrief also predicts that 55 per cent of Asia Pacific organizations will be digitally determined by 2020. Furthermore, 75 per cent of the S&P 500 will be replaced by 2027, superseded by digitally-transformed businesses. The lifespan of legacy businesses is getting shorter all the time due to their inability to pivot to new, digital business models and the rise of the digital enterprise.
The new IDC Infobrief, The Dawn of the Digital Transformation Economy in Asia/Pacific, published in January 2019, was commissioned by Fujitsu. It takes the pulse of DX in Asia Pacific today and outlines the key opportunities for the future.
According to the Infobrief, 62 per cent of Asia Pacific businesses are struggling to scale digital initiatives across the enterprise, despite their eagerness to do so. Even though business and IT goals are often aligned in these organizations, there is a lack of focus on the disruptive potential of their DX initiatives.
The five key reasons
When businesses are stuck, it's usually because of one of five key reasons:
1. Tactical plans lack a digital mindset and leaders aren't empowered to facilitate the move towards becoming a digital native enterprise.
2. KPIs are outdated and employees aren't measured on the right things. Digital businesses need a new set of metrics to really understand progress and guide their investments.
3. DX initiatives are siloed without coordination across the business. This can fragment resources and make it harder for companies to move fast.
4. Expertise is limited and the skills shortage will continue to affect organizations' capabilities. Digital businesses require an entirely new set of skills and, unless the organization can cultivate them in-house, it must compete with others for the best talent. This requires organizations to invest in the business as a desirable place to work with modern facilities and tools.
5. There are islands of innovation with too many technology providers introducing too much complexity into the business. A digital platform can help optimize resources and speed up innovation.
If this sounds familiar, you could benefit from reading the Infobrief.
You can download the Infobrief here.