Co-creation for Success
Unlocking Creativity, Knowledge and Innovation
Employees, customers and the wider world around us. Historically these roles have been managed as three distinct and largely disconnected entities. You might practice great customer service. You may have effective employee engagement programs. And you might carry out initiatives to positively impact society.
But in today's digital world, that's not enough. See, treat and trust all three roles holistically - as a set of People – to enable greater organizational success.
In our latest global survey, we commissioned research into the drivers of success and the power and impact of "people" on the business. How is creativity and knowledge being harnessed to empower people to innovate? And is digital technology playing a role?
Our results show that organizations are struggling to balance the demands and influence of its employees, customers and citizens in today's climate. But therein lies the opportunity. How are you responding to the challenge?
The ingredients for business success
The world is transforming, and so too are the demands being placed on organizations

Organizations are struggling to balance the three groups and deliver for all people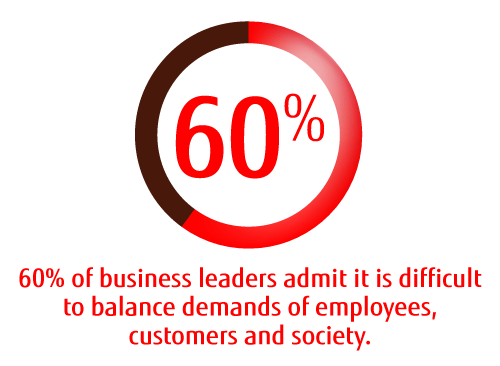 Success will be driven by creativity, innovation and knowledge, supported by digital and an evolved people-led approach