What causes reduction of scanning speed?
---
Scanning speed slows down when SP-1120N/SP-1125N/SP-1130N is connected to a wired LAN and when data to be transmitted is set to be encrypted.
To prevent reduction of scanning speed, set "Encrypt data to be transmitted" to "Disable".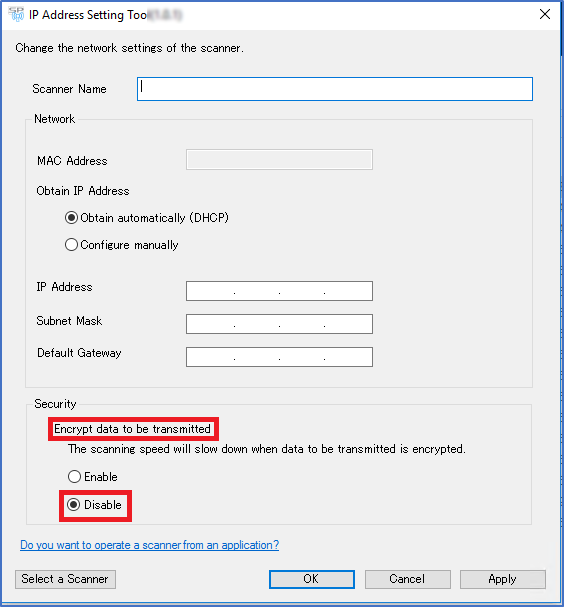 We will be a firmware or software update available online for performing improvement for suppressing speed reduction.
The update is to be released at a published Web page and by Online Update.