How can I install ScanSnap Home on a Windows® 10 computer?
---
Access the following URL and select either "Download Installer" or "Offline Installer" to download the installer. When download is complete, run the installer. ScanSnap Home will be installed on your computer.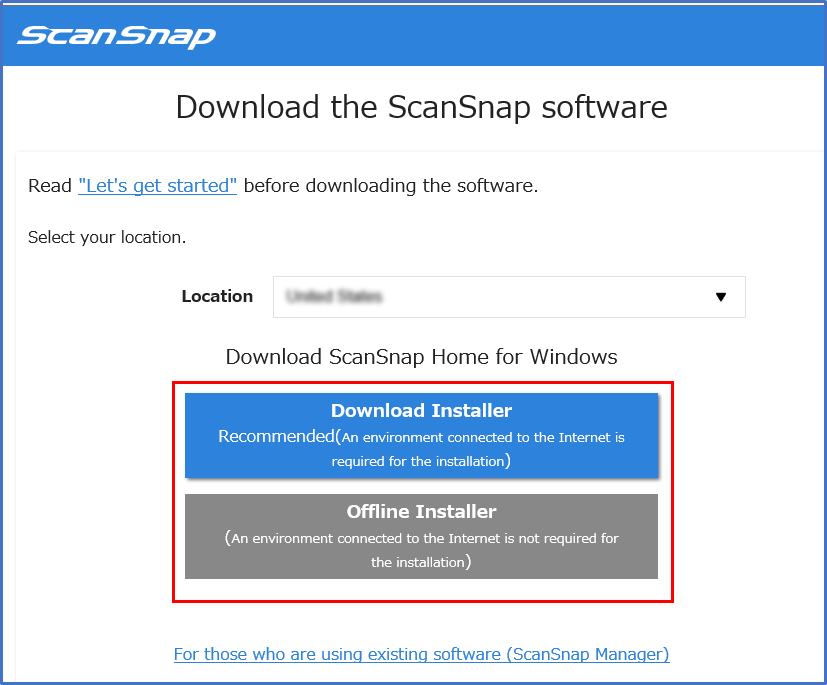 For details, refer to the "Let's get started".
---
Target ScanSnap:
ScanSnap
iX1500
/
iX100
/
S1300i
/
S1100i
/
SV600
/
iX500
/
S1100