How can I find receipt data that I have not checked recognition result yet?
---
The default profile for receipt scanning adds automatically a tag of Unchecked to the receipts scanned through the profile. Once you have checked the recognition result, remove the tag.
Also, you can find all unchecked receipts by searching for the Unchecked tag.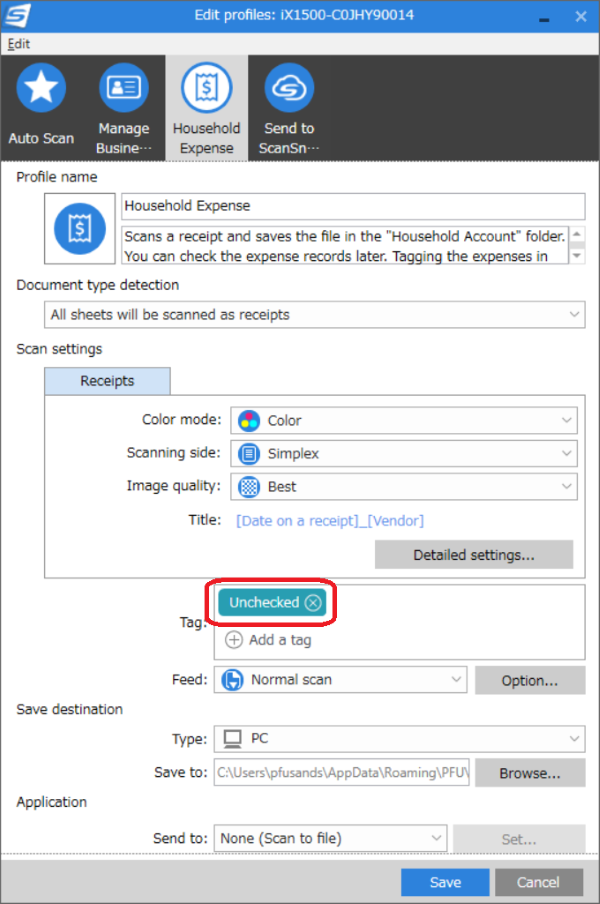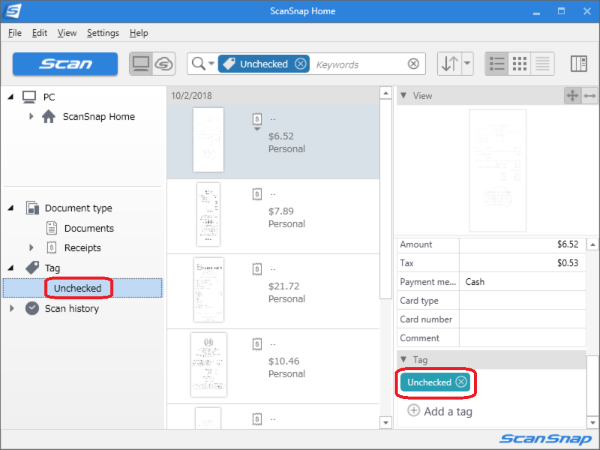 ---
Target ScanSnap:
ScanSnap iX1500