It may take time to save scanned data or transfer data via applications such as UserEditor or AdminTool. Or an error frequently occurs due to a sudden disconnection. What should I do?
---
Select Auto-Negotiation for Link Speed/Duplex Mode when you connect N7100 with a hub a switch supporting automatic negotiation.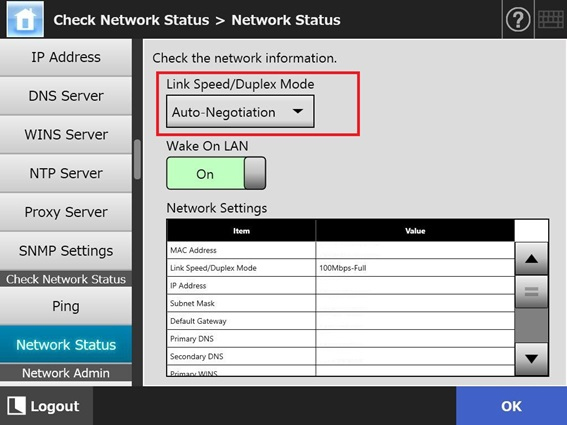 When N7100 is connected to a hub or switch supporting automatic negotiation at fixed speed (full), negotiation failure may occur and the connection is recognized as half, it results in low communication speed. Please make sure to select Auto-Negotiation in that case.