IIncompatibility of macOS driver with macOS 10.15 Catalina
---
The following incompatibilities have been found until now.
Incompatibility 1
Image Capture under the following settings does not rotate PNG image to output.
Kind: Color or Text
Orientation: Specify a setting to rotate
Format: PNG
Image Correction: Manual

Workarounds
Use another format such as TIFF or JPEG.
(No problem with any format other than PNG.)
Solution
Not fixed.
---
Incompatibility 2
When an error occurs during scan with ImageCapture, it keeps showing the Cancel button even after pressed the OK button on the error message.
 Note: Click the Cancel button to make it return to Scan button.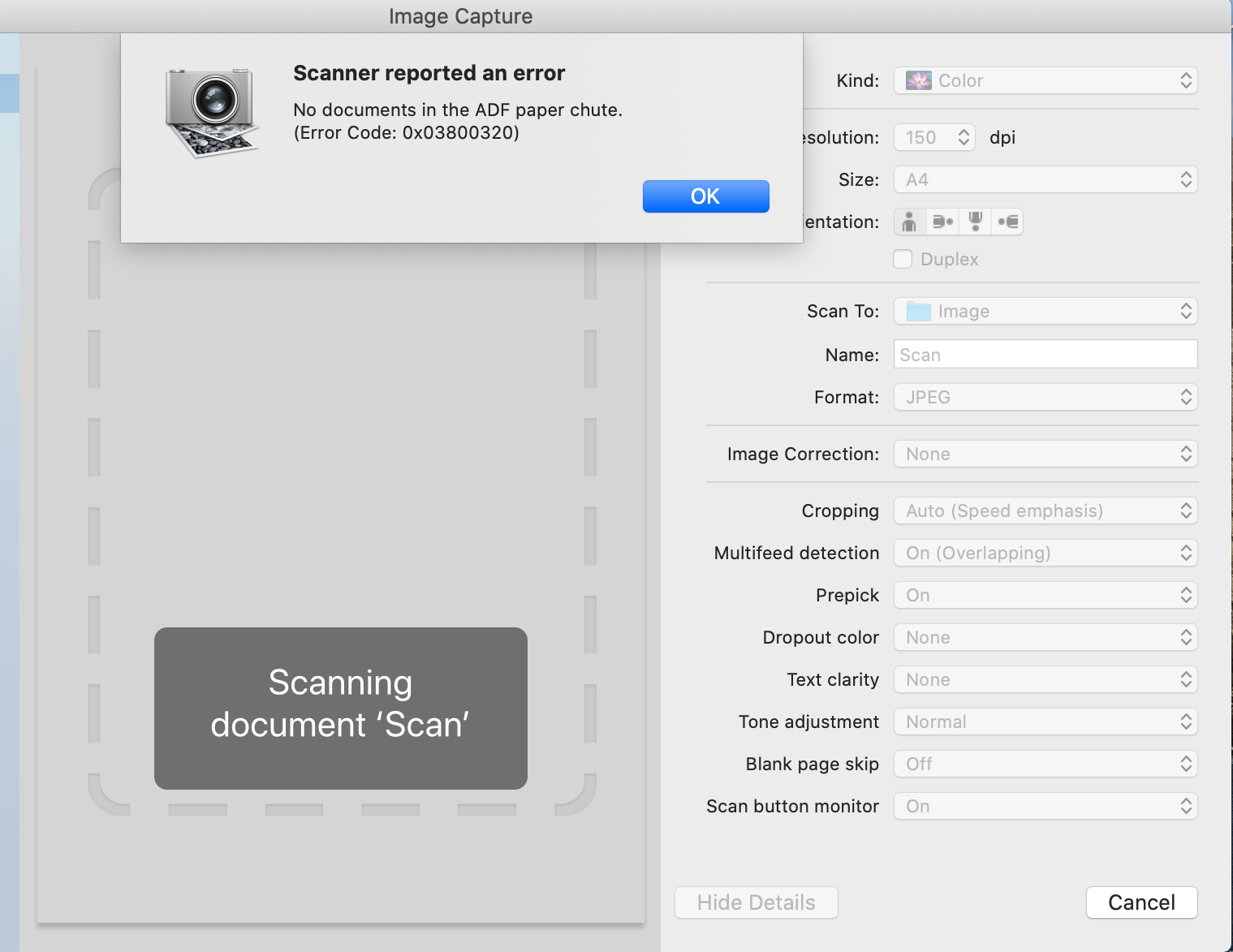 Workarounds
N/A
Solution
Not fixed.
---
Incompatibility 3
The links in the User's Guide (PDF) do not work when it is browsed by Safari or Preview.
Workarounds
Install and use Adobe® Acrobat® Reader.
Solution
The update will be released in the end of November 2019.