White Paper: Best Practices to Build a Customer-First Security Strategy
It's always been important for security leaders to deliver value to the company's bottom line. But new demands are raising the bar much higher for CISOs.
With the increased velocity, complexity and business impact of attacks, enterprises now realize there is a fundamental need to rethink how their security program works.
The key to meeting those demands lies in recalibrating security strategies for more integrated, big-picture thinking. It means keeping customer needs and business goals front of mind – by deploying a truly effective security strategy that ensures the business can deliver its products and services in a way that customers trust.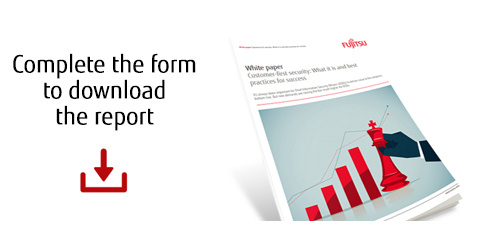 So, how can you build a customer-first security strategy? Read our thought leadership white paper to learn how to transform security for a greater focus on customer intimacy and business needs.
Read the white paper and explore:
The key elements of customer trust-based security
Why building a risk management framework is so critical
The roadmap to intelligence-led security and customer trust
What benefits a business-aligned security brings to CISOs
How simplification helps to unlock security value
The future of the security function and the next generation of CISOs
Without customer trust - the foundation for a company's brand and reputation - no organization can stay in business for long.
Want to know more about our cyber security solutions?