The Adaptive Workplace Is the Way Forward
Today IT needs to support remote work for users: In the office, at home, and while mobile. To protect the business, this work requires strong security technologies and practices – and the ability to stay ahead of ever-changing threats and risks.
Together, Fujitsu and Microsoft offer intelligence-led security solutions and services that empower the adaptive workplace.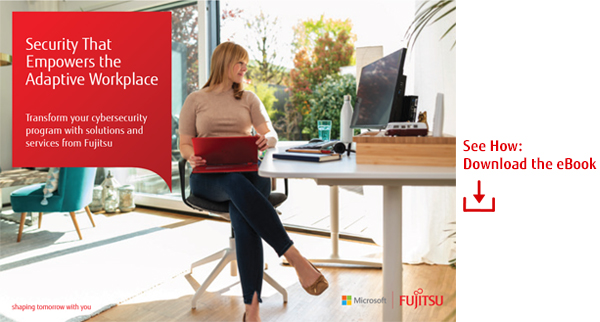 Download the eBook
Get Expert Advice
Making the right security choices for remote work is easier when you have advice from an expert. In an exclusive interview, Fujitsu Distinguished Engineer Andy Baines shares his insights on how to adapt to the new normal while staying secure – and be ready for whatever comes next.
Read the interview