A mandatory step in the process of digitalizing the Enterprise.
In today's fast-paced, digital economy, the pressure is on to deliver a more interactive, integrated IT environment that embraces new channels and modern work practices. But, as you journey to your digital future, you need to be sure that legacy applications won't hold you back
The legacy challenge
The applications you developed in the past were built using code that has now been superseded – on platforms that simply don't integrate with modern IT environments. Faced with the challenges of siloed IT; a shortage of people that can run, or even understand ageing systems; and increasing demands for modernization from employees, customers and industry regulatory bodies – many organizations are approaching a tipping point.
Modernize and integrate with Fujitsu
Fujitsu has a solid track record in the modernization and integration of legacy applications. We can migrate your aging infrastructure onto a modern platform with up to 100% efficiency - making it more available and integrated.
With over 250 capabilities in-house, and through our global partner ecosystem, we have the right tools for the right approach. We will work alongside your people, to not only deliver technology change, but to also understand and transform your business processes.
Through application modernization and integration, we'll help to ensure that your organization achieves the velocity needed to match the pace of change – increasing performance, productivity and competitive advantage, whilst reducing cost, complexity and risk.
Improve performance and flexibility whilst reducing costs by replacing mainframe with a new environment
Customer case study - SDC
SDC was faced with the increasing costs associated with mainframe computing. It wanted to find an alternative environment that would reduce expenditure without compromising functionality or performance. It also wanted to meet rising demands for mobile banking without incurring additional costs
Download the PDF to find out more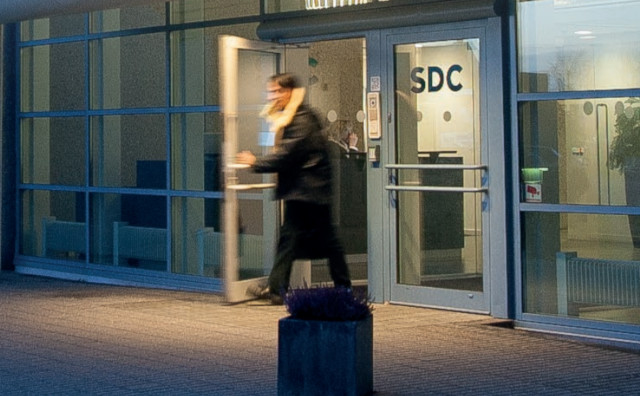 Contact Fujitsu
Contact us to find out more about our Application Transformation services