March 18th, 2020
ScanSnap Home software has been updated : added "Quick Menu" profile showing list of your frequently used function icons after scanning
Today's update to ScanSnap Home software, designed for ScanSnap scanners*, helps users to easily manage, edit, and utilize various types of scanned data. Quick Menu profile is now available on ScanSnap Home.
The Quick Menu was originally implemented with our previous software "ScanSnap Manager". The function allows users to easily select a destination after scanning.
By using the Quick Menu profile, list of icons (such as scan to E-mail and Scan to folder) is displayed automatically after scanning. Furthermore, icons of frequently used applications can be added as favorites as well. Users can now easily choose their preferences at a glance and proceed with next steps effectively.
The Quick Menu profile on ScanSnap Home is available as of March. 18th, 2020, and users need update the latest ScanSnap Home ver.1.7.0 or later.
For other items of ScanSnap Home Update, please visit the following website.
https://www.pfu.fujitsu.com/imaging/ss_hist/en/win/index.html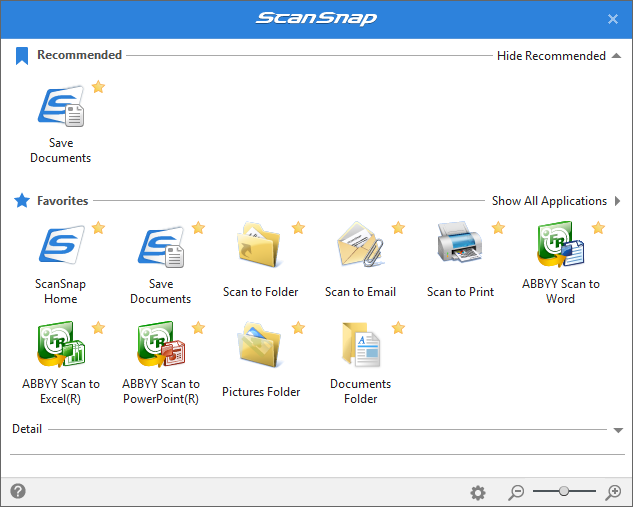 * ScanSnap Home is compatible with ScanSnap iX1500, iX500, iX100, S1300i, S1100i and SV600.