<!-Subtext (optional)->
Secured-core PC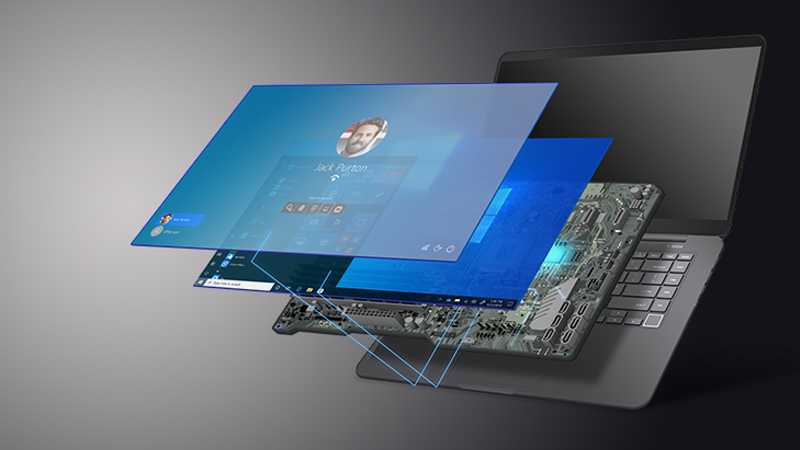 Secured-core PC
The FUJITSU portfolio provides Secured-core PC for the current generation devices. This new level of security based on Microsoft's operating system features completes FUJITSU's state of the art hardware-based security features like PalmSecure™ to offer highest security for your data.
What is the Secured-core PC?
A secured-core PC is a modern device that comes with the highest level of hardware, software and identity protection business ready.
What constitutes Secured-core PC technology?
To name but a few, Secured-core PCs meet the following features:



RTM Protection (Dynamic
Root of Trust for
Measurement Protection)

The risk of tampering with
malicious code is reduced
by confirming the reliability
between the BIOS,
firmware and OS when
starting and using the PC.




Kernel DMA
Protection (Kernel Direct
Memory Access Protection)

It reduces the risk of
malicious access via USB
ports from certain
externally connected
devices.




VBS/HVCI Protection
(Virtualization Based
Security / Hypervisor Core
Isolation)

By applying the virtualization
technology, a virtual area
separated from the OS is provided
in the same device. The presence
of malicious code in the virtual
area is detected and its execution prevented
Fujitsu's Secured-core PCs
Most of Fujitsu's current devices are Secured-core PCs. Discover which Secured-core PC devices we are offering:
More information about Secured-core PC can be found at: https://www.microsoft.com/en-us/secured-corepc/