Fujitsu Alliance Program - Fujitsu Alliance Program : Fujitsu Global

Fujitsu Alliance Program
Leverage Fujitsu's deep technical expertise, significant global reach and the ability to orchestrate best-in-class partner offerings by becoming a Fujitsu Alliance Partner.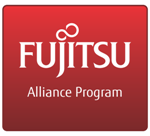 The Fujitsu Alliance Program is a global initiative that cultivates strong and long-lasting relationships by identifying synergies and value-adding products, services and solutions that benefit joint customers.

Fujitsu offers its partners opportunities to access new markets, increase market presence and to win joint customers, therefore raising the volume of mutually-profitable business. Fujitsu's overall goal is to create strong demand for best-in-class offerings, effective marketing strategies, and reliable services that delight customers.
Top of Page