ETERNUS AF All-Flash Storage : Fujitsu Global


Satisfying performance demands
"Since we implemented the ETERNUS flash system, our dream of real-time computing has become a reality. Our response times now range from 0.1 to 1 millisecond."
Robert Gallinat, CIO,
GKL Marketing-Marktforschung GmbH & Co. KG
It's not long since flash storage was reserved for services demanding maximum performance at any cost – like databases, analytics and trading apps. That was yesterday. With SSDs fast replacing hard drives as the new normal in IT infrastructure, think what it could do for your business. Flash is fast – with around 500 times better response times than disks. Enterprise Flash is by factors more reliable than HDDs and is becoming increasingly attractive – with prices in freefall, budget constraints needn't stand in the way. And flash storage is a space-efficient, eco-friendlier technology, providing higher density and consuming dramatically less energy for power and cooling than traditional drives.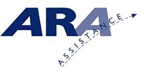 Providing business continuity
"Automatic failover has enabled us to fulfill one of our board's central business continuity management requirements.«
Christian Jaeger, IT Manager, ARA Assistance
An ideal all-flash system delivers all these advantages to the max. With ultra-low response times that set performance records, mirroring and transparent failover for non-stop operation, automated quality of service to minimize admin work, and flexible configuration for deduplication/compression capabilities, such a system accelerates, modernizes and transforms your data center into a flash new world.

Automating storage operations
"The ETERNUS has never required any additional effort, either during the migration or now that it is up and running.«
Joerg Luenser, System Administrator,
KIND Hoergeraete GmbH & Co. KG

Learn more about all-flash arrays from Fujitsu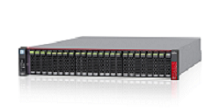 FUJITSU Storage ETERNUS AF250
The ETERNUS AF250 is the ideal choice for application scenarios with demanding data and performance requirements. The system delivers impressive IOPS performance with lowest latency even at full load. Thus it offers a solution that resolves all performance issues in critical applications ? such as real-time business analytics or VDI environments - without requiring any complicated tuning. It also fits best as general purpose storage for all Tier-1 applications in small and mid-sized companies.
More Details
FUJITSU Storage ETERNUS AF650
The Fujitsu All-Flash Storage system ETERNUS AF650 delivers leading storage performance and automated quality of service management enabling a maximum of system utilization and contributing to a fast ROI. It is the perfect solution when consolidating data of large-scale databases, business-critical applications and business analytics / big data ? all into one all-flash system. Extensive high-availability and disaster recovery capabilities make ETERNUS AF650 an ideal storage system for any kind of business data.
More Details