Prepare for the workplace of the future
The workplace as we have known it is changing. New technologies like Artificial Intelligence open up new possibilities and more complex work environments. Digitalisation challenges employees and managers at all levels of their work life. The workplace of the future is about getting things done in the smartest way possible. Whatever the task. By 2025, more than half the workforce will be millennials, according to a Fujitsu study. And they'll be looking for employers that give them the power to work efficiently in smart offices, virtual teams and on the move. But what do you need to create your smart workplace? There are 3 aspects of smart working: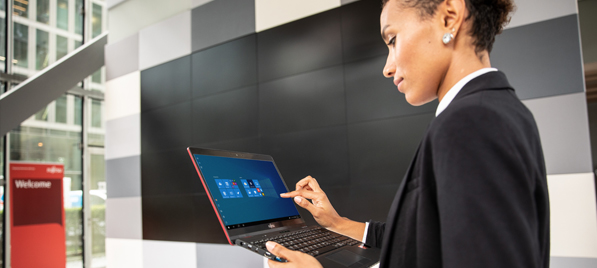 How your people work
To get diverse teams working smart, CIOs need to think differently about managing them. You need an agile approach. So, you can boost staff productivity and creativity. And your people can tackle challenges better. You need to give them the right mix of spaces to work in. And set things up so they can use the right tools and tech from anywhere, while staying protected.
Where your people work
Healthy, happy people get more work done. So, they need a workplace that lets in plenty of daylight. That's got green areas and green food. And that's easy for people to travel to. To be agile, they need different areas, big and small, set up to make it happen. So, if they want to get creative, they need a space built for that. If they want to sit somewhere quiet to get some work done, they need a space for that too. Plus spaces for taking a break, like lounges and coffee bars.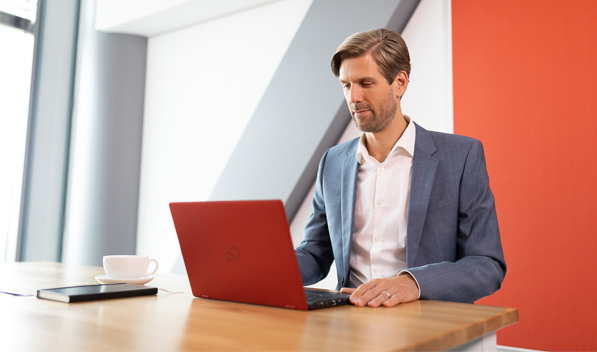 What your people work with
56% of enterprises say their approach to security has a negative impact on productivity. So, to get things done efficiently in a smart workplace, your people need tools and devices that protect them and your business, but still make it easy for them to work together, wherever they are. Whether they're on the go, in the office, at home or with a client, they need secure infrastructure and data centres backing them up. This is crucial for all businesses, from SMBs to big enterprises and public sector organisations. Learn key insights about the future workplace and how you can make it work for your business below.
Build your future workplace with Fujitsu tech
The future workplace is about smart work and secure collaboration. It's about giving people the power to work together from anywhere, while staying protected. With our devices and the right infrastructure, employees get the flexibility and security they're looking for. So, they can get more done, more quickly. And you can get the competitive edge you need.
Security in the palm of your hand
Your people stay secure wherever they work. Because their devices are protected by our palm vein scanning technology. Watch how PalmSecure works.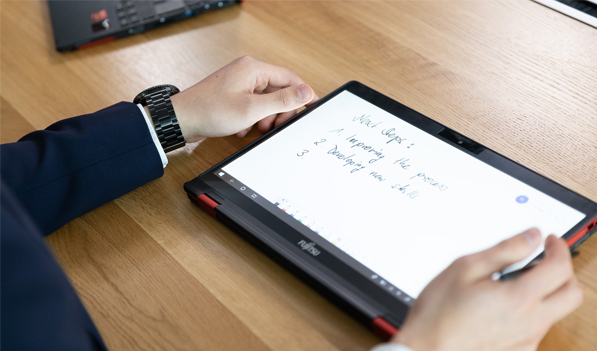 Learn more about Workplace Transformation
Managing the changing workplace can be challenging. Intelligent workplaces need to ensure secure means of collaboration, especially when working from home.


Read more »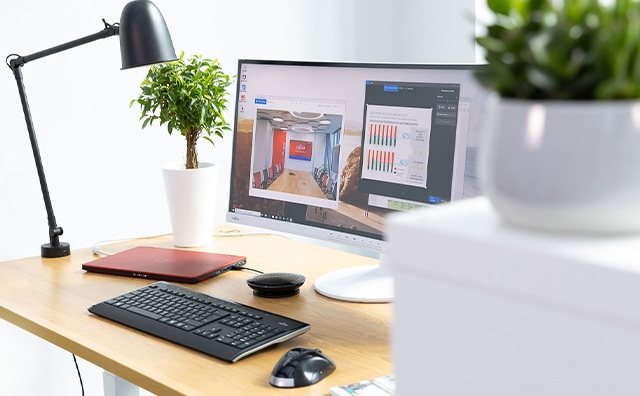 Find out more about our local offerings