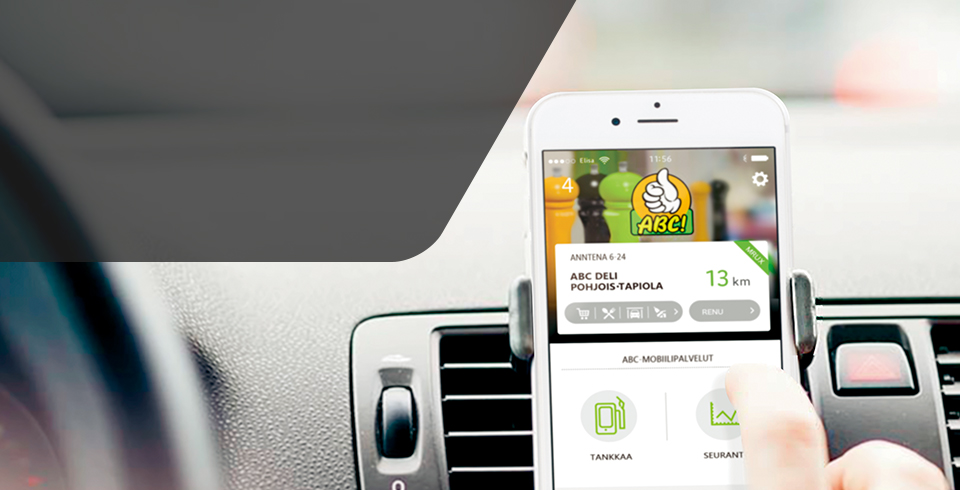 Co-creation of an innovative payment application that connects with existing software
ABC Petrol, a subsidiary of S Group, was keen to develop a new payment platform to improve its customer service. To build the platform, Fujitsu integrated the existing software with a new application to realize an innovative solution – mobile payment for fuel.
The Fujitsu-supported platform gives us knowledge about purchasing habits, which means we can give our customers the best deal. It also helps drive loyalty and incentivize them to seek out an ABC forecourt.

Antti Erikivi
Development Director, ABC Petrol
Integrating new and existing IT assets was key to building the new platform
S Group is a Finnish network of companies operating in the retail and service sectors. It has more than 1,600 outlets in Finland and consists of regional cooperatives. One of these subsidiaries is ABC Petrol (ABC), which provides fuel and retail outlets in over 400 locations around Finland. Another is S-Bank, which leads the financial field with a range of innovative solutions.
ABC is a relative newcomer to the highly competitive fuel sector, having opened its first service station in 1998. As such, the company has always considered itself as a disruptive innovator, introducing new concepts such as neighborhood grocery facilities and restaurants. Its approach is convenience for the customer, therefore ABC is always looking for new ways to make their lives simpler.
"It is in our DNA to challenge convention and bring something new to an old-fashioned market," explains Antti Erikivi, Development Director, ABC Petrol. "More established competitors have always focused on the vehicle but instead we built our services around human needs. Convenience is central to everything we do."
In an effort to simplify the customers' journey, ABC wanted to introduce a new payment platform, using a mobile application to select a pump and automatically transfer funds. Sister company S-Bank already had a robust S-Mobile application; the challenge was to modify this and integrate with the existing Fujitsu POS hardware and retail software. (For details please see page 38, Book2)
More case studies