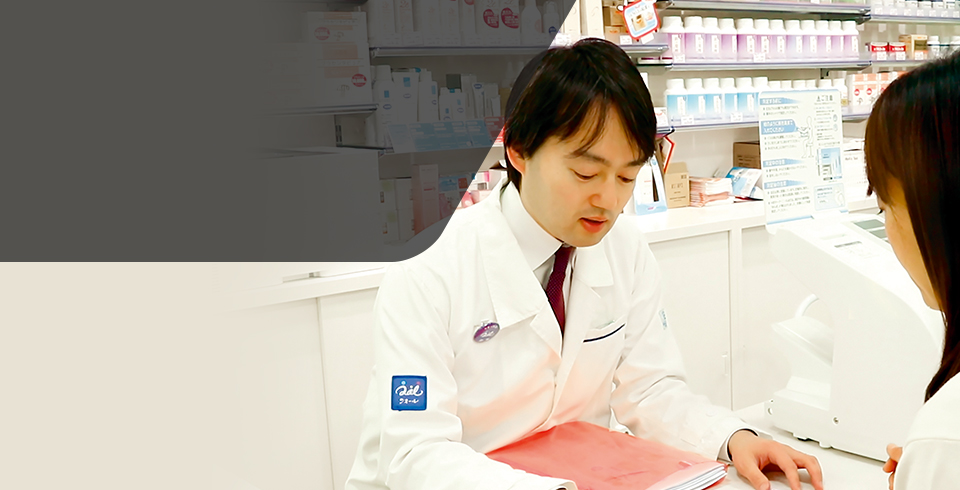 Deploying a health information management platform to be a supportive family pharmacy
In Japan, prescribing and dispensing drugs are separate functions, therefore medication prescribed in a hospital or medical clinic must be dispensed by an external pharmacy. Dispensing pharmacies must also start to fulfill the role of a "health support pharmacy" to improve dispensing operations as well as self-medication practices. QOL, a leading pharmacy chain, is employing Fujitsu cloud services to underpin its drive to become a health support pharmacy. QOL is differentiating itself through this pioneering initiative, which is enabling it to both support the health of community residents and enhance pharmacy management.
Collecting data enables us to drill deep to identify results and trends. By managing overall health information for individuals, we are able to provide more accurate health advice and instructions on taking medication.

Shoji Okamura
Senior Executive Director and Pharmacist
Qol Co., Ltd.
Committed to the provision of total health support from the outset
In October 2015, the Ministry of Health, Labour and Welfare formulated its 'Vision for a Pharmacy', which calls for all pharmacies to operate as family pharmacies by 2025. In addition to enhancing the role of family pharmacies in the community, the vision seeks to enhance and enrich the health support functions of pharmacies to maintain and improve the health of community residents.
Qol Co., Ltd. (Qol) is aiming to meet community requirements as quickly as possible. In June 2016, Qol relaunched its QOL Support QOL Pharmacy Keio Hachioji Store as a showcase health support pharmacy, actively supporting the health needs of community residents while also performing its core role as a family pharmacy.
Senior executive director Shoji Okamura comments, "Since our company was founded, we have always aimed to support the overall health of our customers. Our QOL Card was launched in August 2010 and enables us to upload prescription data, including prescription histories and customer allergies, from all stores each day and share it via our online system."
With the consent of members, information gathered through the QOL Card can be referenced by other QOL's stores. This means that QOL Card members do not need to complete a new customer form when visiting another store for the first time. Waiting times are thereby reduced and pharmacies can readily check customer information and prescription histories. There are currently more than 2 million card holders.
Shoji Okamura adds, "According to our research, 5% of customers visit 2 or more stores each month, which made it very important to manage information through an online system. A new data management platform was therefore required to enable us to manage customer health information more comprehensively both as a family pharmacy and as a health support pharmacy."(For details please see page 40, Book2)
More case studies