Fujitsu TechCommunity Workshop 2018, 15th – 17th May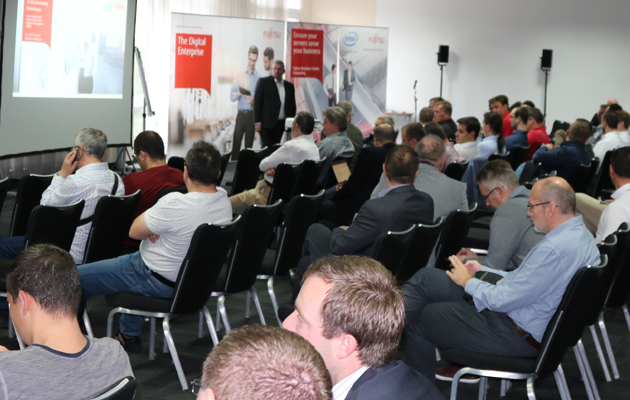 Fujitsu TechCommunity Workshop is Fujitsu's technical conference for our top partners' pre-sales consultants and systems engineers. This year, for the first time we are bringing together the Data Centre, Client Computing Devices and new Digital streams to create the biggest event ever in this series, the TechCommunity Workshop planned for May 15th-17th 2018 in Lisbon, Portugal.
This is a fantastic opportunity for our top reselling partners to come and listen to the best technical experts from Fujitsu and their strategic partners talk on a wide range of topics as well as discuss them in detail, added to this the opportunity to network with other partners to share experience and best practice from across EMEIA.
A combined event also offers the opportunity for CCD partners to experience Fujitsu from a DC perspective and vice-versa whereas all of you will have the chance to see new areas such as security and IoT.
While the detailed agenda hasn't been finished yet, we already reserved a large number of rooms at the EPIC SANA Lisboa, which we will book centrally for you as soon as you've registered for the course in the Fujitsu SELECT Certification Center. Whilst this is the biggest event ever in this series, we would encourage you to book early to secure your place!