Speed up your IT deployment with Integrated Solutions
The Integrated Systems Advantage
It is important that SMB's keep a hard focus on clear defined metrics for success, including budgetary parameters, timelines and business outcomes expected. Consider solutions that are readily available off-the-shelf for your business requirements, provided they are flexible enough to be reconfigured for your requirements and come with pre-tested and ready Reference Architectures.
Consider integrated solutions that can be deployed rapidly instead of custom-made solutions – for instance, FUJITSU Integrated System PRIMEFLEX, which is a comprehensive portfolio of powerful (hyper-)converged systems that are pre-defined, pre-integrated and pre-tested.
FUJITSU Integrated System PRIMEFLEX
FUJITSU Integrated System PRIMEFLEX family includes, both, classical converged and hyper-converged systems, provided ready-to-run or as reference architectures that can be adapted to specific customer requirements and addressing use cases of high relevance.
FUJITSU Integrated System PRIMEFLEX helps introduce new IT services or modernize existing IT infrastructures quickly, without spending valuable staff resources on tedious procurement, integration of servers, storage, network connectivity and software, as well as testing and deployment efforts, reduces complexity, lowers project risks, and increases operational efficiency. PRIMEFLEX also supports in improving business responsiveness by shortening time-to-market and in cutting costs (CAPEX and OPEX) by accelerating the deployment of new ICT services. Laying the foundation for an efficient operation will allow IT organizations to free resources in order to focus on strategic and innovative initiatives.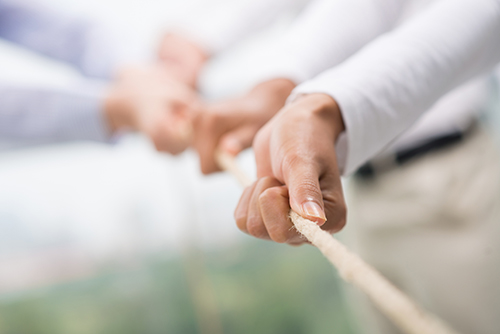 A testimony to our long standing partnership with NetApp, NFLEX is a converged infrastructure platform from Fujitsu and NetApp. Designed to take the complexity out of implementing and operating virtualized application environments in the data center, NFLEX provides a simple, ready-to-run infrastructure solution complete with integrated and add on support. It combines Fujitsu Server PRIMERGY CX compute with NetApp FAS/AFF storage, and Extreme VDX switches from Extreme Networks. The solution is factory built and pre-configured, pre-tested, validated, and can be shipped complete in racked or non-racked configurations.