Fujitsu WE | Safe Desk
Fujitsu WE | Safe Desk facilitates a safe return to the office by allowing you to easily create an environment which protects the most important part of your organisation – your people.
Office-based organizations need to quickly identify which desks are available for use while maintaining safe distances, however this creates logistical challenges to ensure that each desk is only used by one person on any given day. Fujitsu WE | Safe Desk simplifies this by allowing you to easily minimise the amount of people your employees come into contact with. It also provides an audit trail of which employees are in the office on any given day and which desks they use to support both your planning and track and trace initiatives.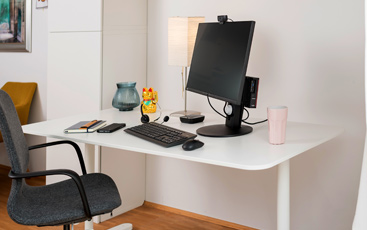 Safe Bubbles
Organize employees into Safety Bubbles. By allocating available reservation slots for Safe Desks it is possible to avoid contact between Safety Bubbles at your office.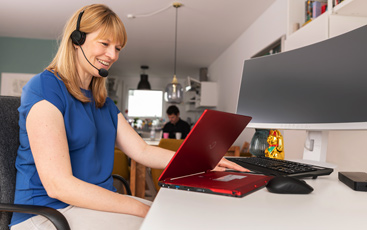 Safe Locations
Allocate locations and desks within offices, and configure when desks within a Safe Location are available to be reserved by specified Safety Bubbles.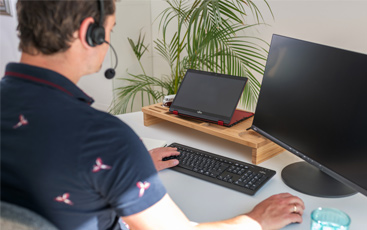 Safety Rules
Define upfront which Safe Bubbles can be at which Safe Locations and when. Choose whether to implement reservations on a first-come-first-served basis, or put line manager or facility manager approvals in place.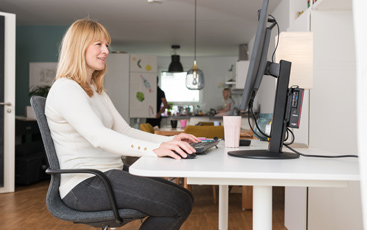 Desk Reservation
Employees can easily find a safe desk available to their Safe Bubble at the location they wish to work. Once reservations are approved, employees can check the calendar each day to find their assigned safe desk.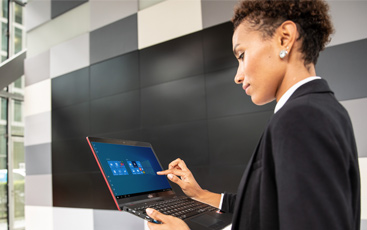 Track & Trace
Keep track of which employees are in the office and which desk they are using. This supports the allocation of available desks, and allows you to quickly notify any employees affected in the event of potential contamination.
Fujitsu WE | Safe Desk is being provided free of charge however it requires access to Fujitsu WE | Core. Please contact us for further information on pricing.
Translator Bot for COVID-19 Emergency Response Management
We have partnered with ServiceNow to make their free emergency response management applications accessible in different languages through Translator Bot. Translator Bot eliminates language barriers by providing a seamless and secure integration between the ServiceNow platform and Google Translate. Translator Bot will remain free for use with ServiceNow's emergency response management applications however you will require a Google API key to complete the translation. Find out more about Google's API key pricing here.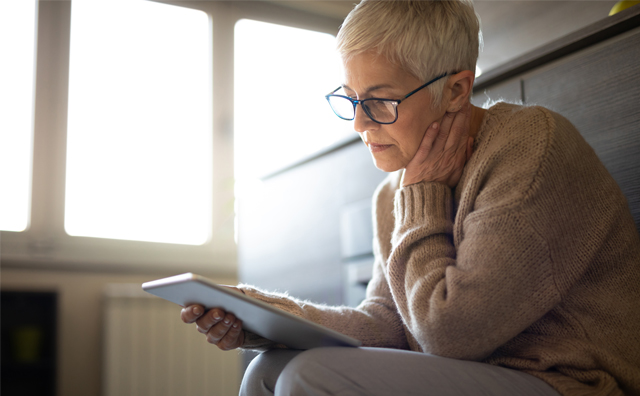 The emergency response applications
ServiceNow's emergency response management applications, Emergency Response Operations, Emergency Outreach, Emergency Self Report and Emergency Exposure Management, are here to help all organisations to notify, coordinate, and respond to the changing environment we live in, simply and securely. Whether this is by giving employees a way to notify their employer of their health status, enabling companies to easily identify employees who might have been exposed and supporting them and their safe return to work, or by helping emergency response teams and government agencies to plan and align their resources across critical locations, the transparency and visibility offered by these applications will allow you to better manage and support your teams. Learn more and download the applications on the ServiceNow Store.
ServiceNow Store »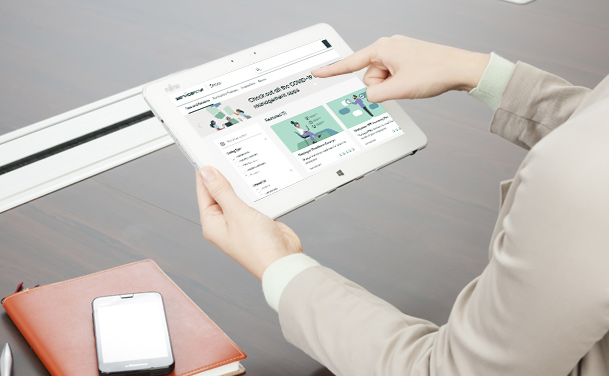 Translator Bot simplifies the process of providing access to these applications in users' native languages. The app can be installed by ServiceNow platform administrators, who can then easily connect a Google API key to translate the platform.
This provides a significant reduction in the time needed to maintain the platform in multiple languages, and drives user adoption by making the platform more accessible.
Get Translator Bot through the ServiceNow store.