Reimagine your devices
When you're on the move, you might need a Notebook or Tablet PC each with a clear, responsive touch display and/or a stylus that gives you the flexibility to make notes and get signatures on, for instance, contracts or receipts. Working in a single location? Then a desktop PC that's connected to a network is a good solution. You don't have to load all your applications and data on every device, you just access it from the cloud. And that should be the same for any mobile device you give your people. It makes it easy to ensure people can get on with their work and it cuts the costs that go with maintenance, updates, and managing lots of complex devices.
Take an interactive tour of the many situations and possibilities for remote working that are supported by our products.
Take an interactive tour! »
(For the best viewing experience, please download the file instead of opening it directly in your browser.)

If you're a mobile worker
Use a mobile device like a Notebook or a Tablet – and these can then be integrated with displays and smart docking solutions when you're in the office or at home. It's all focused on making wherever you are into a workplace – ensuring you achieve your optimum smart working environment that meets your exacting standards.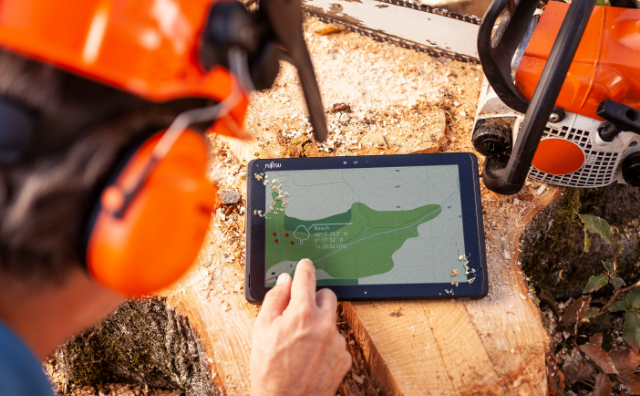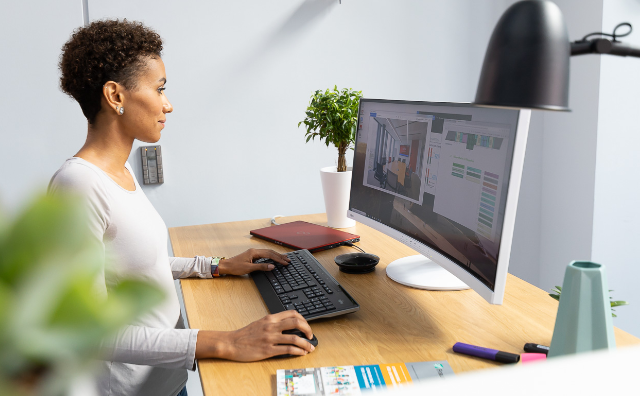 If most of your work is at a desk
Let Fujitsu manage and maintain the technology that delivers smart working. Our Product Related Services take away the headache of managing and maintaining the technologies; we do it all for you.
Intel vPro® – the platform for the Work Life Shift
The theory and practice of Smart Working and the Borderless Office depends on the right technology. With the highly stable Intel vPro Platform you get out-of-the-box business performance which can cope with heavy workloads and ensure your people are able to analyze data, get connected, and rely on long battery life to stay productive.

Intel vPro® Platform - Built for Business
Need more help?
Why not join us to discuss your needs and, together, come up with the right solutions and strategies to deliver the remote working your business – and your people - deserve.