Redefine the workplace
It's what we call productive working, and it depends on ensuring that your people are comfortable and engaged. That takes the right ergonomics. Get them wrong and people can't focus on their work. Get then right, and work can be (and should be) effortless. Fujitsu's experience shows that one of the best ways to deliver that great working environment is to give people a CLEAN desk. It's so important that we call it CLEAN DESK so there's no doubt what we mean. It delivers sustainable workspace solutions for smart minds.
Space to think
It keeps clutter off the desk, so you have space to think. It also enables each desk to be used by anyone. It's totally flexible. It even comes with lighting designed to maximize visibility. At its heart, though, is a modular docking system that integrates power cables, network connections, and device cables. In fact, all the worker needs, is a single cable!
Our CLEAN DESK is designed to save space and deliver a sleek, uncluttered working area with one or two screens on modular arms so that even more space is freed up on the desk's surface.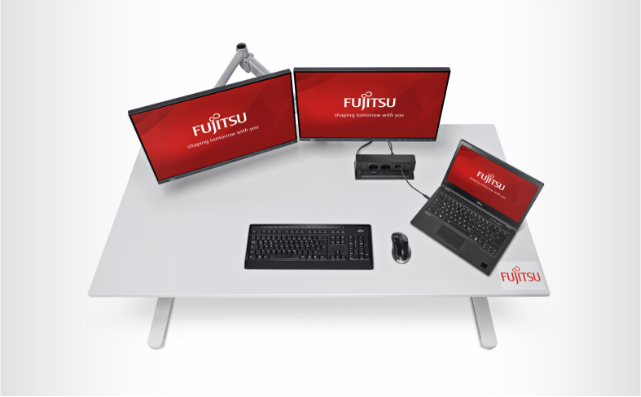 Clean Desk 2.0
With CLEAN DESK it's easy for your people to plug in their device, they can use one or two screens, and get instant power and internet/cloud access. They are able to work, and when finished can unplug their devices, leaving the desk clean, tidy and ready for the next person.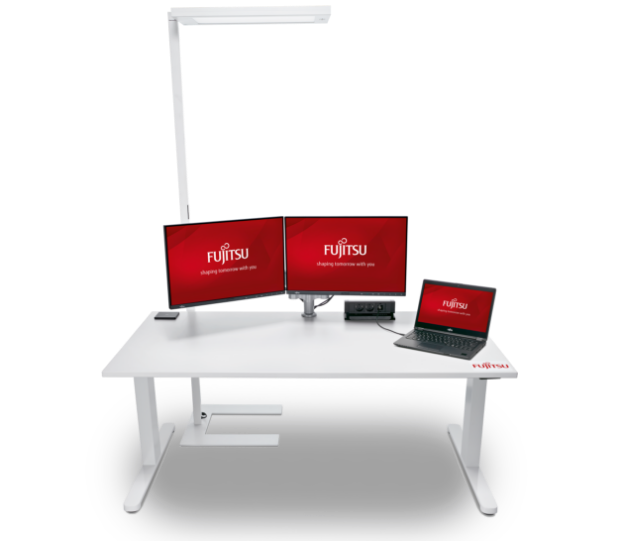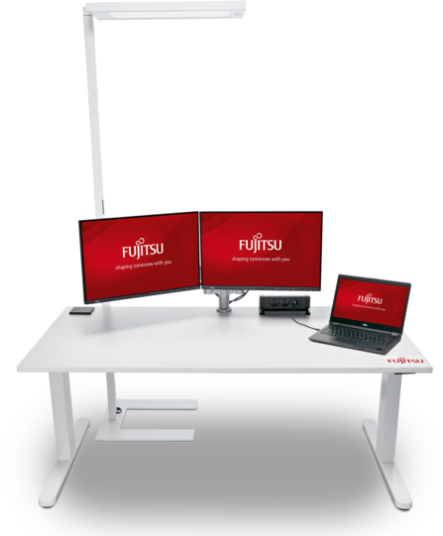 Ergonomic working environment with adjustable lighting, and a space that can adapt to different workstyles and needs
A clutter-free desk enables individuals to be more focused, better performing and more successful at work
Options for one screen or multiple screens according to individual needs
Wires and cables are hidden away; making it easy to plug in all the devices you need
Intel vPro® – the platform for the Work Life Shift
The theory and practice of Smart Working and the Borderless Office depends on the right technology. With the highly stable Intel vPro Platform you get out-of-the-box business performance which can cope with heavy workloads and ensure your people are able to analyze data, get connected, and rely on long battery life to stay productive.

Intel vPro® Platform - Built for Business
Need more help?
Why not join us to discuss your needs and, together, come up with the right solutions and strategies to deliver the remote working your business – and your people - deserve.