<!-Subtext (optional)->
What to pack for an expedition
Tools & Equipment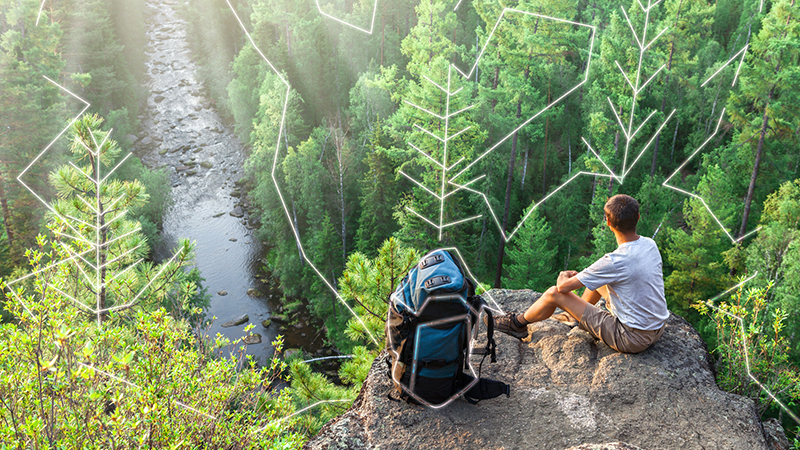 Hiking equipment can vary from trail to trail, but the core essential tools remain the same for many hiking trails. Thus, it's important to not forget these items and to pack them in your backpack for your own safety on the trail. We've listed some more essential equipment below.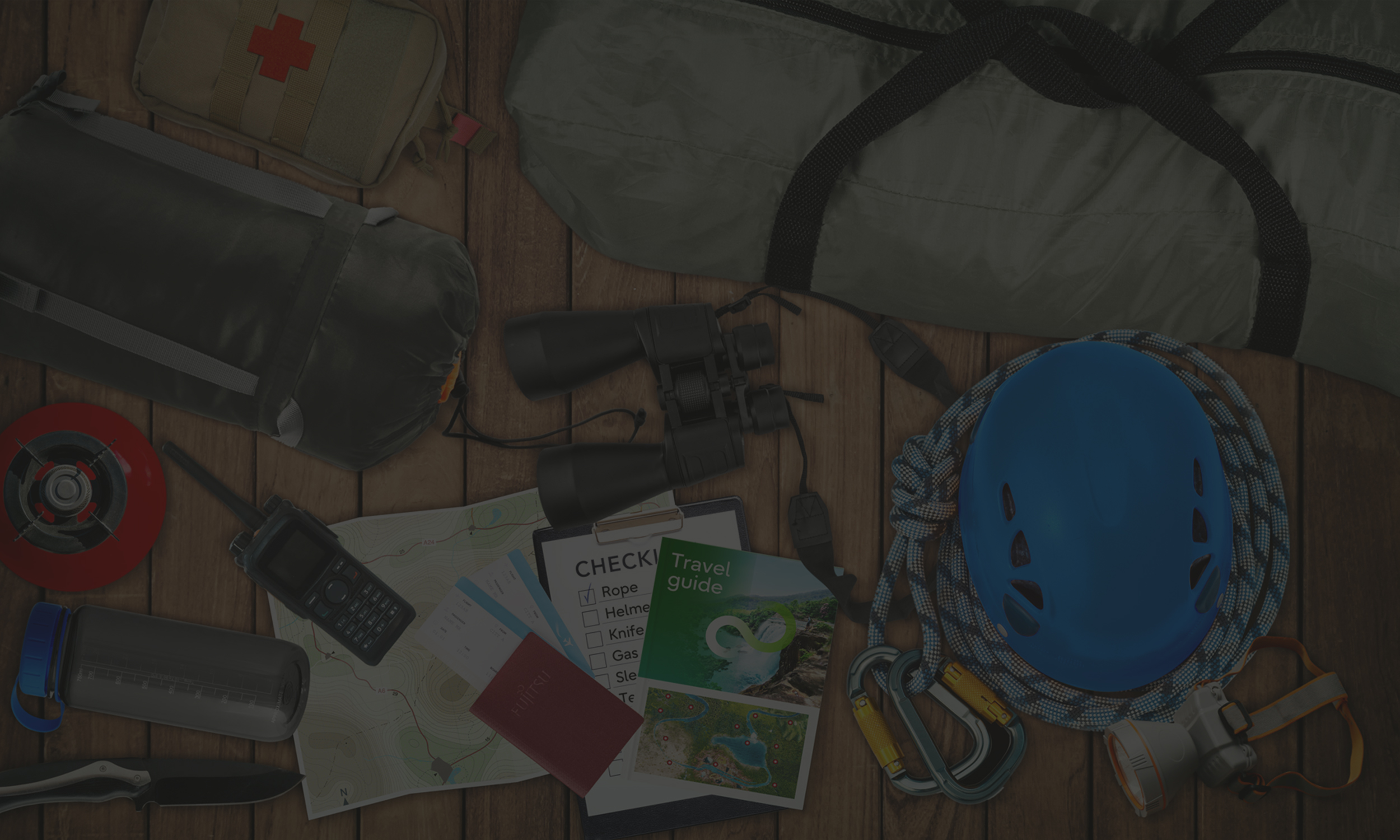 Brave guides and the right tools help to find a tailored path.

There are different factors such as distance and altitude difference that determine the difficulty of an expedition.

Climate, season, and weather are also important and must be considered.

Based on these factors, the right equipment and tools are essential.

We help you to make the right choice.
Map with the different route options
It is important to have proper orientation – i.e. to know where you are and where you want to go. Together we determine a route that is best tailored to your individual requirements and possibilities. We will show you the various options and let you know about possible difficulties and dangers that can arise on the different routes. Only those who are thoroughly aware of the challenges can choose a route that will bring them safely to their destination.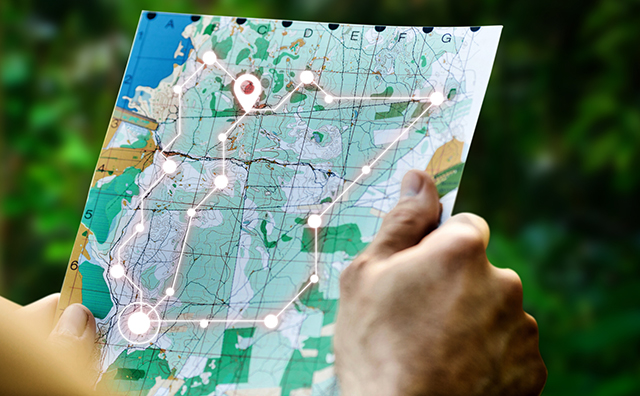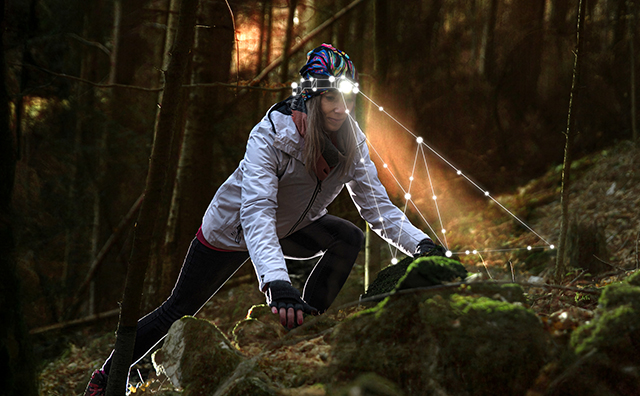 Clear the fog
Nobody wants to be in a dark forest and lose their orientation. We clear up the fog and show you the various possibilities you have. Fujitsu offers high-quality products with particularly high efficiency and a long lifespan. In this way, we ensure a safe path and help you to avoid stumbling over undergrowth along the way.
Prepared for emergencies
Not only when hiking or on an expedition, but in general for all activities in the data jungle, you should of course be prepared for emergencies. Depending on the length and difficulty of the tour, different ingredients should be taken. But even the best first aid kit in your backpack is useless if you are not able to use it. Our experienced tour guides are at your side – both in word and deed.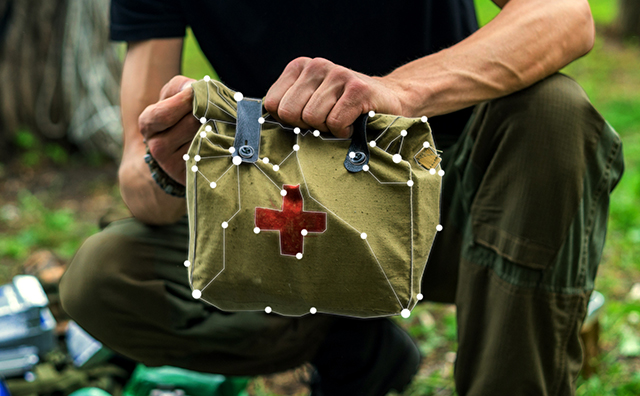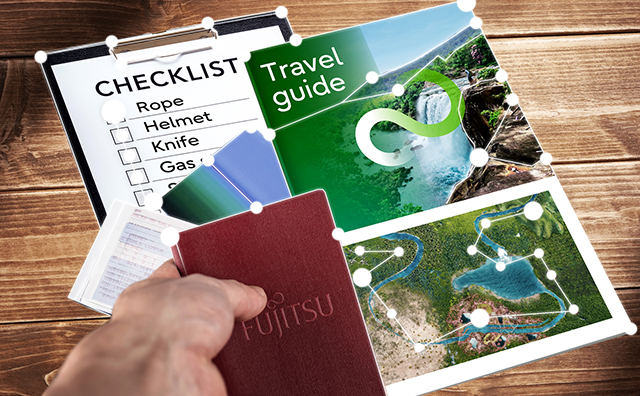 Safe path to digital transformation
With the right travel guide and preparation, our path to digital transformation becomes a safe but no less adventurous journey which will be rewarded with the most important asset of our time - the treasure of data. With our many years of experience and crossindustry competence, we offer the necessary skills to successfully implement new solutions and data-driven strategies.
Trustful partnership
We offer our customers and partners an honest and reliable partnership. This is based on mutual trust in each other's strengths. We accompany our customers throughout all phases of a project and regularly secure the partial successes achieved in the process in order to get closer to the common goal step by step.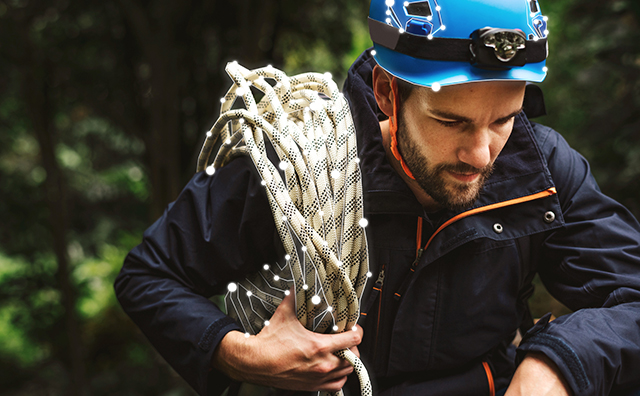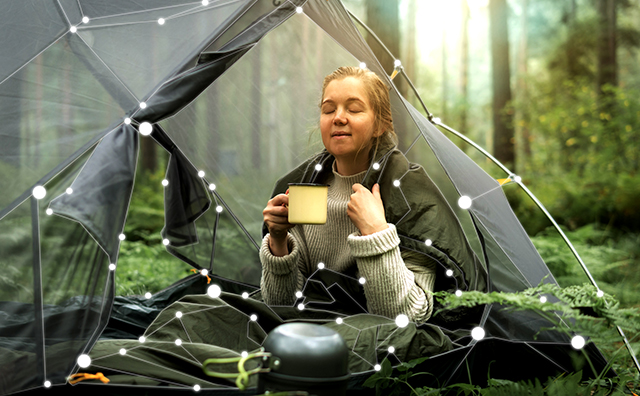 Camp for unforeseen events
Sometimes it happens that you are on your way, the tour is just beautiful, and you forget the time. Without further aids, the tour would have to be cut short to get to the planned accommodation. We are here for you with a tent and sleeping bag in our luggage – ready to set up a camp for the night directly on the spot! Your tent will be your new home while trekking, a place where you will feel safe, secure and simply comfortable.
Mite but versatile
Small things, big effect. A pocket knife, or knives in general, are very versatile tools. They are suitable for a variety of tasks such as cutting up food and cutting wood. Especially on excursions, a constant supply of drinking water is essential. Drinking bottles have to meet high standards. Being leak-proof is just the beginning. Robust materials that are free of harmful substances should also be important to you. We provide our customers and partners with all the necessary services and the best possible products throughout all phases, so that no one runs out of breath.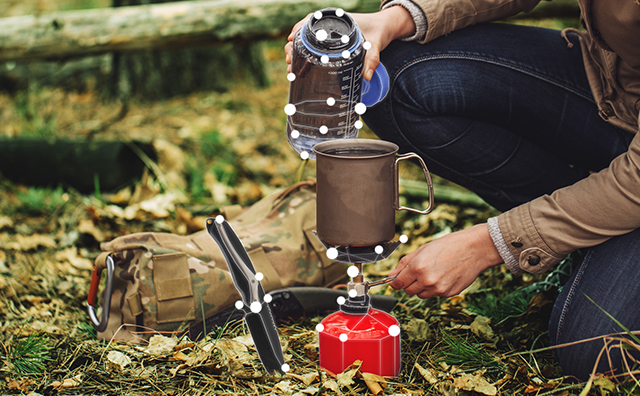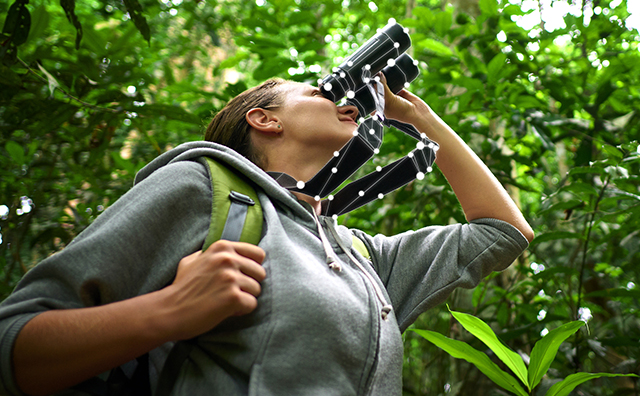 Got it all in view
In the Data Jungle, we must always be on our guard to be able to recognise dangers in time. We recognise what awaits us in the distance with binoculars. We recommend a future-proof IT architecture to our clients and focus our gaze not only on the current situation, but also on future requirements and goals.
Prepared for the next steps
Some will certainly ask themselves why one still needs a walkie-talkie in this day and age of smartphones. However, a walkie-talkie offers a number of advantages that should not be underestimated, especially in the data jungle, such as network-independent, cost-free communication and speed of contact. With the walkie-talkie, we are always available for you, have an open ear and can plan and discuss the next steps quickly and smoothly.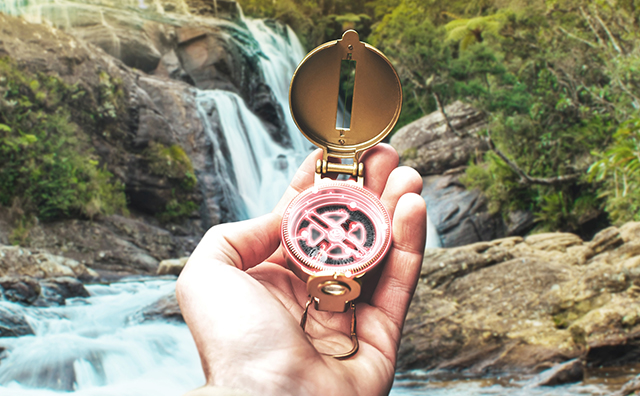 Keeping the overview
Even in the data jungle, we often can't see the forest for the trees. So, just like in the real jungle, we also need a compass for orientation here. With this compass, we help our customers and partners find the right path on their journey. Once the right direction has been found, it is important to keep to it and not to drift off course. Otherwise, there is a risk of missing the target and ending up somewhere else than originally planned.
Keep something handy
The backpack is one of the most important utensils in the expedition. Because the hiking backpack must always contain all the things you need to have with you. Together we discuss all the essential points and put together a complete package so that no detail will be forgotten - neither in the hiking backpack nor in the upcoming IT project. The backpack distributes the load evenly, does not restrict your freedom of movement and should provide allows easy access to everything carried.