Build bridges in the data jungle!
<!-Subtext (optional)->
Discover the holistic approach for simplifying data center management
The Fujitsu Infrastructure Manager Lianas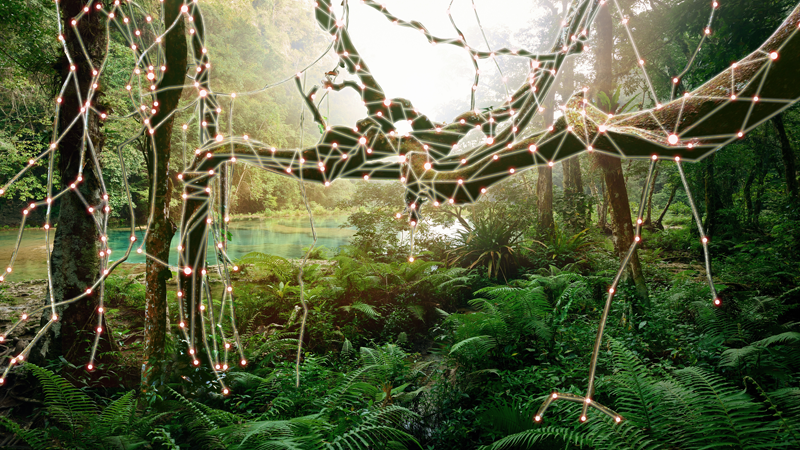 Wouldn't it be great if everything were connected and could interact with each other smoothly? These days, this should happen as easily as like flying from one tree to the next. In the jungle this is possible – thanks to lianas. Lianas are the connecting element in this environment – the best vehicle for animals and jungle residents. Lianas can form bridges amidst the forest canopy, providing animals with paths across the forest. These bridges can protect weaker trees from strong winds. Fujitsu Software Infrastructure Manager (ISM) is the liana in the data jungle – the one connecting element that every data center needs. It builds bridges and enables organizations to centralize all operations and monitor the entire IT infrastructure environment in a single unified platform.
Experience
Lianas are long-stemmed vines, which reach out to the canopy of trees. They aim high. Aiming high is what we do at Fujitsu – with Fujitsu ISM. We see various challenges in the data jungle. In today's digital world, where the internet has been seamlessly integrated into our daily lives, businesses need to deal with a huge amount of data – and these volumes are still growing. To accommodate this, companies keep adding more and more compute, storage and networking devices to their existing infrastructure, resulting in some operations running on legacy systems and some on the latest devices. They are managed using vendor-specific, component-specific or third party management software, which leads to siloed management of both physical and virtual resources. With Fujitsu ISM, we deliver a solid, holistic approach for simplifying data center management. It provides an integrated view and centralized control over heterogeneous environments – similar to the web of lianas in the data jungle – connecting every element with each other.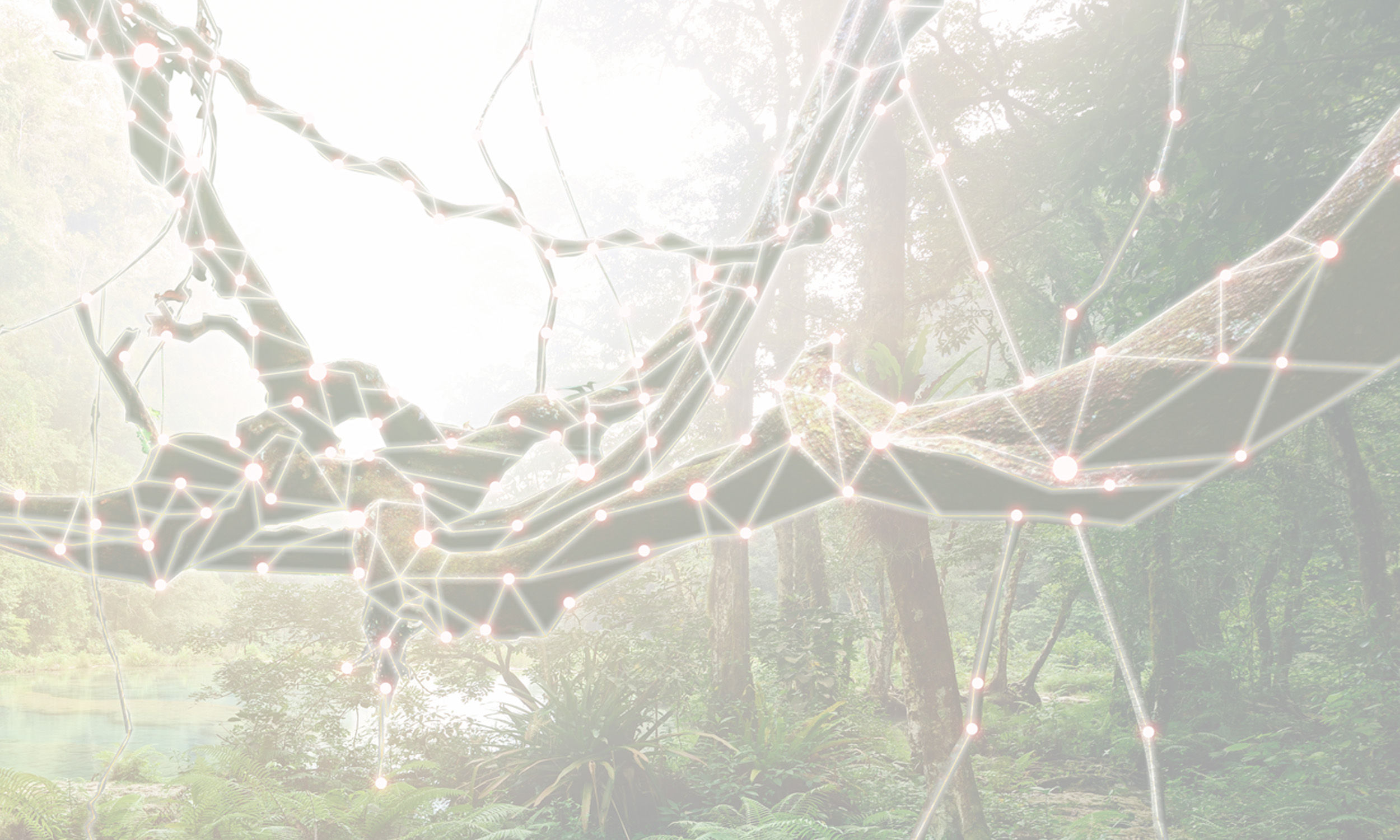 Reliable: Deploy your IT easily, quickly and reliably – just take the easy step to reach out to your liana and complete your journey in the data jungle

Powerful: Speaking of the powerful network of lianas in the data jungle, with Fujitsu ISM you can control your IT in a centralized, easy and efficient way

Consistent: Fujitsu ISM integrates your IT seamlessly and manages it uniformly

Dynamic: Dynamize your IT in a very simple, sophisticated and efficient way
Every time and everywhere: Lianas are the connecting element for maintaining your IT in any state and any place thanks to their availability everywhere in the data jungle
Evolve
Did you know that lianas are very malleable? Thanks to their adaptable behavior and fast growth, they can transform into a hiding place for animals. They can grow much faster than other trees in the data jungle, depending on the existing environment. Lianas can be life saving for threatened species. Fujitsu ISM is also very fast: 23 times faster in troubleshoots in comparison to siloed software solutions. It ensures cost and time reduction with uniform management of firmware updates. Fujitsu ISM simplifies data center management and makes it easy to monitor.
The single, customizable, and intuitive dashboard provides a real time view and insights. With one user interface you have the full control of your data center. Fujitsu ISM is available as an Essential edition for standard infrastructure management capabilities, or ISM Advanced edition.
The holistic approach for simplifying data center management
Let's co-create your data-driven enterprise.
Building a Data-Driven Enterprise - A foundation to digital transformation
Fujitsu's proven methodology enables organizations to unlock the value of data to drive disruptive business decisions regardless of where it is located across multiple hybrid environments.


Learn more »
Data-centric storage at its best - Rely on a well-synchronized portfolio
With more than 50 years of experience in storage, Fujitsu provides all-flash arrays, hybrid systems, software-defined storage, tape libraries and data protection appliances, to synchronize storage resources with business priorities.
Learn more »
Servers for the data-driven
world - FUJITSU Server
PRIMERGY Systems
Our servers are available as expandable tower servers, versatile rack-mount servers and density-optimized multi-node servers as well as GPU servers optimized for AI, Data-Science, VDI, HPC and Graphics.


Learn more »