On-demand for all sessions are now available.
You can enjoy our sessions with subtitles Simplified Chinese, Traditional Chinese, Korean, Vietnamese, Thai
from Oct. 19th!
Join our unique digital experience to discover how Fujitsu can empower you to become a change-maker.
For our premier global event for 2021, we'll be joined by leading speakers and industry experts to explore how digital innovation is now driving the sustainability transformation agenda.
In addition to these invaluable insights, the event offers unparalleled networking opportunities, allowing you to interact in real time with your peers from around the world.
Fujitsu ActivateNow promises you a new perspective. Helping you visualize how your organization can contribute to building a more sustainable society.
Opening Keynote
Empowering People for a Sustainable Future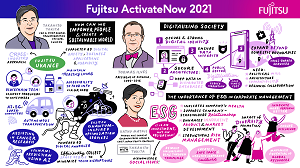 How do we build a more sustainable society where no one is left behind? How do we meet people's needs and expectations in a rapidly changing world? And how can digital technology help address the monumental challenges we face?
Join Fujitsu CEO Takahito Tokita and his guests as they explore how we can empower people to respond to these challenges while moving toward a sustainable future.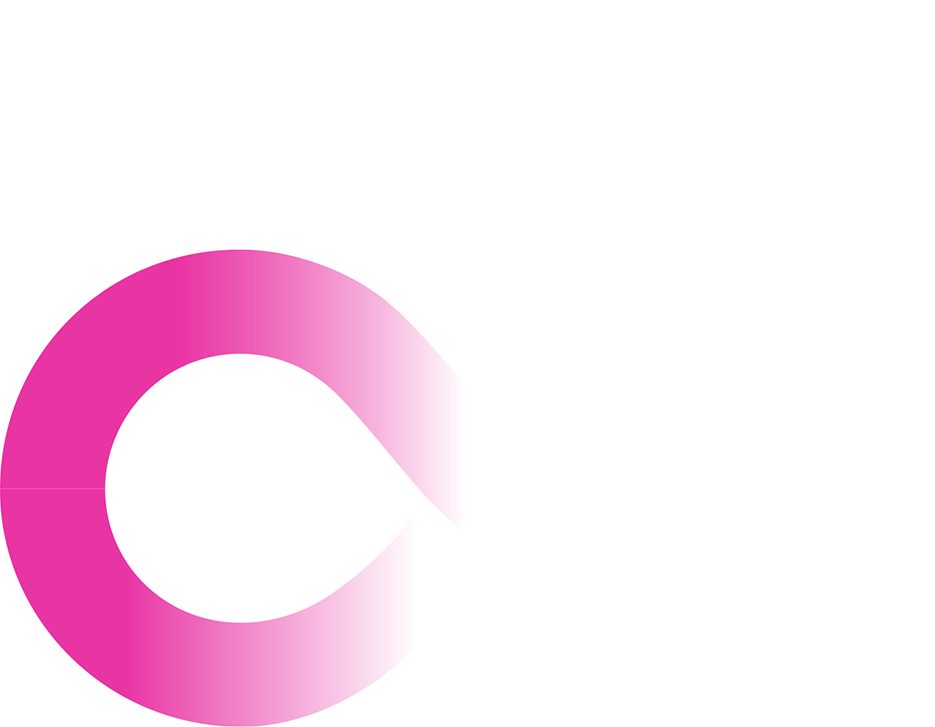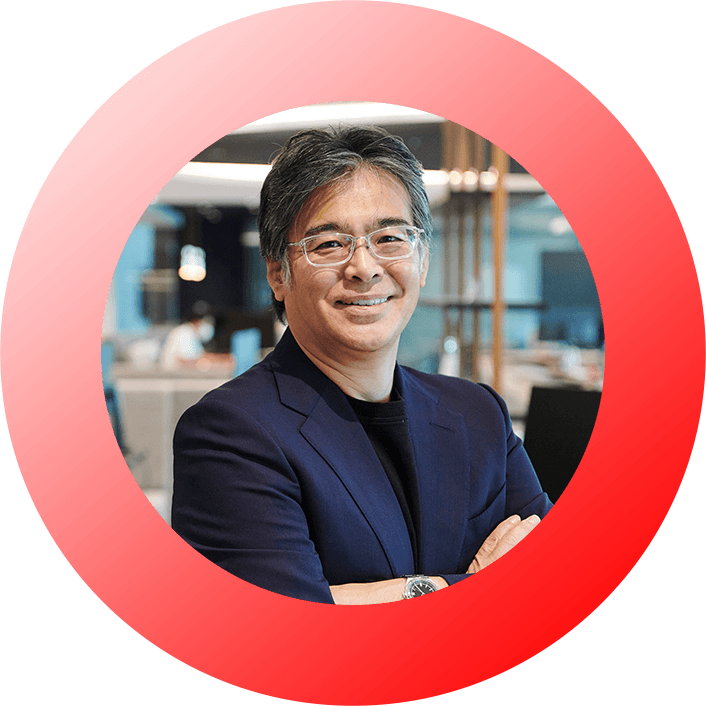 Takahito Tokita
CEO and Chief Digital Transformation Officer, Fujitsu
Takahito Tokita will set out his vision for how digital transformation can help build a sustainable society, and how Fujitsu can be your partner on this journey.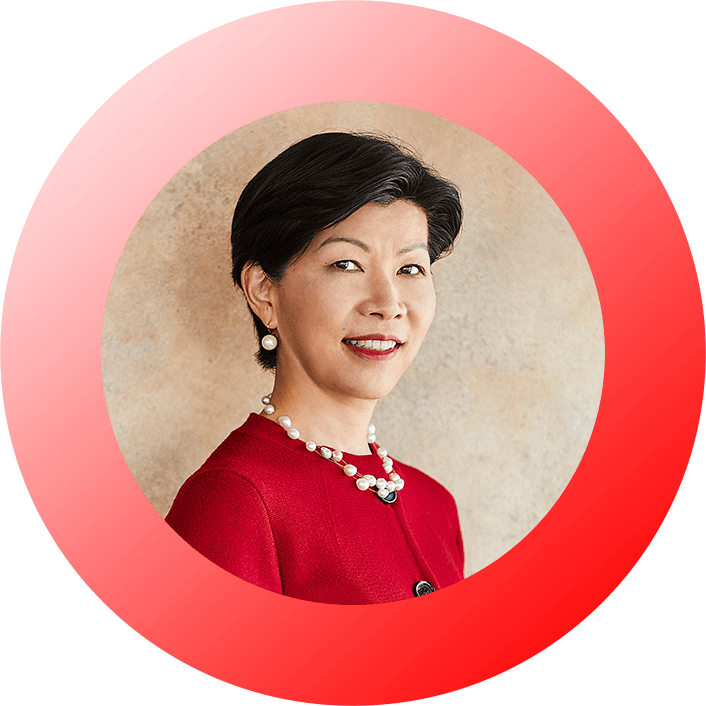 Kathy Matsui
Former Vice Chair of Goldman Sachs Japan and Chief Japan Equity Strategist
Kathy is the former Vice Chair of Goldman Sachs Japan and Chief Japan Equity Strategist. Renowned for coining the term 'womenomics', arguing for increased participation of women in the economy, Kathy is also a passionate advocate for integrating Environmental, Social and Governance (ESG) investment into corporate business strategies.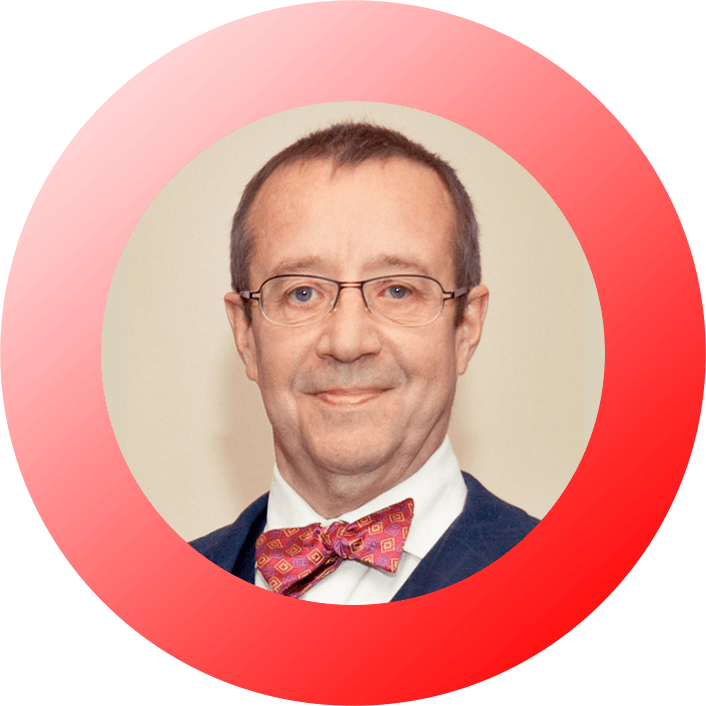 President Toomas Ilves
President of Estonia from 2006-2016
Toomas Hendrik Ilves served as president of Estonia from 2006 until 2016. During this time, he helped to drive Estonia's transformation into a digital society, where today 99% of the country's public services are available online. Chairman of the EU Task Force on eHealth from 2011 to 2012, Toomas currently co-chairs The Global Futures Council on Blockchain Technology.
Highlight Session 1
From Vision to Reality
If the CEO's role is to create an inspiring vision, the COO's job is to deliver on it. In this session, Fujitsu's COO and Head of International Regions, Hidenori Furuta, talks about how Fujitsu is helping customers deliver Digital Transformation and Sustainability Transformation, making a difference to the people that matter to them, their employees, their customers and society at large.
He is joined by Robin Chase, entrepreneur and technology practitioner and one of the pioneers of the sharing economy. Robin is the co-founder and former CEO of Zipcar, changing the way that people own and use cars and the ways cities are lived in and built. She is also the author of Peers Inc: How People and Platforms are Inventing the Collaborative Economy and Reinventing Capitalism.
Together our speakers will describe the steps we need to take to make a sustainable future a reality.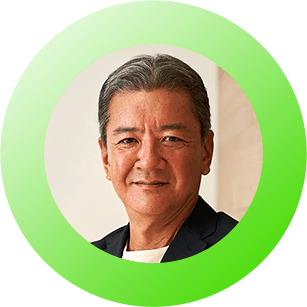 Hidenori Furuta
COO and Head of International Regions, Fujitsu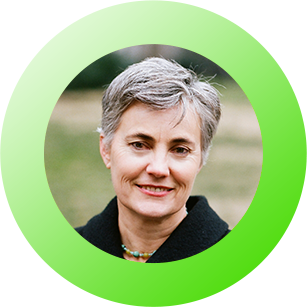 Robin Chase
Entrepreneur, Co-founder and former CEO of Zipcar
Highlight Session 2
7 pathways transformation
Fujitsu will focus on seven business areas to achieve our purpose. Join Megumi Shimazu, Fujitsu's Head of Global Solutions Business, on a journey through these strategic priorities, and how Fujitsu is delivering on them. Megumi will show how Fujitsu will empower society with an issue-driven approach, and by combining cutting-edge technologies, can lead our society towards a greener and more sustainable future.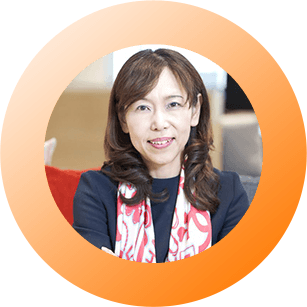 Megumi Shimazu
Head of Global Solutions Business, Fujitsu
Highlight Session 3
Fujitsu's Technology Vision : the view from the CTO
Vivek Mahajan, Fujitsu's Chief Technology Officer, sets out Fujitsu's R&D strategy and the technologies driving Fujitsu's key focus areas. He will show how innovation is enabling Fujitsu's customers to transform their businesses how it can help us to solve wider social issues.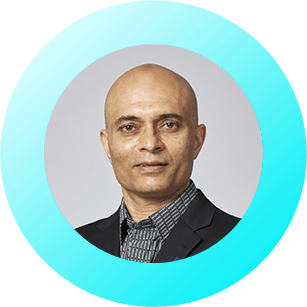 Vivek Mahajan
Chief Technology Officer, Fujitsu
Asia Regional Strategy Session
Sustainable future for Asia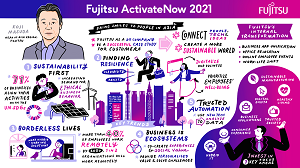 Today, social issues of global scale like climate change are becoming more prominent in Asia as well, and at the same time COVID pandemic brought about the similar changes in lifestyle even in Asian countries with diverse. In Asia, which faces both global challenges and country-specific challenges, how can companies respond to these challenges and develop with technology? In this session, Fujitsu's Asia Regional Head, Koji Masuda, will discuss how technology is changing the world, the potential of the Asian region, and Fujitsu's issue-driven approach to social issues for Asia's sustainable future as customer's DX partner.
Koji Masuda has over 35 years of experience in Fujitsu. He has been contributing as a system engineer and provided services including Solution offerings to many customers in Japan and Asia. Koji has been appointed as Head of Asia region since April 2021. In this role, he assumes overall responsibility for the delivery strategy and management of Asia region which includes Singapore, Malaysia, Thailand, Indonesia, Vietnam, Philippines, China, Hong Kong, Taiwan, Korea and India. He also works with the leadership team to focus on improving and maintaining the high quality of Fujitsu offerings to increase its market position in Asia.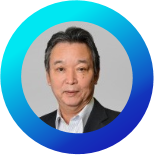 Koji Masuda,
SVP, Head of Asia Region, Fujitsu
Date, time
October 12th, 2021 1PM SGT-
1PM SG, PH, MY, CH, HK, TW
2PM KR
12PM VN, ID, TH
10:30AM IND
Place
Online
Audience
CxO, Department directors/managers, IT professionals
Organizer
Fujitsu Limited