Our Fujitsu Customer Stories App
We have created the dedicated Fujitsu Customer Stories app where we have uploaded some of our recent – written and video format – Customer Stories.
If you have an Android or iOS device, why don't you download the app and subscribe to the alerts so you can see new content as it is released?
Thank you for your interest and if you have any questions or feedback please contact us on References@fujitsu.com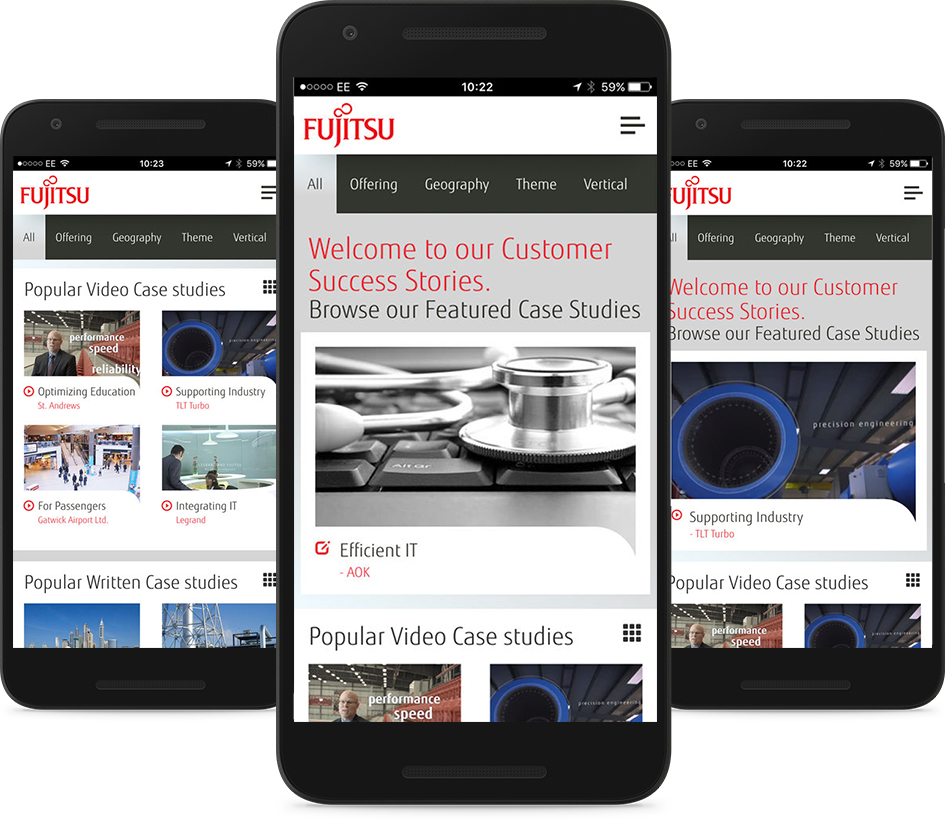 Case study round ups
Download one of our round up PDFs which bring together a selection of customer stories for specifc regions and verticals.