<!-Subtext (optional)->
Global Fujitsu Distinguished Engineer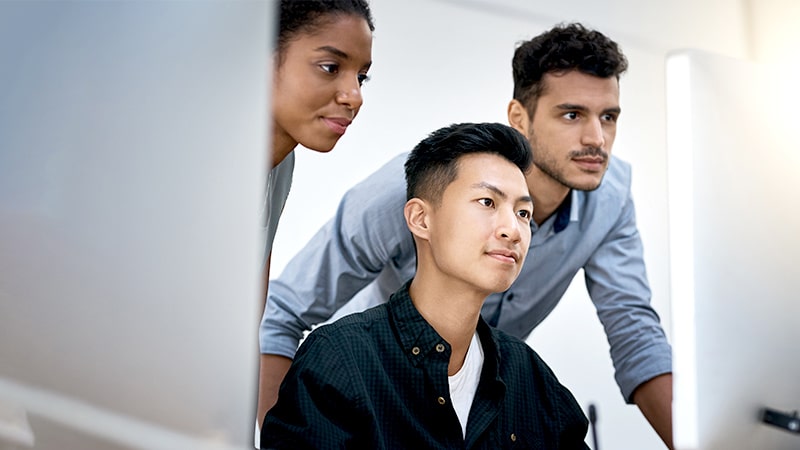 Amitkumar Shrivastava
Message
Some people have a vision for the future and strive to make it happen. I am one such person with an immense passion for Artificial Intelligence (AI) science & technology; its potential beyond imagination can solve challenging problems, and I live it every day to make this happen.
At Fujitsu, I am the Technical Head of Artificial Intelligence in India. I aim to touch many lives, and my vision is for sustainable innovation and responsible solutions and business. AI can play a vital role as an enabler in making the world more sustainable by building trust in society through innovation. I advocate for sustainable, ethical, accountable, trusted and credible AI.
Achievements
Supports AI technology and initiatives, actively participate, and is well connected and recognized in external activities/forums/events. Among one of the industry leaders in the National Association of Software and Service Companies (AI Special Interest Group [SIG]) with a vision to grow the AI ecosystem in India. A D&I supporter and got felicitated as AI Mentor for Woman Wizards Tech Rule (W2RT) for women technologists—a D&I initiative from NASSCOM Sector Skills Council (SSC) and the Data Security Council of India (DSCI).
Academia, individuals, and industry reach me for expertise as Advisor/Tutor/Mentor. A member of various technology communities and a featured and published author with more than twenty prestigious awards (internal/external).
Value Creation
Seen as one of the company's leading engineers and maintains world-class technical skills with a proven record of creating value in Fujitsu's growing technology sector, particularly AI and its future business. Also, positioned as an AI evangelist and thought leader, driving, and executing strategic growth initiatives and working with Fujitsu's different departments and research units with a mission to grow AI technology and business.
One of the keys to setting up the AI Unit and Team in GDC (Global Delivery Centers).
Spearheaded, developed, and delivered best-in-class solutions inside PoC (Proof of Concept) environments and at scale.
Strengthened organizational AI Training & Education and Technology & Innovation. Experienced mentoring more than four hundred Fujitsu associates.
Created AI and Analytics learning pathways to fill skill gaps and shaped Advance Analytics service components for business.
As a technical lead, received Fujitsu President Award for Proposal for Future Winner (Improving Crop Yield using Image Recognition) under Advance Technology Category.
To display and position Fujitsu's innovative technology, have marked my presence on Global forums like Fujitsu Forum and Fujitsu Activate Now.
Information dissemination
Speeches and lectures at Fujitsu Learning Festival, Breakout Sessions, Teach Backs, Technical Talks, round tables, conferences, webinars (India and abroad).
Mentor, author, reviewer panel for Fujitsu Convention papers.
Active in various internal and external platforms (including media) and shares AI thoughts and findings.