Fujitsu 2019 Global Charity and Community Projects
Making a positive social impact.
At Fujitsu, we believe it's our responsibility to make a positive social impact and so adhere to the UN's 16 sustainable development goals. Co-creating with our stakeholders we continue to develop cutting-edge solutions using AI, IoT and Cloud to establish sustainable food and agriculture processes and improve healthcare, wellbeing, and education.
As an organization, we actively support local community and charitable events around the globe and encourage our employees to contribute through wide-ranging volunteer and fundraising activities. Find out what we've been doing in the different regions below.
"We in Fujitsu have a long history of supporting social and environmental issues, it's embedded in our business culture and the commitment to enabling the Sustainable Development Goals is part of our purpose. The Eco Tour is a great way for employees from diverse backgrounds, cultures, countries and skills to get together and contribute. As well as the direct volunteering activity, we worked with local communities and NGOs in an Ideathon, to look at how our digital skills can enable a better future. What we aim for is a lasting legacy that Fujitsu, our employees, their families and the communities we live and work in can all contribute to a better world and society." Mel Melis, Director of Interregional Engagement in the Responsible Business Unit
On World Cleanup Day, hundreds of our employees volunteered, clearing more than 890 kilos of rubbish. The clean-up team in Costa Rica also planted 200 trees. We implemented a plastic waste management strategy which is already having a significant impact on the amount of waste that our office produce. In Oceania, the E-Waste initiative collected 650 kilos of electronic waste for recycling. The Eco-Tour took part in a beach clean in Tsushima, working with the local community.
In total our people volunteered over 800,000 hours of their time to global causes.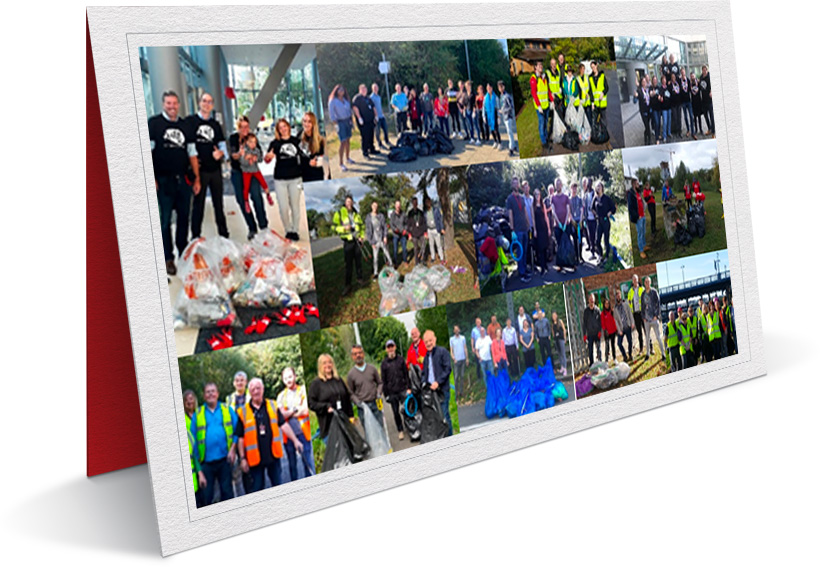 In Finland, employees are helping children from low-income families through the Hope Association, one our charity partners. We have also donated clothes and other items and participated in sorting donations and arranging the shelves at several Hope locations. We have donated also donated many second-hand computers to be donated to families in need.
Employees have also been involved in donating blood regularly over the year, and were awarded a golden diploma from the Finnish red Cross. They are hoping to achieve the platinum award very soon.
The teams in Ireland are on track to reach their target to donate 10,000 EURO to the National Council for the Blind in Ireland (NCBI). Recent fundraising activities included the NCBI quiz and raffle. The team are also organising a technical project worth over 19,000 EURO which will include the provision of 17 Fujitsu PCs to the NCBI's new training facility.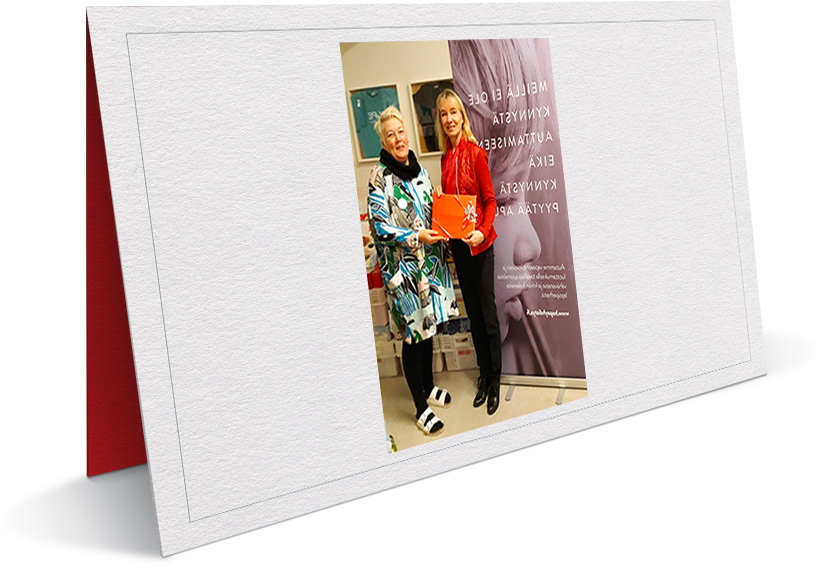 The UK team have been supporting Autistica, their new charity partner. They've raised £75,000 so far this year, and are aiming to raise over £150,000 by the end of next year. Fund-raising activities have included bake sales, raffles, fayres, and a 37-mile sponsored Santa bike ride in Solihull.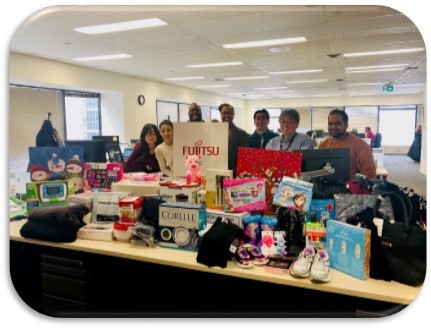 Our US office adopts a family for the Christmas season. This year they adopted a single mother and her two children who had fled a domestic situation and were starting a new life. The office donated gifts, clothing and other items to help them.
"We were so grateful for the support this Christmas. The most magical part was the look on my childrens' faces, it was pure magic! We were overwhelmed and so appreciative for all the wonderful and thoughtful gifts."
Australia and New Zealand
In Australia & New Zealand, Fujitsu has continued to support our partner charities, Soldier On and Camp Quality.
In 2019 Fujitsu has leveraged its sponsorship of the Australian Open Golf to invite our customers to take part in a live auction to raise over $37,000 for Camp Quality, our charity partner that brings joy and fun to the lives of children affected by cancer. In December, Fujitsu brought together employees across Australia to write more than 1300 birthday cards for kids across the country.
We also partner with veterans charity Soldier On, providing much needed support to assist veterans to enter the civilian workforce. We wish our charity partners and their communities a joyful 2020.
Contact Fujitsu
Contact us to find out more about our IT services