Article

Corporate collaboration to achieve success in DX
Fujitsu has been involved in the EQ House project since the beginning, helping design the interfaces that connect people, homes, and cars, as part of the efforts to promote DX (digital transformation). Ikuya Hanaoka, who is in charge of the management and design of this project at Takenaka Corporation, and Fujitsu's Souichi Nishiyama sat down to talk about this project.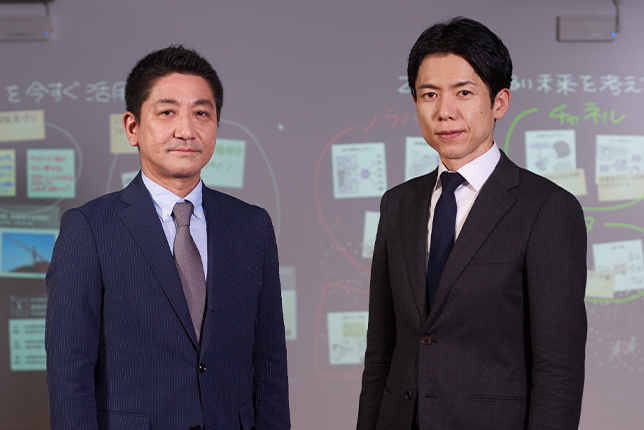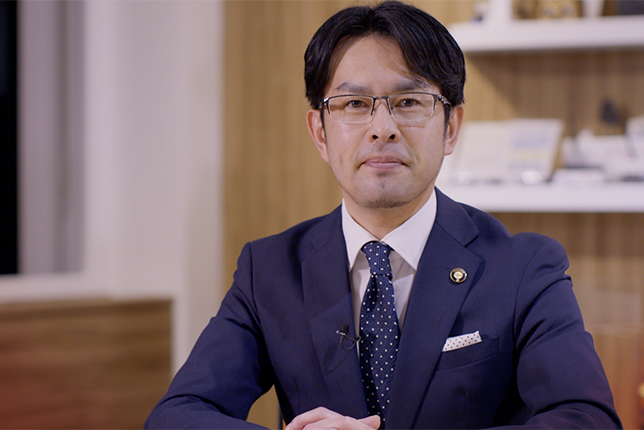 World where digital transformation is realized
Digital transformation is the creation of new value through the use of cutting-edge technologies and the creation of digital innovations in business.
Fujitsu Evangelist Hiromitsu Oikawa introduces the world realized by the latest AI and IoT technology.
Work Style innovation led by the field by Universal Can Corporation
- Case of change in work style -
As a specialized manufacturer of aluminum cans, Universal Can Manufacturing Co., Ltd. aims to provide beverage containers that are friendly to people, society, and the earth. For our customers and employees, we asked Universal Can Corporation to talk about Work Style innovation led by the field.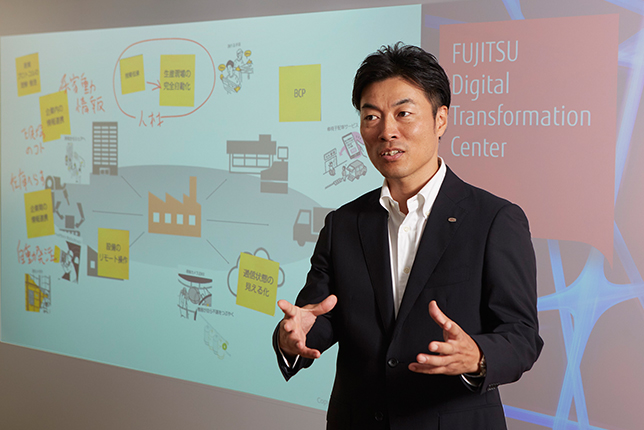 Rethinking the Network Environment of Factory IoT:
Building Secure Smart Factories
- Revolutionizing Manufacturing -
Smart factories employ IoT to securely connect equipment, data, and people. What are the first steps to take to build such a network? Expert network SE Seiji Matsuoka explains solutions to issues factories face.
Fujitsu's Work Style Innovation Using ICT:
The Global Communication Platform Used by 160,000 People Worldwide
- Work Style Innovation: Interactive Workshop -
Fujitsu began to implement work style innovation in 2010 and promotes a tripartite approach to reform based on the company's various experiences and expertise. This workshop introduces these achievements, and participants interact with the latest ICT devices while deciding upon the path to take to achieve their optimal work styles.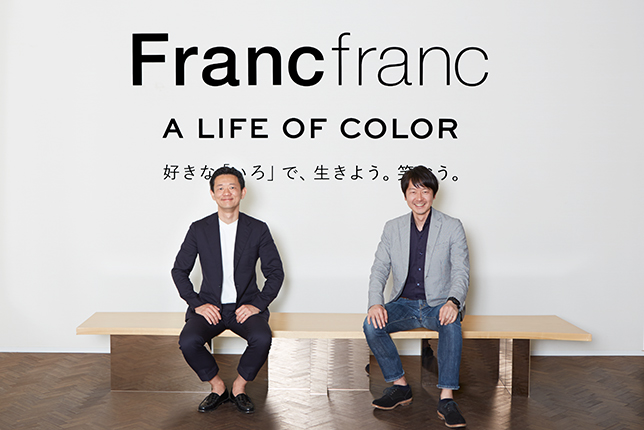 Francfranc's Endeavor to Engage in Business Innovation Utilizing IT:
- AI (Artificial Intelligence) Workshop -
Based on their mission of "VALUE by DESIGN - We create designs that make your everyday life more fun," Francfranc talked that aim to create a new market by offering a fresh lifestyle to consumers.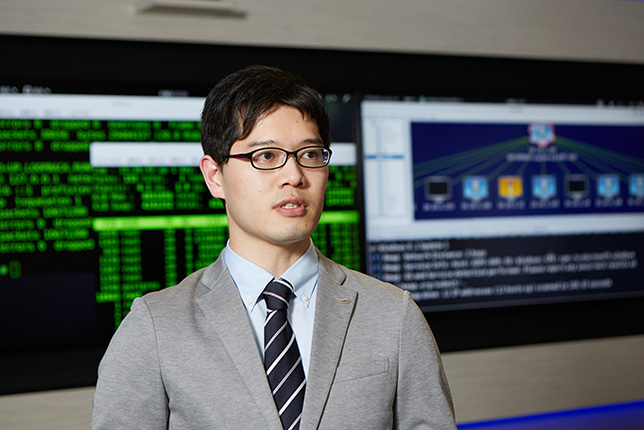 Experience the Threat Posed by Cyber Attacks and the Damage They Cause, and Take Steps to Strengthen Information Security:
- Cyber Attack Simulation Workshop -
What must we do to help strengthen the information security of companies? Security Meister of Fujitsu Digital Transformation Center Osaka, explains.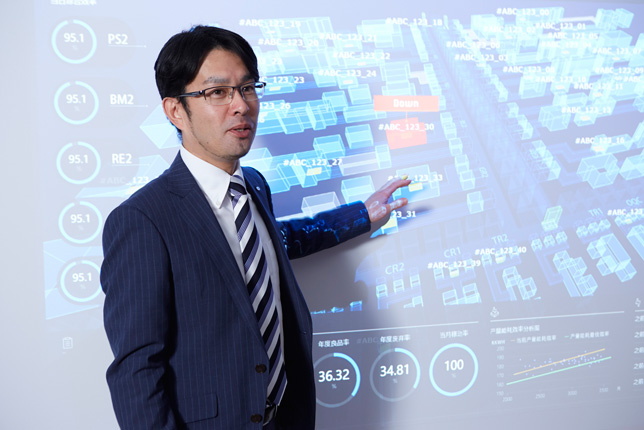 Aspiring Toward Optimization Through "Visualization" and Driving Digital Innovation in Manufacturing:
- Factory-wide optimization workshop with Intelligent Dashboard -
Hiromitsu Oikawa, of Fujitsu's Digital Transformation Offering Division, Offering Development Unit, introduces Intelligent Dashboard, our solution to realize "visualization" for factory optimization, and describes our workshops to build concepts and organize information.
Human-Centric communities/facilities development that clarifies and maximizes value:
- Consider Urban Infrastructure Future Workshop -
The concept behind community/facility development is shifting to "Human-Centric". Here, we introduce Fujitsu's concepts for developing communities and facilities, and what can be achieved through its workshops, together with Toshio Funahashi, who is involved in driving urban infrastructure solutions, and Akari Maejima, who designed the workshop and also works as a facilitator.
Exploring with Yoichi Ochiai: Making the Most of AI and People's Roles
What type of imagination makes the most out of new technology? Fujitsu held a joint event with Mr. Yoichi Ochiai, Advisor to the President of the University of Tsukuba, about a creative imagination technique for making the most of AI. We had our customers take part in the DTC workshop. This article reports on the event, which introduced a way to harness new technology.
FUJITSU JOURNAL
Dialogue with Yoichi Ochiai: Defining "Skills to Generate and Implement Ideas" for Using AI
Yoichi Ochiai, one of the top young Japanese computer researchers, and Seishi Okamoto, Deputy Head of Artificial Intelligence Laboratory at Fujitsu Laboratories, Ltd. discuss AI's present and future.
FUJITSU JOURNAL
Featured Co-creation Workshop Space Opens in Osaka!
On August 2, 2017, the DTC opened a Nakanoshima, Osaka facility to join the Hamamatsu-cho, Tokyo facility. Here, we introduce the facilities and exhibition area of DTC Osaka, and also the "Cyber Attack Hands-on Workshop," which is unique to DTC Osaka.
FUJITSU JOURNAL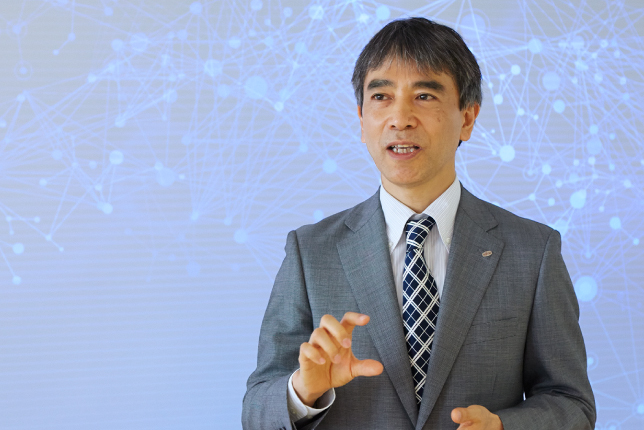 DTC Future Co-creation Workshop on Innovation by Human-centric AI:
- Thinking from Scratch with AI
(Artificial Intelligence) -
Fujitsu believes in taking a slightly unconventional approach to AI to bring more effective innovation to customers.
We interviewed Fumiyuki Hashimoto, who develops the overall strategy for Fujitsu's AI business, about AI and what the DTC AI workshop offers customers.
Experiencing Fujitsu's knowledge, know-how, and technologies first-hand to develop awareness and visions for work style innovation:
- the Global Communication Platform used by Fujitsu employees -
In the DTC workshop, we introduce a case study to help customers promote their own work style innovation. We interviewed workshop facilitator Yoshiharu Kofuru about Fujitsu's programs, important points regarding work style innovation, and the workshop's aims.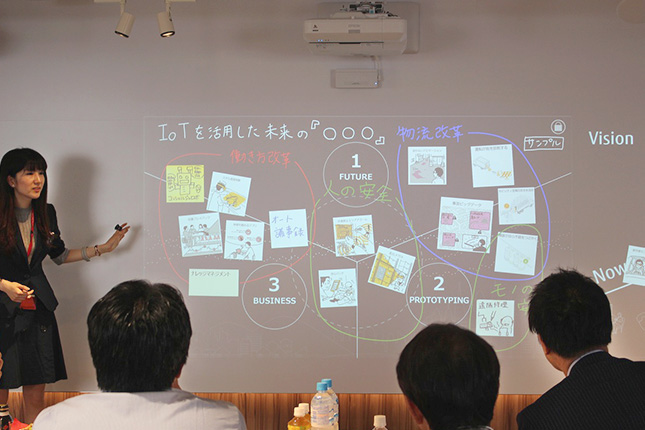 Increased attention on AI, IoT, and work style innovation- Inside the co-creation workshop for finding clues to achieve them
Workshops on AI, IoT, and work style innovation are particularly popular at DTC. At Fujitsu Forum 2017 held in May 2017 in Tokyo's Yurakucho, we invited many customers to participate in these three workshops. Here is a report on the workshops.
FUJITSU JOURNAL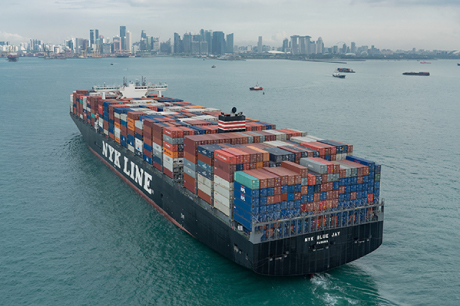 Nippon Yusen Kabushiki Kaisha (NYK Line) taking on the challenge of work style innovation for over 30,000 employees at 230 business sites:
- A vision for work styles is the key to success -
We interviewed members of the NYK Group who organized concepts in a DTC workshop in which participants used a design approach to create a vibrant work environment for all employees for the purposes of increasing value for customers, improving productivity, and promoting innovation as well as reducing costs.
FUJITSU JOURNAL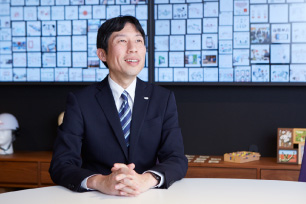 Understanding the current state by visualizing issues Workshop in which participants share visions to raise their own awareness:
- Work style innovation workshop -
Since the DTC's opening in May 2016, Fujitsu has held work style innovation workshops for more than 300 companies. We interviewed workshop facilitator Kunikazu Matsumoto about how the workshop operates and what he thinks about sharing with customers.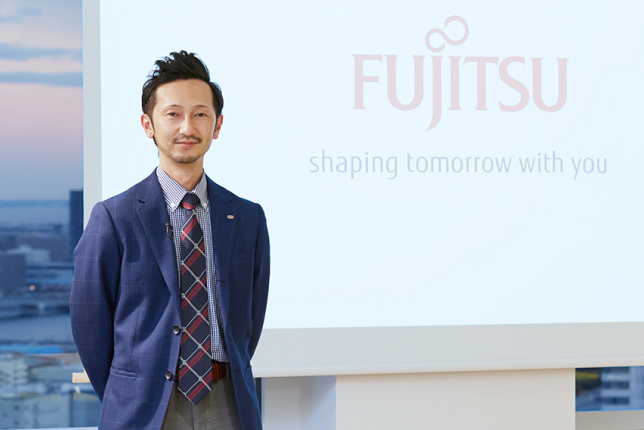 How Fujitsu can lead your digital marketing to success:
- Marketing innovation in the digital era -
Recently, one often hears the term "digital marketing." However, few companies appear to properly understand its essence. In this article, we interviewed Hirofumi Ishii of the Digital Marketing Solution Business Department about the issues facing companies that are working to implement digital marketing as well as important points for achieving success.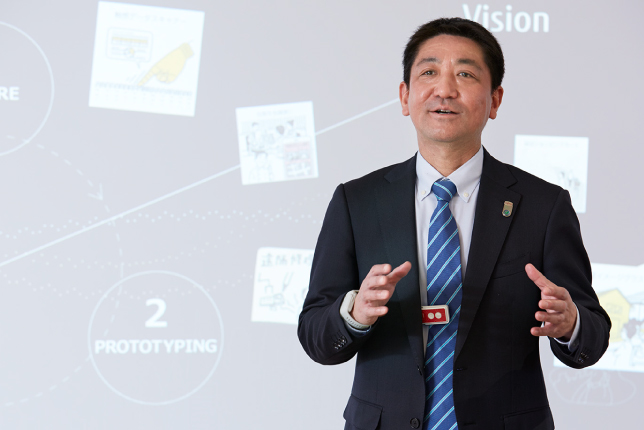 Unique experience through a DTC co-creation workshop in which customers experience cutting-edge IoT technologies:
- IoT workshop -
Fujitsu provides an experiential workshop with the latest hands-on demonstrations of IoT to enable participants to think about how they should utilize IoT. We interviewed workshop facilitator Souichi Nishiyama about companies' current states of IoT utilization as well as the workshop's aims.
Top of Page