Human Centric Innovation
Creating business and social value by empowering people
In the past, innovation has typically been standalone and discrete. But by bringing together the three dimensions of people, information and infrastructure we can create the connected solutions that will be vital to realizing value now and in the future. It connects people with information and with the things around us – the infrastructure of the physical world.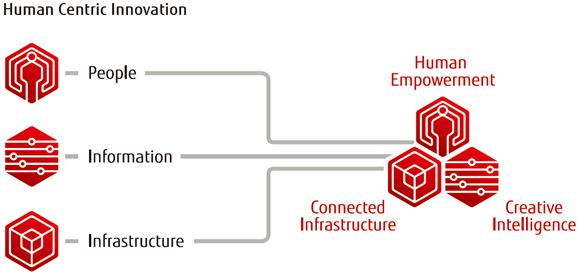 Putting people at the center of everything is the key to generating business and societal value, argues Tango Matsumoto, CIO&CTO, Fujitsu
Watch the video

A roadmap for business growth
We believe you can use Human Centric Innovation to create a natural business roadmap for growth starting from individuals, to the enterprise and to an entire industry and public services.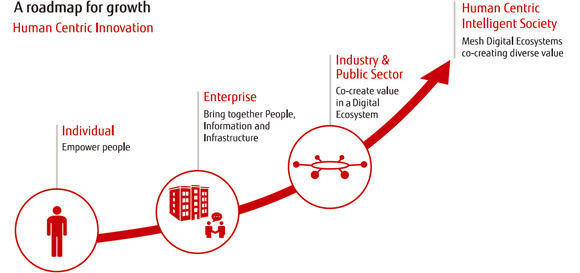 ---

Top of Page