Managing Data Securely


The challenge of delivering a secure Hybrid IT environment
For many organizations, Hybrid IT is the model of choice for the future. By blending existing legacy systems with Cloud based services, businesses are driving increased flexibility, agility and significant cost efficiencies. However, despite the clear business benefits, concerns over managing Data securely in the Cloud continue to hold some organizations back from fully embracing a hybrid model.
The security challenge is to shift from securing a purely in-house data and infrastructure, to securing data across an integrated legacy and cloud environment.
Many of the security risks associated with Hybrid IT can occur as the result of poor service integration, where Cloud services and on-premises IT have not been effectively joined. Potential risk areas include;
Data aggregation across in-house systems and cloud services.
Opening up existing legacy applications to deliver data through public or open Application Programming Interfaces (APIs).
Managing Hybrid IT security
While Hybrid IT may present more security challenges than a traditional on-premises model, solutions to manage these risks are available. Fujitsu and its partners have helped many organizations to effectively integrate Cloud services and legacy systems, building IT security in at the very start of every Hybrid IT journey. Hybrid Data Management and Cloud Security can enable you to:
Store, move and manage your data effectively across geographical boundaries.
Implement continuous risk management
Provide encryption wherever needed
Set-up bespoke identity and access management
Automate applications, data monitoring and risk management
Why choose Fujitsu to manage your Hybrid Cloud integration?
As experts in Secure Thinking, we can address your concerns over Cloud integration. We have extensive experience integrating and co-ordinating security across Hybrid IT environments.

We deliver a hybrid IT model that provides more effective security protection than your existing legacy infrastructure. We enable you to exploit the opportunities Hybrid IT offers, whilst ensuring your security is never breached.
Our Data Management and Cloud services comply with the strictest industry regulations on data residency, security and privacy. 
We are an active member of the Cloud Security Alliance.
Our data centers operate with state-of-the art protocols and are monitored 24/7/365.
We have a long history working with defence and national security organizations around the globe, and have security credentials that are second to none.
If your cloud journey has been hampered by fears over security, we can provide you with the right platform and services to protect your data, reduce risk and ensure compliance.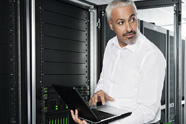 The future of the data centre in the age of Hybrid IT
(PDF 2.83MB) (1.20 MB )
A data centre equipped for the Hybrid IT era blends the best of cloud and on-premise to drive innovation.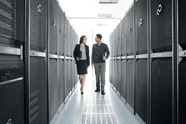 7 top data security risks for Hybrid IT - and how to tackle them (PDF 2.68MB) (2.83 MB )
Learn how to tackle new security challenges and unlock the benefits of the cloud and Hybrid IT.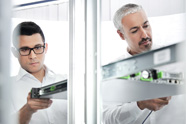 The new security challenges for delivering bimodal IT (PDF 1.20MB) (499 KB)
Tackling security challenges around bimodal IT delivery will enable businesses to unlock the benefits of the cloud and Hybrid IT.

Top of Page