Demonstration Center
The demonstration center is at the heart of the exhibition area and showcases the best of Fujitsu's innovative technology, solutions and services. The area is divided into zones to enable you to find what you're looking for more easily. You will also find solutions from our partners in the exhibition area.

We have examples of how technology can improve business efficiency and help you to digitalise, demos of services specifically tailored for different business sectors, biometric security, and a co-creation area to show you how we can work together to innovate and solve business challenges.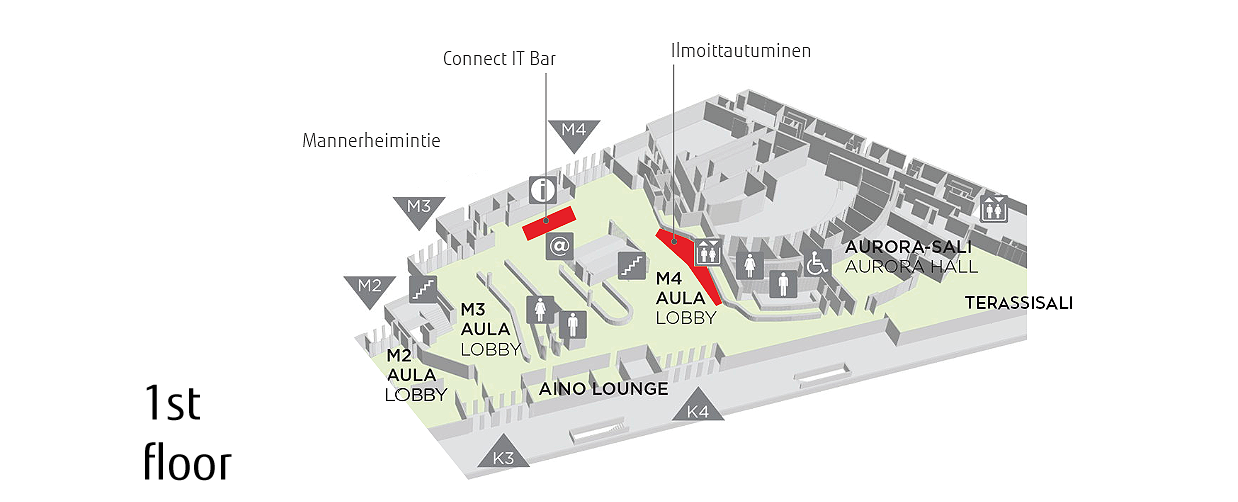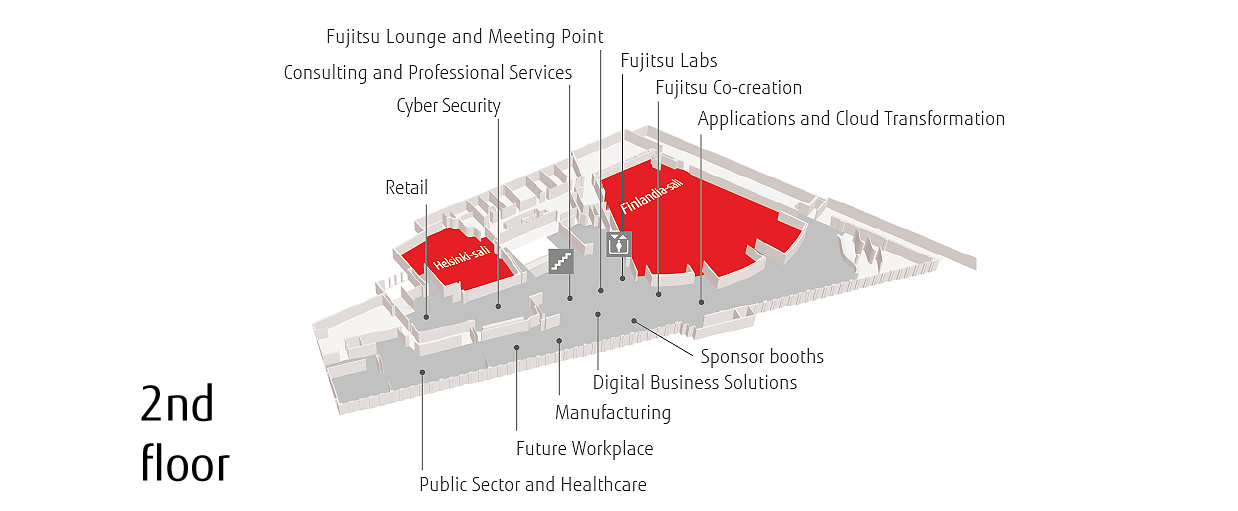 Connect iT Bar
Our experienced engineers will be available throughout the day at the Connect IT Bar to deliver a personalised service that will help give you guidance on resolving any IT or technical issue you may be facing. The result – a more productive day with a fully working device!

Feel free to drop in anytime throughout the day to speak to our dedicated engineers.
And if you don't have any issues, please still feel free to drop by to learn more and take advantage of our multiple charging points and charge up your device at the same time.


Digital Business Solutions
Digital Annealer
FA│R

Deep Learning Unit 
Blockchain
Virtual Reality

Intelligent Automation: RPA, AI and Chatbots

Globe Ranger
Tactical IoT
Intelliedge
Loss prevention/Fraud Detection


Cyber Security
PalmSecure

Identity and Access Management
Advanced Threat Center

Applications and Cloud Transformation
Hybrid IT: Multicloud and Datacenter, Secure cloud, Smart Networks
Intelligent Enterprise: CaseM, Warehouse demo, Integrated Business Planning -demo
Intelligent Enterprise with SAP
SAP on Cloud

SharePoint Online
Extended Content Management
Digital Performance Management


Future Workplace and Hybrid Services
Digital Workplace Services

Smart Office
ServiceNow
Clean Desk

New Lifebooks and workstations
M365 and Evergreen
Lifecycle Management Services
Global On-Site services


Consulting and Professional Services
DTC, Digital Transformation Center, Fujitsu Co-creation


Industry Solutions
Manufacturing
- Digital Supply Chain,Intelligent Enterprise with SAP

Retail /Tomorrow's Shop Floor:
- Biometric Security
- Interactive Window
- Total Managed Store
- Mobile Scan and Pay
- Retail Engagement Analytics
- RFID Scan and Pay
- Age Verification
- AI Fraud Detection

Public Sector and Healthcare:
- Single Secure Desktop
- mAltti
- CRM for City
- Walking Monitoring
- Sholark
- Safe Shared Desk