What's up at Fujitsu World Tour Nordic
Fujitsu World Tour is one of the largest, Nordic events for decision makers interested in the opportunities with today's and tomorrow's digital world, Co-creation and innovation. The agenda includes fascinating presentations from global experts, analysts, business leaders and co-creation workshops. Registration starts at 8.30 and we wrap the day up at about 19.00 with with the opportunity to network.

Download My Fujitsu App: Apple Store / Google Play

The agenda is being continuously updated – please visit again soon for the latest details.
8.30
Registration and breakfast
9.30
Welcome to Fujitsu World Tour 2019, Andre  Noël Chaker (moderator)



Driving a Trusted Future
Mikko Lampinen, Head of Industry Sales, Fujitsu Finland



The Trust Economy – How technology is evolving trust patterns, and what it takes to create value in this new world 
Philipp Kristian Diekhöner


Artificial Intelligence Fails without Emotional Intelligence
Jussi Tolvanen, General Manager, Microsoft Finland



Aikamatka vuoteen 2043: Kohti uutta ymmärrystä kvantti-ilmiön inspiroimana / Time travel to 2043: A quantum-inspired journey to discover new insights 
CTO Glen Koskela and Data Scientist Alex Saliniemi, Fujitsu 

11.30
Lunch




12.30–
13.10










13.20–
14.00







Finlandia Hall

 
Veranda 2 Hall

 
Helsinki Hall
In English or interpreted


VTT's service-based IT strategy adapts to changing business needs


VTT:n palvelupohjainen it-strategia taipuu liiketoiminnan muuttuviin tarpeisiin

Petri Kujala
Vice President, Information Management, VTT
 
From plan to pilot to operational execution
Andreas Korczak, Marketing & Operations Director, Microsoft Finland

- Your path for a successful deployment of Artificial Intelligence in your business
 
 

 

Case Valio: Maidon digitaalinen matka maatilalta kaupan hyllylle
  Digital Journey of Milk from Farm to Shelf

Juha Penttilä, Executive Vice President, Valio

- Toimitusketjun digitalisointi Valiolla
- Cocreation toimintamallin hyödyntäminen liiketoimintavaatimusten keräämisessä
- Tuotantotiedon hyödyntäminen ja analysointi tehtaiden ohjauksessa

Ingredients of a Sustainable City in the Digital Future
Pekka Timonen, Mayor of the city of Lahti
- Fast urbanization in the Northern Europe
- Sustainable urban development is a must
- The future will be digital 
 


 

Digital Transformation & The Enterprise Cloud 
Sunil Dutt, Head of Channel, Nutanix, North-Eastern Europe & Russia (CIS)
Hyper converged is only the starting point. The next step is an Enterprise Cloud in which the application is central
- Start to modernize your Datacenter which gives greater agility and less complexity
-Transform to a single OS that delivers the full IT stack-
Create one environment for all modern applications and services
-Unify operations across multiple Clouds

 

 
Case Fortum: Monitilatoimisto ja liikkuva tietotyö - muutosprojektin läpivienti 
Niklas Andersson, IT Manager, User Services, Fortum Business IT Services
- Fortumin toimisto- ja työpistekonseptin kehitys tukeamaan luovuutta ja rajat ylittävää viestintää
- Monitilatoimiston ja uuden johtamistavan jalkauttaminen Fortumin pääkontoriin muuton yhteydessä
- Työkalut, tietojärjestelmät ja toimintatavat tukemaan paikasta riippumatonta työskentelyä

13.20–
14.00

Veranda 1 Hall: Sholark Accelerates Transformation of Business Processes with AI and Big Data
Carlos Castaño, Sholark Technical Lead& Sr. Data Scientist, Fujitsu


14.00
Coffee Break & Networking in Exhibition

14.30–
15.10



















15.20–
15.50


Finlandia Hall

 
Veranda 2 Hall

 
Helsinki Hall
In English or interpreted


Smart Human Centric Office

Ying Zhu, Director, Circular Concepts, Ramboll
Timo Nurisalo, Project Develoment Manager, Are
Vesa Pirinen, Vice President, YIT
Jari Vuori, Head of Digital Business Solutions, Fujitsu


- human centric, intelligent model for future work life
- improvement of work day experience by co-creation




 

Into the Darkness 
Aamir Lakhani, Fortinet
- Senior Red Team Researcher for Fortiguard Labs
- Resident hacker and cybercrime specialist

There are over 50 million illegal drugs, 20 million credit card numbers available for sale, 10 million health care records, and hundreds of hackers offering to break into organizations and destroy their data.

Understand the deep, dark, hidden world of the hacker. Understand how easily they can bypass the most sophisticated security products, and explore how they are using voice-enabled assistance, mobile phones, and social media against you. This talk will explore the darkness of the attacker and the world of cybercrime and blackhat hacking.


 

CIO muutoksen johtajana: Digitalisaatio on nähtävä pintaa syvemmältä
Timo Perkola, Country Lead Technology Consulting Finland, Deloitte
- Miten tulevaisuuden teknologiatrendit vaikuttavat yritysten liiketoimintaan lähivuosien aikana?
- Miten CIO johtaa uuteen aikaan operatiivisten kysymysten sijaan digitalisaation ja muutoksen kautta?



Future of Work – Artificial Intelligence and Automation
- What is the Impact of AI and Automation on Work and How Should You Prepare for It?
Jari Vuori, Head of Digital Business Services and
Dr. Antti-Ville Suni, Senior Data Scientist, Fujitsu Finland

 
The Truth in Information
Matti Hämäläinen, Veritas Technologies
Juha Sallinen, GDPR Tech
Tapio Ström, Fujitsu
Data on yrityksesi tärkein omaisuus. Miten tallennettu data muodostaa uhkia liiketoiminnan jatkuvuudelle? Miten saat näkyvyyden olemassa olevaan dataan ja miten se vaikuttaa datan hallinointiin sekä siitä syntyviin kustannuksiin?
 
Partner Break Out: VMware
 


16.00

How to get to the top of golf and how to recover from hard training?
- The most successful golf player in Finland, Mikko Ilonen, and the top golf coach, Timo Rauhala, reveals how to reach the top and how tight the training is. Instructions apply to both sport and business.

Kuinka golf-huipulle pääsee ja kuinka tiukasta harjoituksesta palaudutaan?
- Suomen menestynein golf-pelaaja Mikko Ilonen ja golf-valmennuksen kärkinimi Timo Rauhala paljastavat kuinka huipulle pääsee ja kuinka tiukasta harjoituksesta palaudutaan. Ohjeet pätevät niin urheiluun kuin bisnekseenkin.


16.30
Networking, Cocktails




S

Speakers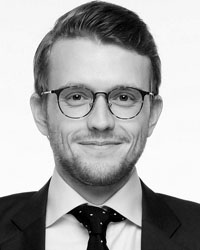 Philipp Kristian Diekhöner
Keynote Speaker and Global Innovation Strategist | Author of The Trust Economy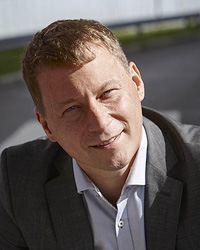 Petri Kujala, VTT
Vice President, Information Management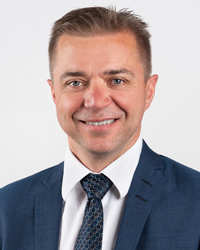 Juha Penttilä, Valio
Executive Vice President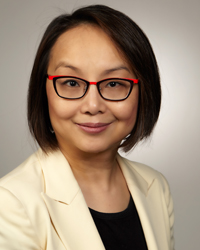 Ying Zhu, Ramboll
Director, Circular Concepts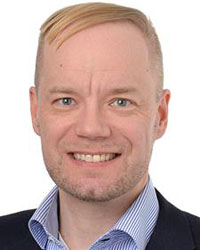 Niklas Andersson, Fortum
IT Manager, User Services, Fortumn Business IT Services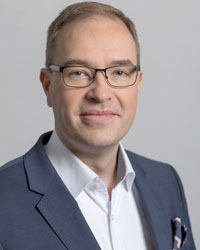 Jussi Tolvanen, Microsoft Finland, General Manager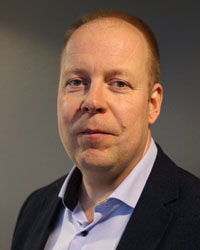 Vesa Pirinen, YIT, päällystys-segmentin strategiajohtaja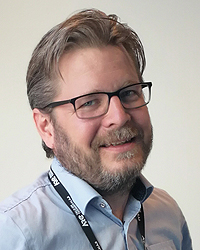 Timo Nurisalo, ARE, hankepäällikkö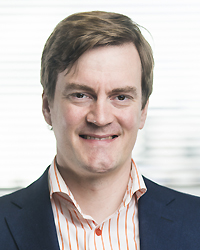 Timo Perkola, Deloitte
Country Lead Technology Consulting Finland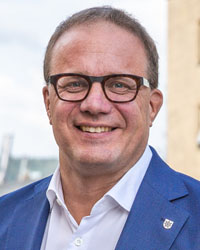 Pekka Timonen, Mayor, City of Lahti


Andreas Korczak, Microsoft Finland, Marketing & Operations Director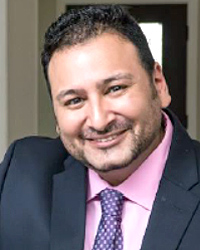 Aamir Lakhani,Fortinet, Senior Red Team Researcher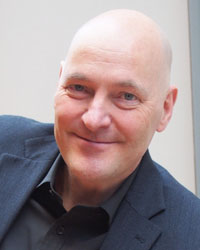 Juha Sallinen, GDPR Tech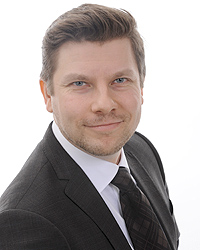 Mikko Lampinen, Fujitsu
Head of Industry Sales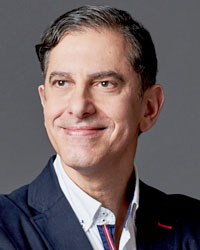 André Noël Chaker
Your host