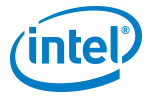 Intel (NASDAQ: INTC), a leader in the semiconductor industry, is shaping the data-centric future with computing and communications technology that is the foundation of the world's innovations. The company's engineering expertise is helping address the world's greatest challenges as well as helping secure, power and connect billions of devices and the infrastructure of the smart, connected world – from the cloud to the network to the edge and everything in between. Find more information about Intel at newsroom.intel.com and intel.com.
Intel and the Intel logo are trademarks of Intel Corporation in the United States and other countries. *Other names and brands may be claimed as the property of others.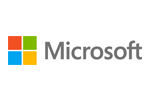 We believe in what people make possible. Our mission is to empower every person and every organization on the planet to achieve more.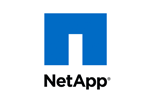 NetApp is the data authority for hybrid cloud. We provide a full range of hybrid cloud data services that simplify management of applications and data across cloud and on-premises environments to accelerate digital transformation. Together with our partners, we empower global organizations to unleash the full potential of their data to expand customer touchpoints, foster greater innovation and optimize their operations.
The NetApp Data Fabric simplifies the integration and orchestration of data for applications and analytics in clouds, across clouds and on-premises to accelerate digital transformation. Only NetApp can deliver a Data Fabric with consistent data services for data visibility and insights, data access and control, and data protection and security. And unleashes the power of data to achieve a new competitive advantage.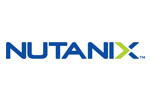 Nutanix is a global leader in cloud software and hyperconverged infrastructure solutions, making infrastructure invisible so that IT can focus on the applications and services that power their business. Companies around the world use Nutanix Enterprise Cloud OS software to bring one-click application management and mobility across public, private and distributed edge clouds so they can run any application at any scale with a dramatically lower total cost of ownership. The result is organizations that can rapidly deliver a high-performance IT environment on demand, giving application owners a true cloud-like experience.