Explore the 'trusted future' at
Fujitsu Forum Munich 2019
At Fujitsu Forum Munich 2019, we will be exploring how a people-first ('human-centric') approach to the latest digital technologies is helping to build trust in new business models and ultimately helping to improve lives. Our event theme this year is Human Centric Innovation – Driving a Trusted Future.
As always, our annual flagship conference will be packed with high value content, from inspiring keynotes and insightful breakout sessions through to practical demonstrations of the very latest industry solutions. Highlights will include our expert talks program, where you can explore your specific challenges with subject matter experts, and networking opportunities with industry peers from around the world.
We look forward to welcoming you to Munich to join this high value event and to celebrate the latest exciting possibilities of the digital age.
Over the coming weeks, we will be regularly publishing updated agenda information on this site, so please bookmark it today. Here are some of the highlights you can look forward to at Fujitsu Forum Munich 2019:
Demonstration Area
Our Demonstration Area will showcase how all major industries, from manufacturing and retail through to public services, continue to be transformed by the latest digital technologies. You will see how these technologies, including both AI and IOT based solutions, are opening up significant new opportunities for improving operational efficiency and customer experience. We will also demonstrate our latest workplace, cybersecurity and multi-cloud innovations, helping you plot the next steps on your transformation journey. You can also see the latest servers, storage and end user systems, from workstations to the latest tablet devices, and solutions for managing even the most complex hybrid infrastructures.
Keynotes
In our Keynote sessions, Fujitsu executives will be joined on stage by special guests to share their personal insights into the challenges and possibilities of the digital age. This year our speakers will be reflecting on the critical importance of trust in establishing new business models, and how we can ensure that new and emerging technologies are deployed in the most responsible and ethical way.
Break Out Sessions
In addition to the thought-leadership keynotes, there will be more than 50 interactive breakout sessions. These will focus on the challenges faced by different industry sectors, sharing new approaches based on real life case studies. We will explore how digital technology can help build trust, create new business opportunities and improve lives.
Expert Talks
Our expert talks give you the chance to discuss your specific challenges and opportunities with subject matter experts from Fujitsu and Fujitsu partner organizations. By booking in advance, you can ensure a tailored session that can directly support your strategic planning activities.
Networking
During the event, you will have the chance to meet with peers from a broad range of industry sectors and geographies, both through the organized sessions and through informal networking. With business and IT leaders from over 80 countries expected at the event, from a broad range of industry sectors, this is a unique opportunity to gain valuable insights and extend your personal network.
Travel package
Please register now and note that your registration is binding. When registering, you can book our travel package. The price of the package is 950 euros and it includes the following:
Flights: Tue 5 November, HEL-MUC, AY1405 at 16:20-17:50 and Thurs 7 November, MUC-HEL, AY1406 at 18:40-22:15
Hotel accommodation from 5 November to 7 November, Holiday Inn City Center, Hochstraße 3, 81669 München
Bus transfers between the airport, Holiday Inn City Center and the ICM event venue, meals (lunch, dinners) and the full event program.
Our confirmed Keynote speakers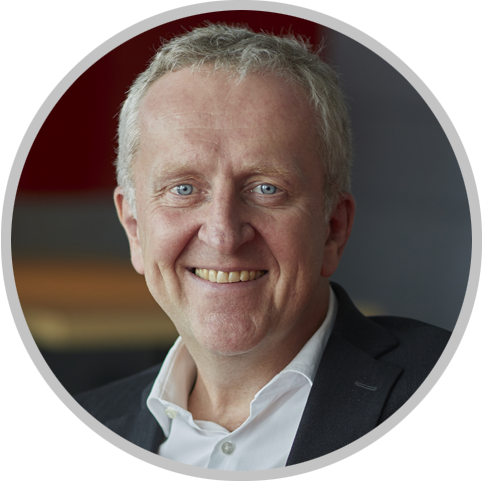 Rupert Lehner
Head of Central and Eastern Europe, Products EMEIA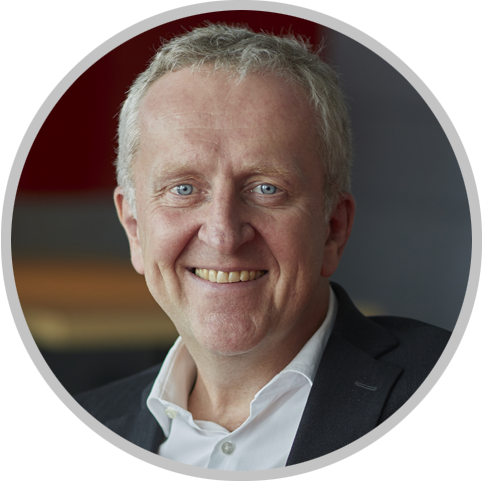 Rupert Lehner
Head of Central and Eastern Europe, Products EMEIA
Rupert Lehner is Head of Central and Eastern Europe, Products EMEIA. He is also a Member of the Board of Managing Directors at Fujitsu Technology Solutions GmbH as well as Chairman of the Supervisory Board of FTDS GmbH. Rupert is also the Bavarian State Representative of Bitkom, where he represents the interests of the German Digital Association in relation to political bodies.
Rupert has held a variety of roles within Siemens, Siemens-Nixdorf, Fujitsu Siemens Computers and Fujitsu Technology Solutions at various locations. As well as managing the Enterprise Platform Services business line, in August 2018, he also took over responsibility for the product business in EMEIA and was appointed Head of Central and Eastern Europe.
Rupert studied Business Administration at the University of Erlangen-Nuremberg, Germany and started his career in 1990 when he joined Siemens AG in Nuremberg.
Highlights from Fujitsu Forum 2018
In 2018 we welcomed over 10,000 visitors to Fujitsu Forum in Munich. Our theme was Co-creation for Success with sessions looking at how you can leverage digital technology and deliver innovative value jointly with your partners and customers. 
As well as senior executives from Fujitsu such as President Tanaka, Duncan Tait and Dr. Joseph Reger we were joined by a host of external speakers including author Rachel Botsman, Microsoft's Michel van der Bel, Lisa A. Spelman of Intel and NetApp's Ranjeet Sudan.