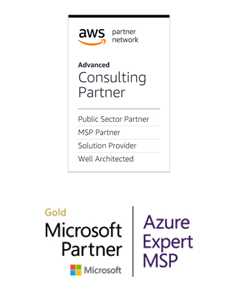 PROGRESSION from Fujitsu:
Mainframe modernization on AWS and Azure
In today's modern digital age, organizations need the agility to rapidly innovate and deliver new services in line with rising customer expectations. However, expensive mainframe platforms using COBOL, an outdated and increasingly unsupported language, were not built to meet this pace of change.
It's currently estimated that there are 220 billion lines of COBOL in use today, but with runtimes becoming more expensive and COBOL, now a programming language that's over 60 years old, it really is time to move on.
However, mainframe modernization can be complex, time-consuming, risky and expensive. That's why at Fujitsu, we've developed a highly automated solution to migrate legacy applications built with languages such as COBOL to modern languages hosted on on-premise or cloud platforms, such as Microsoft Azure and AWS.
Take mainframe to AWS and Azure with PROGRESSION
Fujitsu's PROGRESSION is the answer to your needs. It's a highly automated solution which takes legacy applications developed in COBOL and modernises them so you can quickly, easily and safely move from the mainframe to modern environments on-premise or cloud environments – including Microsoft.Net, Microsoft's Azure or Amazon Web Services using C­#.
Why move on from mainframe now?
The business-critical nature of mainframe systems and the traditional risk of moving or modernizing them are
understandably big concerns for IT and business leaders.
But standing still and refusing to evolve mainframe environments now causes a much bigger combination of risks:
Financial losses

Mainframe environments are an
unsustainable drain on your capital,
consuming spend that could be
invested on digital initiatives
Slow and inflexible

Reliance on mainframe
systems can also hold you back
from reacting to change, driving
innovation and maximizing data value.
Rarity of resources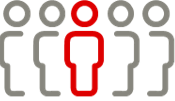 Many mainframes supporting critical
business functions are reaching end-of-life
and the expertise to maintain and move on
from them is becoming scarcer every year.

PROGRESSION is proven to help organizations move on from these burdens and minimize risk as they transition from mainframe towards cloud.