Unlocking the Business Value of Cyber Security
Featuring Research from Forrester
When security and business goals diverge, security hardly ever wins. It is time to acknowledge the critical importance of security to driving and maintaining customer trust, securing data and protecting the organization's brand.
This thought-provoking report outlines that executives expect security leaders to keep up with rising customer expectations in the digital revolution by aligning strong security principles to enterprise goals. But with the never-ending emerging threats, it's hard to find the time to plan and demonstrate alignment.
Forrester's CISO Strategic Canvas Report can guide you to develop a business-aligned security strategy by expanding your vision to anticipate where the business is going and how to help get it there.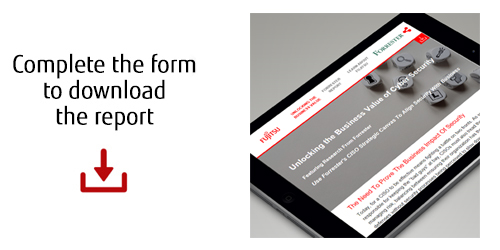 Make sure you are able to deliver value to your organization, and support your organization's digital transformation goals by aligning cyber strategy with business outcomes.
Read the report to explore:
Why security leaders have to do more to create value
How gaining an enterprise view will lead to better security outcomes
The role of metrics in showing the business value
A step by step guide to develop a business aligned security strategy
How to put the Forrester's CISO Strategic Canvas to work
Want to know more about our cyber security solutions?