<!-Subtext (optional)->
IT Services in Fujitsu Estonia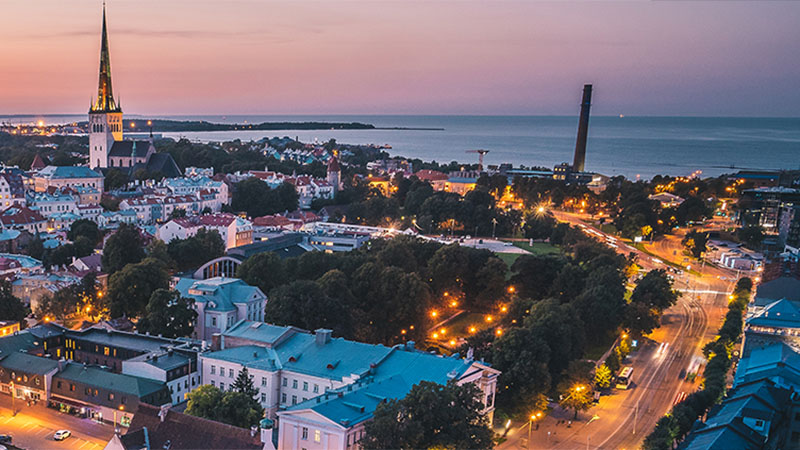 IT Services in Fujitsu Estonia
In Estonia, Fujitsu is one of the leading providers of IT services and products. Our aim is to make it easier for companies and organizations to operate with the help of the latest technologies and services.
We are a strategic partner for our customers, offering value-generating full IT solutions. 
There is actually quite a lot behind that one sentence, and we believe these principles can underpin our success together.
Being a strategic partner means that our customers involve us in making decisions related to their key processes. Partnership is based on mutual trust: customers want to share their problems and future plans with us. It is also very important for us to understand the needs of our clients' own customers. 
Our job is to offer complete IT-based solutions that help to make meeting customers' goals more efficient, hedge business risks and enable us to focus on the company's core business activities. In developing our proposal, we are guided by our conviction that it is the best solution for that particular client, the one that will generate the most value. 
We feel it is important to understand what our customers' priorities are, because only in this way can we offer you the best solutions.
Software solutions
We help you to choose and create tools that allow you to reduce costs or increase productivity. Our goal is to ensure through our activities measurable commercial gains for each customer.
We offer standard software products in the following business areas: customer management (CRM), human resources management (Persona) and business software (ERP). We also create freeware solutions and offer custom solutions based on licensed software.
We support our customers in developing the most suitable innovative solution and we are there for them at all stages of software development, from analysis to implementation and maintenance.

Contact us
Digital Workplace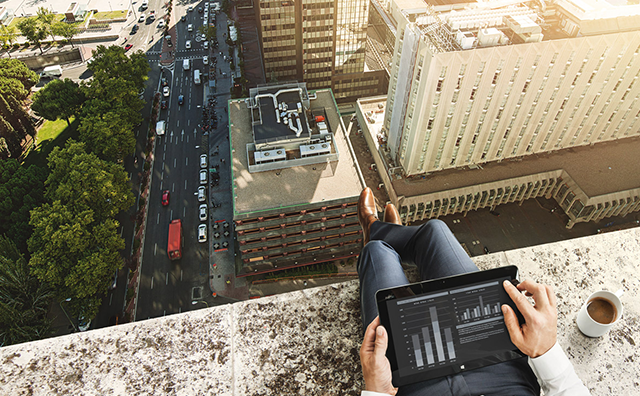 A workplace revolution is upon us, one driven by digital workplace transformation and supported by intelligent services.
The modern employee now expects a more social, consumer-style working experience, one that empowers them to connect, collaborate, and innovate to add value in their roles. To enable this human empowerment, and to attract and retain the best talent, organizations must deliver a truly transformed digital workplace.
Those who fail to act and adopt digital workplace technologies that appeal to a modern multi-generational workforce, face increased risks to their security, stability, and costs from shadow IT, as well as dwindling revenues.

Repair and warranty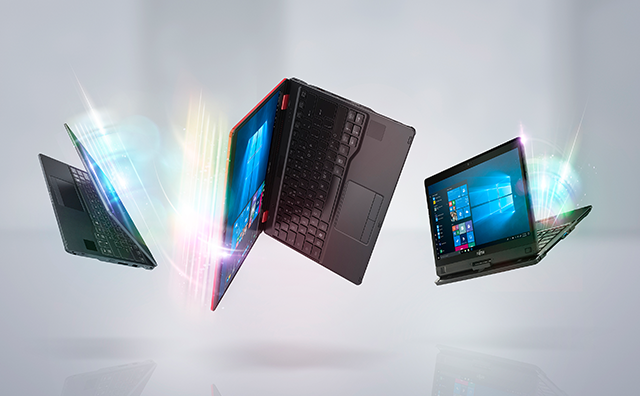 Fujitsu has been providing repair and warranty services since 1992. Well-trained and experienced employees have a modern work environment at their disposal, which allows them to fulfil the orders of even the most demanding customers. We repair mobile phones, cameras, monitors, computers, televisions, printers, banking equipment, and more.
Our clients
Fujitsu has developed software for many customers. We are proud of our created solutions. Subsequently a small extract of our clients is brought out.
Software development
X-tee (Data exchange layer which connects Estonian basic databases) – Ministry of Economic Affairs and Communications
Estonian Informatics Centre
Estonian Agricultural Registers and Information Board (PRIA)
Estonian Ministry of Education and Research
Estonian Ministry of the Interior
The Ministry of Defence
State IT Houses
Tallinn University
Tallinn University of Technology (Taltech)
The Education and Youth Board
North Estonia Medical Centre Foundation
Centre of Registers and Information Systems
And many others

Microsoft Business Solutions – MS Dynamics 365 Business Central and NAV
Enterprise Estonia
Tallinn University of Technology (Taltech)
Tallinn Univerity
Baltic Agro
Wärtsilä BLRT Estonia
Connecto Eesti
The Estonian Unemployment Insurance Fund
And some more…
Near-shore projects
Most of our outdoor projects are done in collaboration with other Fujitsu group companies.
Together we create your digital future
» About Fujitsu in Estonia
» Contact us to find out how Fujitsu services can change your organization:
myyk(ät)fujitsu.com
+372 50 11 745