<!-Subtext (optional)->
Fujitsu in Estonia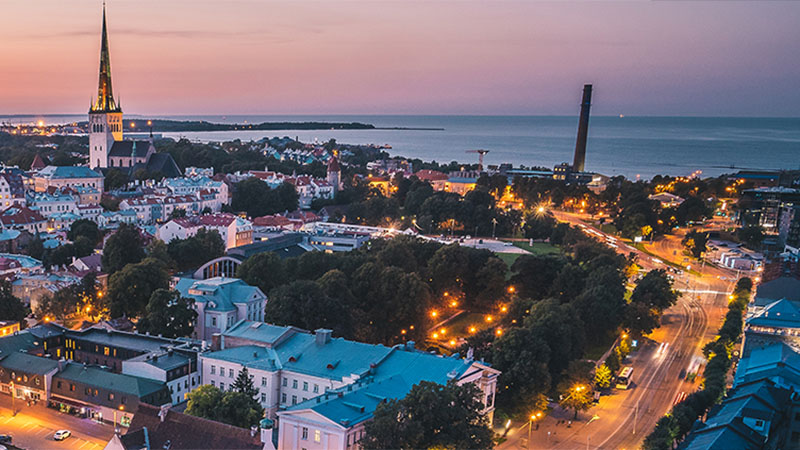 Fujitsu is contributing to creating a sustainable, trust-based and inclusive society
Fujitsu aims to make the world more sustainable by building trust in society through innovation.Through digitization and innovation, we contribute to fulfilling the world's sustainable development goals.
Our vision is a people-centred, intelligent society. We are committed to creating solutions that help organizations and businesses build the future securely.
Fujitsu's technology and service vision can be found here.
The approximately 130,000 employees of the Fujitsu Group provide IT services and products to our customers in more than 100 countries around the world. We have large R&D centres in Japan and elsewhere in Asia, Europe and North America.
Fujitsu in Estonia
AS Fujitsu Estonia is a company with more than 400 employees. We offer a wide range of ICT services, solutions and products that support our customers' digital transformation.
We operate in four locations, two of which are located in Tallinn, one in Tartu and one in Pärnu.
We and our predecessors trace our presence on the Estonian market back to 1991. The turnover of AS Fujitsu Estonia in the last financial year was 17 million euros.

Our customers
Many of our customers are located in Finland and other Nordic countries. They include large retail chains, banks and manufacturers.
Within Estonia, we work together with numerous public sector organizations. As a result, the solutions we have helped to develop are used by many people in their daily lives. Examples include the central document processing system of the Police and Border Guard Board, study information systems at universities and vocational schools, and various information systems at the North Estonia Medical Centre.
Private sector customers know and value us primarily through business software solutions, the main ones being the solutions related to Persona human resources software and the business program MS Dynamics 365.
Together we create your digital future
Contact us to find out how Fujitsu services can change your organization.
myyk(ät)fujitsu.com
+372 555 057 13