New Workflow Helps Grow by More Than 600% in 12 Months [ iHeart Studios ]
"RunMyProcess(*1) has provided iHeart Studios with a competitive advantage in the industry ... and is supporting continuous improvement across all processes leading to greater efficiencies"
Sjors Bos, General Manager
Human Centric Innovation

Simplicity of the technology makes it easy for new user adoption without substantial training cycles

Status of received items is visible in the application, ensuring full transparency of the process

RunMyProcess, the cloud integration platform, connecting a wide range of cloud services
Business process transformation in response to rapid business growth
iHeart Studios is a rapidly expanding digital content studio based in London, with a strong ambition of becoming the biggest photography studio in the UK. Since 2008, iHeart Studios has been working with top retailers to supply highquality creative visual content. With its expansion, iHeart Studios was looking for a way to manage and organize their workflow. All work was done manually with little technology involved. The teams would receive boxes of clothing items from multiple clients, enter data on each item into a Google spreadsheet, and then organize photo shoots according to clothing rails.
Using spreadsheets to record item information didn't give the clients enough visibility of where their items were within the photo shoot process. The lack of a connected system complicated the process management, leading to errors when managing rails, extra re-shoots, and higher costs. The studio needed a unified way to manage its entire business workflow, from the arrival of the clothes to photography, retouching, and returning the customers' items.
All workflow solutions iHeart Studios considered were either too costly or couldn't provide the required level of customization for their specific processes. In 2012, iHeart Studios approached twenty26, process automation and integration consultancy firm, for a workflow solution, who advised a RunMyProcess business process management application.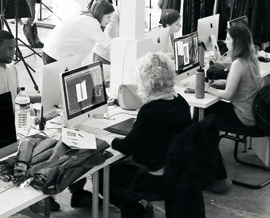 Introduction of a new platform that support and visualize the entire business process
iHeart Studios worked closely with twenty26 to develop and integrate a RunMyProcess application that would manage the entire business process and lead-to-cash workflow, from an initial sales enquiry to sending a final invoice to the client.
The RunMyProcess-based application uses Salesforce as the primary information system. Because all information on the project is stored in a single source, it simplifies the project management task for iHeart Studios. The teams can also monitor all Key Performance Indicators at all time thanks to real-time dashboards.
The application allows the team to identify and classify damaged or missing objects, as well as create records for items that were not originally listed in the "Collection report". The application also notifies the staffs if the received item has already been photo shot for the client. This helps the team save time, as no double shots are made, and save costs for the clients who don't have to pay twice for the same shots.
iHeart Studios is very satisfied with the developed application. "RunMyProcess has enabled iHeart Studios to get full end-to-end managed processes and business transparency, which adds value to the core product and ensures our client base with security and confidence on the management of their products and the completeness of their jobs", shares Sjors Bos, the General Manager of iHeart Studios.
Thanks to this automated business process, iHeart Studios is now able to process a larger amount of orders, growing by more than 600% in 12 months, without major disruption in the business processes. To respond to rising demand, iHeart Studios also increased their user base: growing from 12 to 102 employees in 6 months. "Simplicity of the technology makes it easy for new user adoption without substantial training cycles ", explains Bos.
Evolving the system to run the process like a continuous production line
At the moment iHeart Studios is further working with RunMyProcess to develop a new version of the application that is more adapted to the needs of this rapidly expanding business.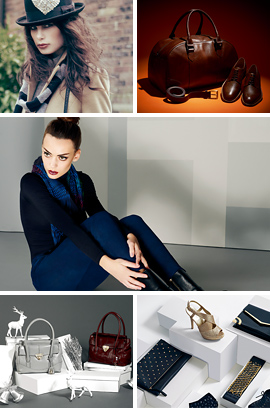 The arrival of new clients, including luxury London department stores, large high street fashion retail chains and premium fashion & sports brands, that send 1,000+ items for photo shoot daily, forces iHeart Studios to evolve their business model, becoming less job specific and more like a continuous production line. The release of an updated application is planned for the start of 2014.
Note
*1 RunMyProcess
Fujitsu's cloud integration platform PaaS which provides more than 2,400 available connecters from SaaS and other applications.
(Please see P.24 of "Fujitsu Technology and Service Vision Main Booklet")
Services, Products and Solutions
Fujitsu Cloud PaaS RunMyProcess
---

Nach oben