Webinare


Webinar 1: Digital Readiness!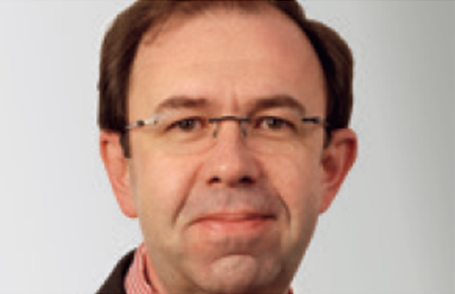 So machen Sie Ihre IT fit für die digitale Transformation
Robert Mayer, Head of ITG Product Group Services, Information Technology Group (ITG), EMEIA
21. Februar 2017, 13:30 Uhr
Die Digitalisierung verändert die Abläufe, Strukturen und Strategien Ihres Unternehmens tiefgreifend. Dabei zieht sich der digitale Wandel durch alle Fachabteilungen – ob Vertrieb, Finanzen, Personal, Logistik oder Produktion. Robert Mayer, studierter Mathematiker und Wirtschaftswissenschaftler sowie Head of ITG Product Group Services Information Technology Group EMEIA bei Fujitsu, kennt das Spannungsverhältnis zwischen Geschäftsbedürfnissen und IT-Anforderungen ganz genau. Er weiß, wie sich Ihre IT wandeln muss, um eine schnellere Wertschöpfung und weltweit exzellente Services zu ermöglichen.
Möchten auch Sie von diesem Wissen profitieren und den Transformationsprozess aktiv gestalten? Dann schauen Sie sich hier die Aufzeichnung an.
---
Webinar 2: SAP/4HANA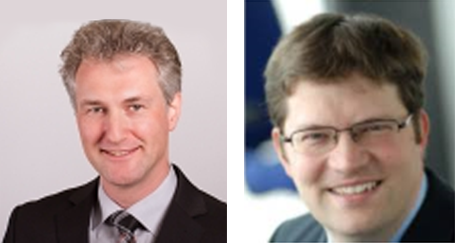 Mit SAP HANA und S/4HANA zum digitalen Business-Erfolg
Michael Straub, Frank Niemann
28. Februar 2017, 14:00
Was denken IT-Entscheider in europäischen Großunternehmen über die NextGen ERP-Lösung von SAP? Wann und wie bereiten sie die Migration auf SAP S/4HANA vor? Mit welcher Roadmap wollen sie die Herausforderungen von SAP S/4HANA meistern? PAC hat rund 200 Geschäftsführern und IT-Verantwortlichen in großen Unternehmen genau diese Fragen gestellt. Die Kernergebnisse der interessanten Studie über die Perspektiven von SAP S/4HANA aus Anwendersicht wurden im Rahmen eines 30-minütigen Webinars am 28.02.2017 präsentiert und diskutiert.
---
Webinar 3: Process/4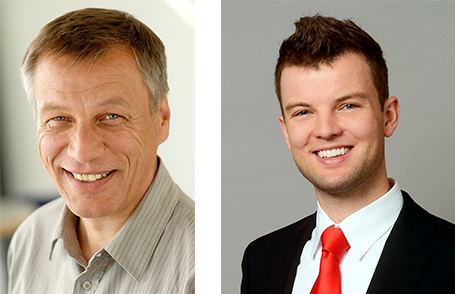 Warum Prozessoptimierung der Garant für die gelungene Digitale Transformation ist!
Perry Fett, Bereichsleiter Cross Applications, Fujitsu
Benedikt Wenzel, Head of SAP Commerce & Analytics bei Fujitsu
07. März 2017, 11:00 - 12:00 Uhr und 13:00 - 14:00 Uhr
Die digitale Transformation der Geschäftswelt treibt manchmal seltene Blüten – geht mit neuer Software alles schneller und effizienter? Nein. Optimierte Prozesse sind der Schlüssel zum Erfolg.
Viele Unternehmen blicken sorgenvoll auf die Herausforderungen der digitalen Transformation. Es herrscht schnell Ernüchterung – und manchmal auch Angst – wenn die Themen Digitalisierung, Software und Prozesse in Unternehmen auf den Tisch kommen.
Unternehmen brauchen bessere Methoden, um sich konsequent die Vorteile von Optimierungsmaßnahmen zu sichern. Dessen sind sich unsere Experten sicher. Zusammengeführt in einem Regelkreis ergeben sich für Kunden klare Effektivitätsvorteile in der Optimierung der Geschäftsprozesse. Wie die einzelnen Schritte Sie unterstützen und welche positiven Effekte das auf Umsetzungsqualität, -zeit und -budget hat, zeigten Ihnen unsere zwei Referenten an einem ganz konkreten Beispiel aus der Jetzt-Zeit.
---
Webinar 4: Wissen und Verstehen mit Analytics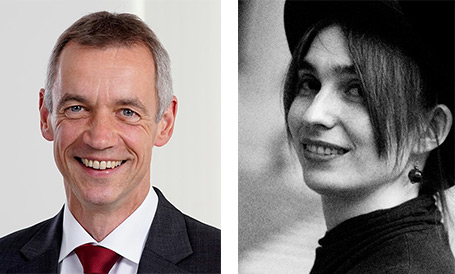 Mit neuesten Analytics-Methoden zielgerichteter Unternehmen steuern!
Boris Plaumann und Alena Fojtík
14. März 2017, 11:00 – 12:00 Uhr und 13:00 – 14:00 Uhr
"Analytics ist keine Kernaufgabe der IT. Es ist die Aufgabe der Fachbereiche, bessere Entscheidungen auf der Basis analytischen Vorgehens zu treffen!" Boris Plaumann weiß exakt, was sich Unternehmen und Manager wünschen, wenn es um bessere Entscheidungen für die Zukunft geht.
Zusammen mit Alena Fojtík, Data Scientistin bei Fujitsu, gestaltete er das praxisnahe Experten-Webinar, in dem sie an Hand von Use Cases genau erklärten, wo die Fallstricke und die Möglichkeiten bei analytischen Modellen liegen.
Wie wichtig sind die richtigen Fragestellungen? Wie können die wahren Schmerzpunkte identifiziert werden? Ist Big Data auch gleichzeitig "Right Data"? Welcher Aufwand sollte in die Analytical Data Sets gesteckt werden? Und wie lassen sich Daten am besten interpretieren, operationalisieren und monitoren? Ein mit Expertenwissen gespicktes Webinar!
---
Nach oben