Secure Thinking

Emerging IT trends give businesses a competitive edge.
They also potentially expose them to new cyber threats.
So how do you allow your organization to thrive while keeping it secure?
New threats call for new ideas
It is currently estimated that there are over 7 million cyber attacks occurring daily. Not all of them are 'broad spectrum' – instead, they have become sophisticated and targeted.
Ransomware -- According to ZDNet, the cost of ransomware attacks will be approximately $1 billion this year
Identity Theft -- Health care fraud costs the United States tens of billions of dollars each year. Some estimates put the figure close to $100 billion a year
There will be 20 billion connected devices by 2020 – all interacting with the cloud
Virtual sensors resulting from social media sentiment tracking will add exponentially to the multitude of data and complexity
Cloud computing, Internet of Things, and software-defined networking, among others, have ushered in a new era of IT. Yet these are relatively new technologies and the security implications are not yet fully understood. In fact, the rapid time to market of many of these services means there is little time to respond with appropriate security measures.
So how should the enterprise deal with such a fluid security situation?
After 40 years in the field of IT security, Fujitsu believes the answer lies in intelligence-led security. This is a new way of understanding, monitoring, and responding to threats. It is also the most effective when fully integrated across the lifecycle of any IT activity. Highly versatile, it gives organizations the ideal response to constantly shifting security challenges.
Fujitsu offers a full spectrum of cyber security services – Advisory Consulting Services thru Professional Services to Design and Build solutions through fully-managed Security as a Service offerings through our industry-leading partners.

Use this site to learn more about intelligence-led security. Read expert insight on emerging security challenges. Discover the implications for your data, the role of Shadow IT, and the new forms of incidents. And then get involved in the discussion.
---
Fujitsu is a world leading IT services provider with over 40 years of heritage of protecting business information. This experience has led us to develop an unrivalled portfolio of intelligence-led security products, services, and solutions.
---
Selected highlights: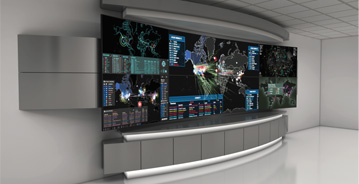 SAMURAI Platform™
Artificial Intelligence, integrated with industry-leading end-to-end Security Incident and Event Management (SIEM), provides complete Protect, Detect, and Correct capability.
Learn More >>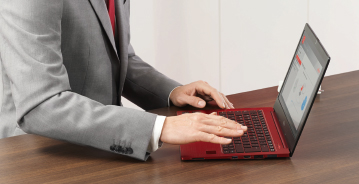 Unbeatable biometric authentication with PalmSecure™
Leading-edge biometric authentication that uses vein pattern recognition to identify individuals, offering a higher level of accuracy and versatility across any use cases.
Read the report >>
Arriba