FUJITSU Notebook LIFEBOOK

Looking for a quality and reliable notebook or Ultrabook™ to empower you to work when and where you choose? The FUJITSU Notebook LIFEBOOK portfolio supports your business with entry-level and powerful individual solutions. Extensive configuration options for each notebook provide ultimate flexibility. Every FUJITSU notebook delivers highest reliability, driven by a unique combination of German precision engineering and Japanese quality, supported by 30 years of experience. Choose and configure your notebook for your business computing demands and benefit from unique features and solutions.
Maximum Security
For our notebooks devices you will find a wide range of security features: PalmSecureTM, face recognition, ePrivacy Filter, fingerprint sensor, webcam shutter and much more. Enjoy the feeling of having made the best and most convenient decision for your safety.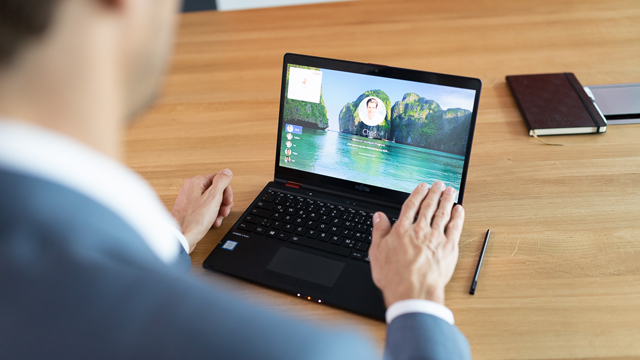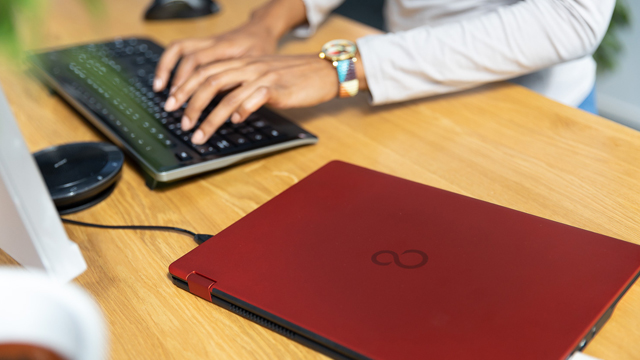 Excellent Connectivity & Full Set of Interfaces
Stay flexible in every environment with a full set of interfaces, with Intel® Thunderbolt™ 3 for fastest Power Delivery, global 4G with eSIM ready and Intel® Wi-Fi 6.
All ports are full sized. HDMI, LAN connector or VGA port keep you connected all the time. Never miss an adapter again.
Ultra-mobile
Lightweight design, all-day battery runtime, state-of-the-art security features and robust housings: These features let our Notebooks become your everyday companion – wherever you are and whenever you want.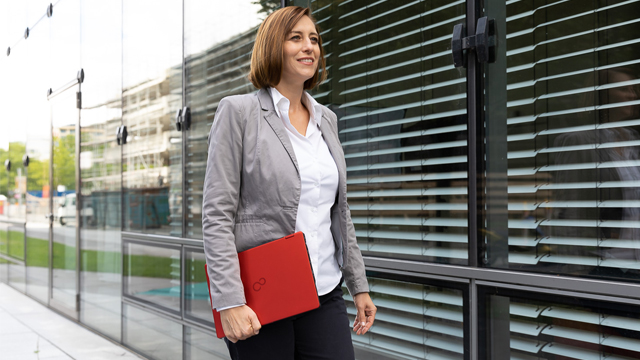 Fujitsu Notebooks
Superior Notebooks
Notebook and Ultrabook™ with ultimate features and stylish design
Advanced Notebooks
Notebook and Ultrabook™ for corporate demands
All-Round Notebooks
Notebook for standard home and office tasks
More Information
Tired of carrying your heavy weight device all day long? Tired of searching for the right adapter? Then wake up and take a look at our new Notebook and Ultramobile LIFEBOOK Family.