FUJITSU IoT Solution INTELLIEDGE™
Connect your Operational Technology and IT systems to unlock value from your Enterprise Data

Operational Technology (OT) and traditional IT are set to converge into Industrial IoT with the emergence of 5G connectivity, intelligent devices and Industry 4.0. Fujitsu is committed to bridging the OT/IT gap that enables businesses to face their unique challenges with the right solutions and helping them start their Edge Computing journey. Businesses need to understand and harness the advantages that Edge Computing provides when it comes to handling massive data sets that get generated by industrial systems and appliances at the edge of their enterprise. Applying deep analytics to this data enables businesses to gain insights and apply those insights to further improve operational efficiencies in the long run.
FUJITSU IoT Solution INTELLIEDGE™ Portfolio
The FUJITSU IoT Solution INTELLIEDGE™ Appliance and Gateway systems offer a scalable platform for a wide range of edge computing applications and scenarios in the Industry 4.0 and IIoT context. This typically ranges from simple gateway functionality to fog computing scenarios that employ Artificial Intelligence (AI) and Machine Learning (ML) to make use of the data that gets generated at the edge of the enterprise.
Functionalities/Capabilities
Application Management
Connectivity and Protocols
Enterprise-grade Security
Ruggedized hardware
Artificial Intelligence and Machine Learning platforms
Why Fujitsu IoT Solution INTELLIEDGE Appliances and Gateways?
Fujitsu IoT Solution INTELLIEDGE combines the right mix of hardware and software components that provideorganizations a platform to understand in real-time the "enterprise" data being generated at the edge for greater awareness and faster decision-making.
Industry 4.0 and IIoT Focused: Fujitsu is working with leading companies in the Retail, Manufacturing, Logistics and Healthcare sectors for fast developing Industrial IoT scenarios
Faster deployments: Ready-to-run Edge Computing Appliances with pre-configured software and solutions enabling faster deployments in your enterprise
Avoid vendor- and cloud – lock in: Deploy, manage, control your Edge Appliances based on your requirements and preferences
Actionable insights: Enables you to gain actionable insights from various data sources quickly, securely and in real-time
Harness Enterprise data in real-time: Enables you to deploy computing capabilities closer to the edge of your business to acquire, aggregate and analyze enterprise data in real-time
Challenging environments: Operates in challenging environments such as production floors in manufacturing facilities, utilities such as power stations and much more
Start your Edge Computing Journey today
FUJITSU IoT Solution Appliances and Gateways help facilitate OT/IT convergence and are ready-to-run existing IoT applications or bundled IoT solutions that help leverage your existing IT capabilities and help you improve Organizational Awareness and Access & Process Real-time Enterprise Data. Learn how it helps:
Harness massive sets of enterprise data being generated at the edge of your networks
Access, monitor and control remote field devices at your factory- and shop-floor
Respond faster to market changes and have a supply-demand sync
Respond faster to market changes and have a supply-demand sync
Reduce maintenance costs using predictive analytics and operational intelligence
Resources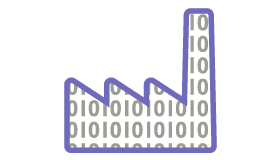 Smarter Enterprise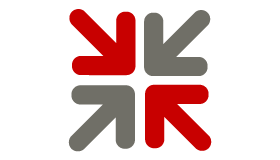 OT/IT Convergence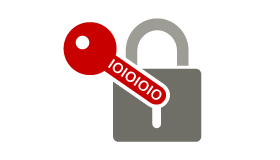 Secure Access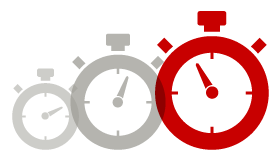 Speed to market