Fujitsu Forum 2016 : Fujitsu Suisse

With more than 12,000 attendees in 2015, the Fujitsu Forum is the largest event of its kind in Europe. Focusing on advanced technologies and solutions, it represents the ideal platform for the exchange of ideas and knowledge among top management as well as IT-experts in a compact framework of conference presentations, expert talks and exhibitions over the course of just two days.

The recurring theme and thread of the Fujitsu Forum 2016 is Human Centric Innovation – Driving Digital Transformation. Digital transformation is the adoption of connected information technologies, such as cloud, mobile and IoT, into the heart of an organization, so as to change and directly improve the way it creates value. Implemented correctly, digital transformation accelerates innovation. It allows organizations to design, develop and launch new products and services. And it leverages insight and information from across the organization to drive business growth.

We cordially invite you to join us at the Fujitsu Forum 2016 where you will experience how the application of a new breed of digital technology from Fujitsu and its partners delivers true business value. Browse through the Event Overview and Why Attend sections of this site to learn about the promises the Fujitsu Forum and digital transformation hold for you and your organization.
Event Sponsor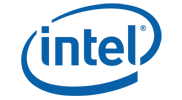 Diamond Sponsor

Platinum Sponsors
Gold Sponsors