Fujitsu's growing portfolio of security solutions and services is designed to deal with the big picture, providing you with peace of mind that your security is in good hands while you get on with running your business. We help customers to predict and respond to cyber threats and protect their reputation with an intelligence-led approach.
At this year's Fujitsu Forum, you can:
See how you can manage a live cyber attack
Work with our Cyber Threat Intelligence team to assess how vulnerable your business is
Sign up with Fujitsu PalmSecure to use your palm in demos throughout the exhibition.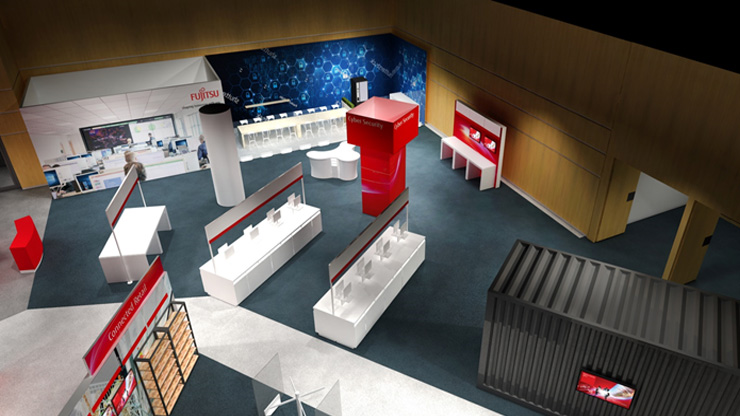 Render of the Security area.